Ukraine Moves to 'Ban Communism'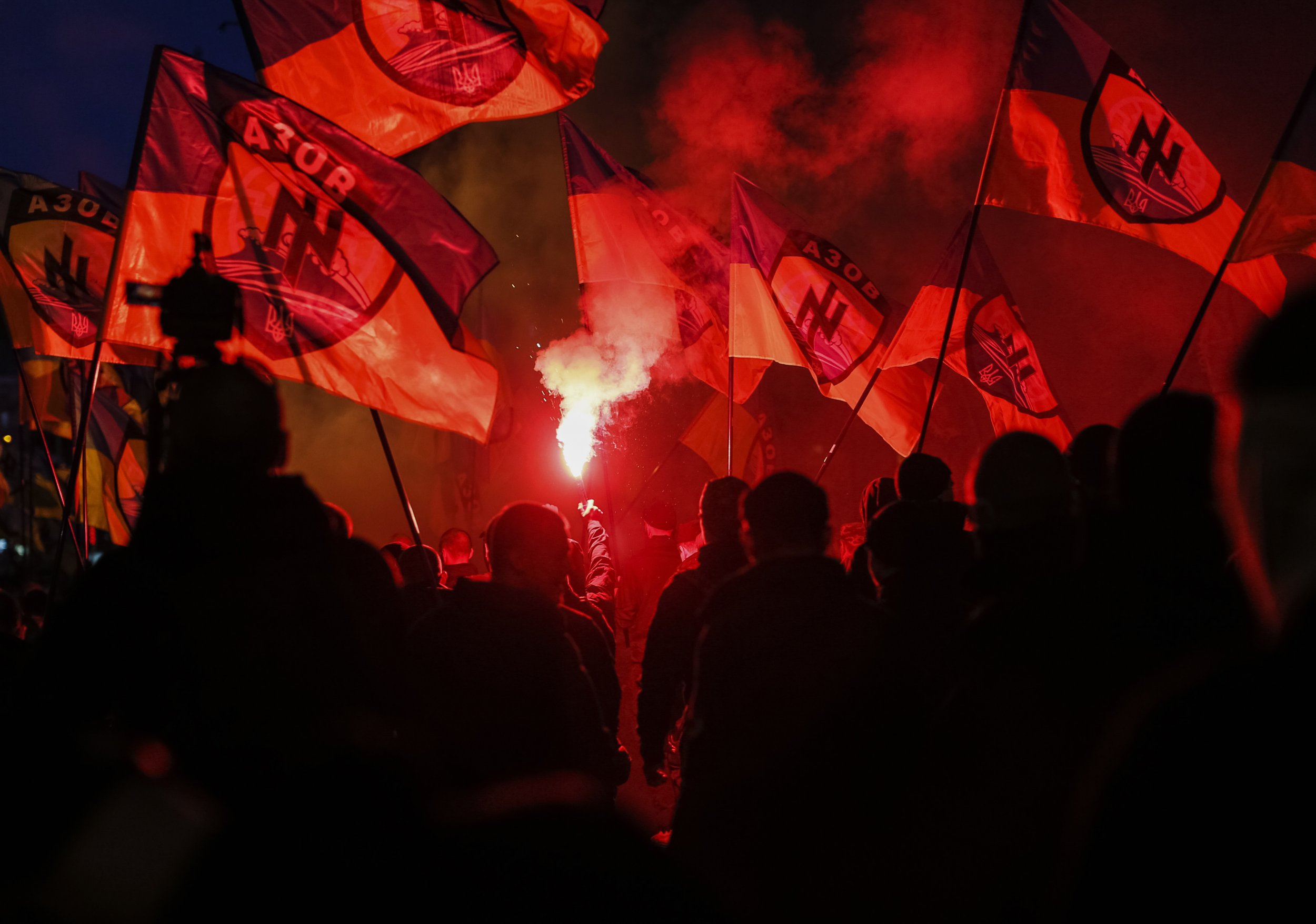 Ukraine's parliament tabled a bill banning "communist", "Nazi" and "anti-Ukrainian" ideology on Wednesday, as Kiev has undertaken several projects billed as the "de-communisation" of Ukraine, amidst mounting concern about the state of the freedom of speech in the country.
No explanation of the bill's practical implementation has been given by the Ukrainian parliament as it is yet to be voted on, however it was prompted by all five parties in Ukrainian parliament signing a collective agreement to "de-communise Ukraine" last month.
The Kiev District Court added that it has already begun proceedings of banning the "activity" of any "communist" party in Ukrainian parliament, as directed by the Ministry of Justice.
Meanwhile the Ukrainian government courted controversy earlier this week, after it announced its 'Ministry of Information Policy' - a project headed by the National Guard which will "establish a system of national control… to regulate mass media output in the name of national security".
While the consensus so far has been that the project is a response to what the Ukrainian government has referred to as an "information war" against Kiev orchestrated by Moscow, independent observers have already expressed concern.
"The very idea of creating a ministry of information runs against the fundamental principles of free speech and the concept belongs to the authoritarian past in European history," Dunja Mijatović, a representative from the Organisation for Security and Cooperation in Europe on Freedom of the Media, told Newsweek.
"The practical tasks to be given to the authority, such as drafting and then imposing codes of practice to the media outlets in Ukraine, is a clear threat to free, independent media," Mijatovic added.
In and outside parliament, the announcement was met with protests, as Ukrainians held up placards saying "Hello Big Brother", comparing the new ministry to George Orwell's fictional Ministry of Truth in his novel 1984.
Meanwhile the International Federation of Journalists (IFJ) and the European Federation of Journalists (EFJ) also came out against Kiev's new strategy, urging the Ukrainian government not to "fight propaganda with propaganda".
Reporters Without Borders also condemned the government's plans. "Putting the government in charge of 'information policy' would be major retrograde step that would open the way to grave excesses," the group's secretary-general Christophe Deloire said.
Others, such as women's rights activist Inna Shevchenko joined the outrage on Twitter.
Myroslava Petsa, journalist for Ukraine's channel 5, also weighed in on the subject.
The Ukrainian government has attempted to allay fears it will grow more repressive of free speech by announcing that all the new initiatives have been created to foil perceived Russian propaganda, "fascism", "communism" and "anti-Ukrainian ideologies". They also said that all acts of the Ministry of Information Policy will be in accordance with the national constitution.
Currently how the Ministry will operate and what powers will be delegated to it remains to be seen.