Ukraine Still Needs Our Help. Luckily, American Generosity Knows No Bounds | Opinion
Feb. 24 marks the first anniversary of Russia's brutal invasion of Ukraine, and as the war rages on, we must remain focused on helping the Ukrainian people. The horrors making headlines every day shock our conscience and so we must join in efforts to respond with overwhelming and sustained kindness. Luckily, the generosity of Americans knows no bounds, and we should open our wallets along with our hearts to organizations proving their ability to keep costs down and relief results up.
In New Hampshire, where I served as governor for eight years, we have seen the power each individual holds to lead and make a lifesaving difference for those devastated by this war. You don't have to be a governor or CEO to lead—no fancy title, or formal education in fact, is needed at all. We simply need empathy and a desire to act with purpose.
I've seen this first hand, as four of my friends—two local business owners, a career civil servant, and a public health advisor—worked together to raise $2.4 million and counting over the past 11 months. Mere weeks after the invasion, the empathy of these two local Rotary Club members and their partners grew into an undeniable urge to help. Then, action: The group booked plane, train, and van tickets to Poland and Ukraine, where they investigated the needs of orphans and other refugees firsthand.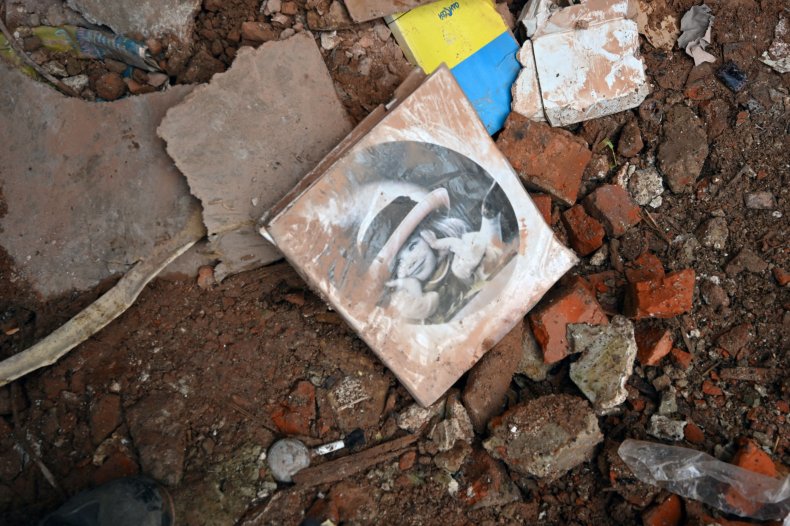 By connecting with Rotary members in Poland and Ukraine, they established a conduit to ensure the money raised back home would go where it is most needed. Instead of losing time and money on shipping costs by buying goods here, the group's Rotary partners use the money raised in the United States to buy supplies nearby in Europe. This eliminated administrative costs, sped up delivery, and maximized each person's donation.
Formalized as the nonprofit fund Common Man for Ukraine, the $2.4 million my friends raised led to the delivery of more than 700 tons of food, donating 10,000 sleeping bags and hundreds of generators. A bloodmobile serving on the eastern front of the war does so with the American nonprofit's financial backing. More than $400,000 is going to serve Ukrainian children's mental health needs, including at a new trauma counseling center for refugees.
Due to the generosity of our home state and the size of their hearts, my friends then delivered relief supplies themselves with two additional trips to Ukraine, including a 30-truck Christmas Convoy in December that gifted presents to 1,300 children across 21 orphanages outside Lviv. American relief volunteers wore Santa hats and sang carols in English. The children beamed as they belted out carols in their native tongue. Human kindness filled the orphanages with warmth, even as the heat and electric utilities could not.
Ukraine already had 100,000 orphans in its public care system before the war, which has only served to further devastate families and the civil infrastructure that supports them. The situation appears destined to worsen before it gets better. The 18 tons of food delivered during the Christmas Convoy is expected to last just 40 days.
These are the stories we must remember as this war rages on and the anniversary nears. We must keep refusing to look away. We must continue to live in our empathy and turn that into action.
Giving is not always easy, as many in my state and across America still recover from the pandemic's impact on the economy. That's why we give what we can to organizations cutting out administrative costs and driving results.
My title as former governor has allowed me to meet and work with some of our country's most remarkable leaders. What unites these leaders, including my four friends in New Hampshire, is not their titles but their willingness to transform empathy into persistent action.
Let us all remember our ability to help—and lead—as the war continues.
Gov. John Lynch, who served four terms as governor of New Hampshire from 2005 to 2013 and earlier led Knoll Inc. as CEO, currently teaches at Harvard Business School and is a co-founder of the nonprofit CommonManForUkraine.org.
The views expressed in this article are the writer's own.