Ukraine Stopped Helping Mueller Probe After Trump Administration Gave It Weapons to Fight Russia
Ukraine's government stopped cooperating with special counsel Robert Mueller's investigation after it secured deadly weapons from the Trump administration, according to reports.
President Donald Trump's former campaign manager Paul Manafort has been ensnared in the ongoing investigation into whether the Trump campaign collaborated with Russians to influence the outcome of the 2016 presidential election. Manafort has been accused of money laundering and failing to accurately register as a foreign agent, among other charges. At the heart of the matter is Manafort's work with pro-Russian politicians in Ukraine.
In addition to the Mueller probe, anti-corruption investigators in Kiev had been looking into suspicious payments Ukraine's former President Viktor Yanukovych—a pro-Russian figure who was driven out of the country by pro-Western protesters in 2014—had made to Manafort and a U.S. law firm. Several anti-corruption activists and journalists in Ukraine said they suspected Yanukovych had used stolen taxpayer money to pay Manafort.
But Ukraine's chief prosecutor has now halted the investigation, ostensibly to remain on Trump's good side. The president has frequently called the Mueller investigation a "witch hunt" and has expressed his extreme displeasure with the special counsel's team, and Ukraine's government is trying to appease Trump in order to secure much needed financial and military aid from Washington, according to a report from The New York Times published Wednesday. The order to freeze cooperation was given shortly after the Trump administration announced that it planned to provide Ukraine's government with anti-tank missiles known as Javelins.
Ukraine's government has long sought deadly weapons from the United States to fight Russia-backed separatists in the part of the country known as the Donbas. The Obama administration had resisted these requests, opting instead to provide Ukraine's military with protective gear and other supplies.
But Trump, despite trumpeting his desire to foster friendlier relations with Russia, has taken a different approach.
"[Former President Barack] Obama and [German Chancellor Angela] Merkel thought that if we sent lethal aid it would only make the situation worse. So for three-and-a-half years we did nothing, but the Russians sent thousands of heavy weapons plus re-established the 1st Guards Tank Army aimed at the West, the 8th Guards Army near Rostov, and moved the 20th Guards Army 700 kilometers closer to Ukraine's eastern border," Phillip Karber, president of the Potomac Foundation, wrote in a statement for the Washington, D.C.-based think tank the Atlantic Council.
"Trump finally broke that embargo by agreeing to provide thirty-five Javelin anti-tank launchers—fewer than the number in one US infantry battalion," he said.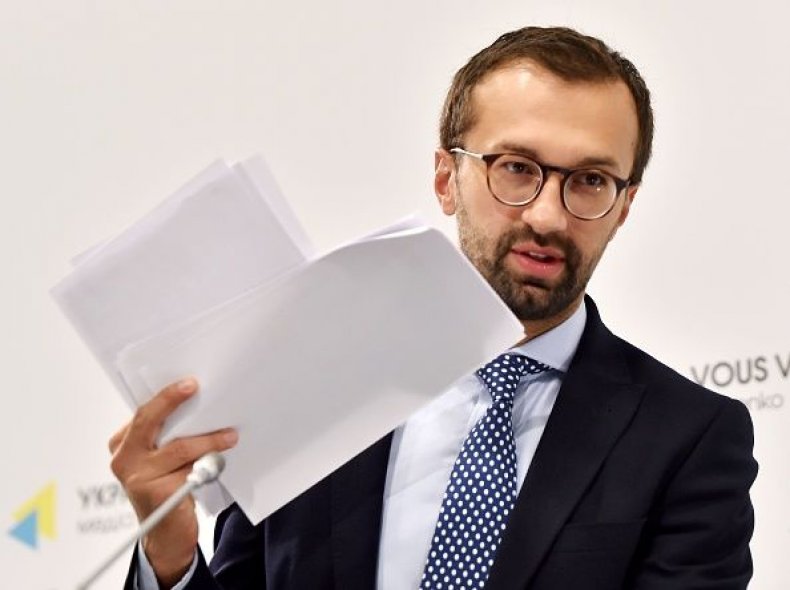 On April 30, the State Department confirmed that Washington had delivered the Javelins to Ukraine. Ukraine's current President Petro Poroshenko expressed his personal gratitude to Trump for having delivered the weapons.
"I am sincerely grateful for the fair decision of Donald Trump in support of Ukraine, in defense of freedom and democracy," Poroshenko wrote on his Facebook page last week. "Washington not only fulfilled our joint agreement, it demonstrated leadership and an important example."
The money-laundering cases in Ukraine have not been closed, but Ukraine's prosecutor said that no subpoenas will be issued or further witnesses interviewed.