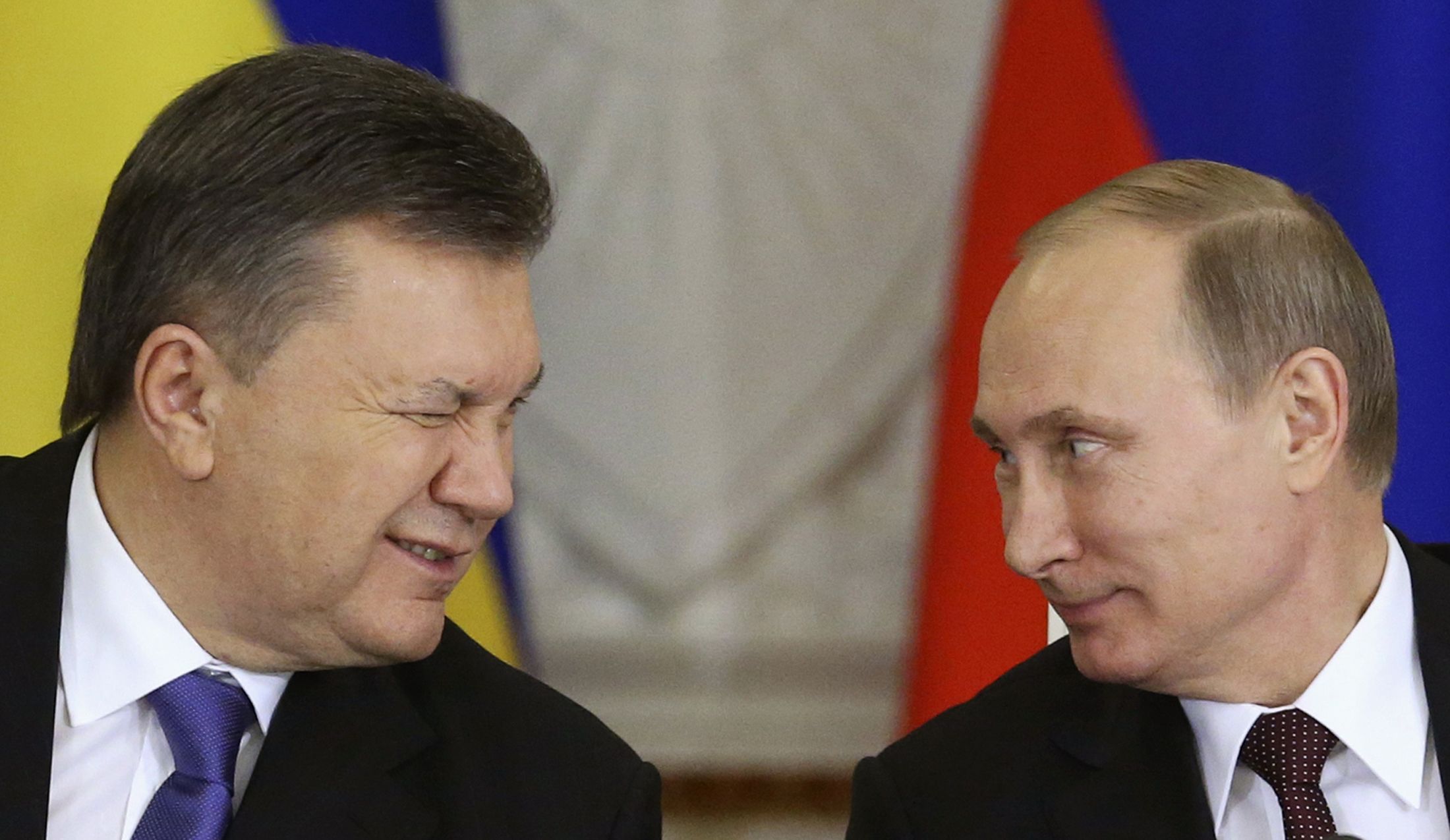 Ukraine's chief prosecutor has dismissed claims made by ex-President Viktor Yanukovych that he is in exile against his will—and offered him a "sexual gift" if he chooses to return and cooperate with authorities.
Yanukovych has resided in Russia since fleeing Ukraine in the wake of anti-government protests two years ago. An arrest warrant was issued by the new Ukrainian government, linking him, and other officials, to the "mass murder of peaceful citizens." Yanukovych has not returned to be questioned in the investigation as the two sides have not agreed terms to meet.
Vitaliy Serdyuk, Yanukovych's lawyer, told Ukrainian news agency Glavkom on Tuesday that his client wanted to return to Ukraine and still saw himself as the legitimate president. He was apparently dissuaded from returning, fearing persecution from the Ukrainian authorities.
Speaking to Ukrainian TV channel 112 on Tuesday night, Ukraine's public prosecutor Vyacheslav Kutsenko dismissed these claims. He said Kiev had tried to persuade Yanukovych to return and answer questions and that it was Yanukovych who had brushed them off.
"The given information by Yanukovych's lawyers has nothing to do with the truth," Kutsenko said on air. "We once again invite Yanukovych to return to Ukraine and our door is wide open for him. If he really wants to help the investigation, take part in it, then we are eagerly awaiting him."
"Please, the phone numbers of the prosecution are known to Yanukovych and his lawyers," Kutsenko added. "I even joke slightly that we have prepared a sexual gift for him, if he returns. Alas, unfortunately he does not return."
Kutsenko said that Russia, where Yanukovych is widely reported to be residing at the moment, had also ignored Ukraine's request for help with the investigation. "What can our cooperation be if we keep reaching out to the Russian side with many letters and requests to help us in conducting certain investigative proceedings with Yanukovych and they give us no reply?"
Yanukovych has continued to argue that the revolution that toppled him was organized by the West. U.S. director Oliver Stone travelled to Russia in late 2014 to chronicle his fall from power.