Ukraine Is a 'Testing Ground' for Russia-U.S. Cyber War: Official
Russia's UN cybersecurity representative, Irina Tyazhlova, accused Western countries of training Ukrainian forces to attack Russian targets.
Ukraine's State Service of Special Communications and Information Protection has reported a trebling in the number of cyber incidents recorded in 2022.
American officials have warned that the cyber threat posed by Russia remains real and serious.
Russia's cybersecurity representative at the United Nations has accused Moscow's Western adversaries of using Ukraine as a "testing ground" for new cyber warfare capabilities, while also training up Ukrainian cyber forces to attack Russian targets.
Irina Tyazhlova alleged on Tuesday that American and allied warnings about Russian hacker groups and other cyber threats are intended to "conceal their own destructive activities in cyberspace," according to Russia's state-run Tass news agency.
"NATO countries openly seek to militarize cyberspace, actively increasing their offensive capabilities and improving ways to conduct cyberattacks," Tyazhlova said. "There is ample documentary evidence of this, including the public revelations of high-ranking officials [about] acts of cyber sabotage against Russia."
Russia's cyber capabilities have long been a key element of its hybrid confrontation with the West. Moscow-affiliated hackers—either supposedly-private groups with links to the Kremlin, or official Russian intelligence agents—have been accused of broad cyber meddling in successive U.S. presidential and congressional elections, against major private corporations, and against sensitive infrastructure targets.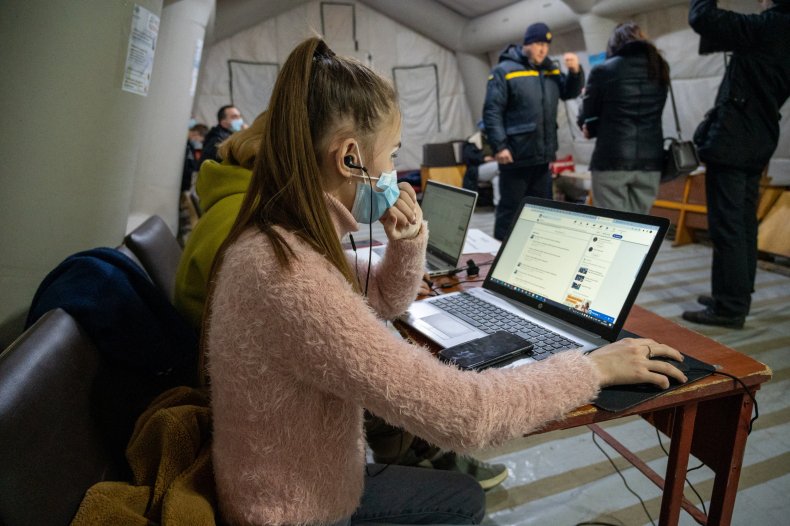 Moscow has also regularly targeted other NATO allies and Ukraine in recent years. Russia's February 2022 invasion coincided with a series of major cyber-attacks that took down the websites of various government agencies and disrupted Ukrainian communications.
Though Russian cyber activity against Ukrainian and Western targets has been less than expected since the invasion began, American officials have warned that the threat remains.
Robert Joyce, the National Security Agency's cybersecurity director, for example, told The Wall Street Journal in June: "What I can say is, from intelligence, the threat was and is real. The Russians have a capability that we need to be cautious about, and they are at a decision point of if or when they choose to apply that."
Ukraine's State Service of Special Communications and Information Protection (SSSCIP) provides regular updates on Russian cyber activity and reported a trebling in the number of incidents recorded in 2022. Yurii Shchyhol, the head of the SSSCIP, has called for the establishment of a "Cyber United Nations" to share cyber threat information and prepare for future attacks.
Shchyhol told Newsweek in September that his country "has not only become a target of attacks, but also a test ground for modern cyber weapons," adding: "We have de facto been at war with Russia for eight years already."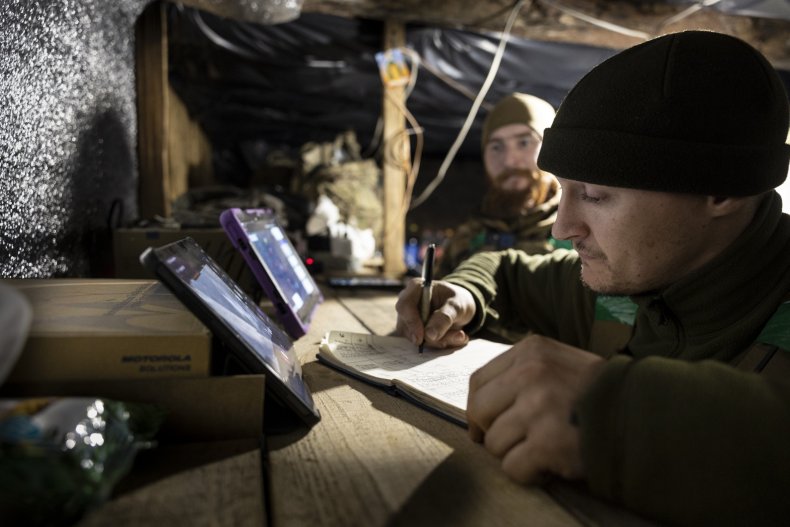 Tyazhlova said Moscow's full-scale invasion of Ukraine—now in its second year with no end to the fighting in sight—opened a new era of cyber confrontation. "After the start of the special military operation in Ukraine, Western nations launched a fully-fledged campaign against Russia, seeking to test the strength of our economy, financial and energy sectors, and crucial industries," she said, referring to the war using the Kremlin's terminology.
"Russia's information facilities keep facing massive cyberattacks, which have increased tenfold since the launch of the special operation," Tyazhlova said. "The Western bloc actively recruits mercenary hackers and uses the information and communication potential of its allies and the private companies that it controls, deliberately involving users from all over the world into these criminal activities."
"This scenario includes Ukraine as a testing ground," the diplomat added. "The West allocates considerable funds, trains personnel and provides technical assistance in increasing the Kyiv regime's offensive cyber potential."
"No wonder that they involved Kyiv in the activities of the Tallinn-based NATO cyber defense center," she added, referring to Ukrainian cooperation with NATO through the alliance's Cyber Security Centre in Estonia.
Newsweek has contacted the NATO Communications and Information Agency by email to request comment.