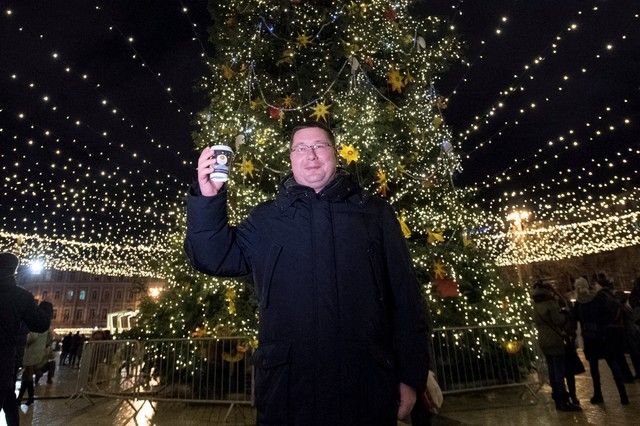 Ukraine's security services (SBU) arrested two different men suspected of spying for Russia, one working for the cabinet of ministers, another serving in Kiev's own intelligence ranks, within 24 hours of each other.
"As we speak, the illegal activity of another citizen of Ukraine who acted against the national interest and for Russia's intelligence services, is being documented," Vitaly Mayakov, the deputy head of Ukraine's main investigative department said Thursday.
Read More: Soviet secret police was full of patriots, according to ex-KGB agent Vladimir Putin
"Unfortunately he turned out to be a colleague of ours by the rank of lieutenant colonel," Mayakov said in a video, released by the SBU on YouTube. The agent's TT pistol and two F-1 grenades have been confiscated. In a Ukrainian-language post, the SBU published a photograph of the firearm on its site.
The suspect is alleged to have handed operational information to "the aggressor state," which is shorthand among Ukrainian defense and security official for Russia. Mayakov did not specify what this information pertained to and a court is yet to weigh in on the charges.
Since 2014, Ukraine and Russia's relationship has reached its lowest point since the collapse of the Soviet Union, as pro-Western protests in Ukraine ushered out a Moscow-friendly government, only for masked Russian troops to subsequently annex Crimea in the south and stoke an ongoing insurgency in Ukraine's east.
The Ukrainian agent's arrest is the second in the space of a day, as authorities announced another state official, this time a government employee, was also in custody following allegations that he shared information about Ukrainian Prime Minister Volodymyr Groysman with Russia, Mayakov said in a clip published on Thursday.
The official in question was arrested Wednesday night. A statement released by the SBU on Thursday said authorities were in the process of searching his office and residence.
According to the SBU, the official was allegedly recruited by Russian intelligence during "a long overseas work trip" and used his position in government to hand Moscow valuable intelligence. One Ukrainian news crew captured the moment when authorities escorted the man to a custodial car. Media dentified the suspect as Stanislav Yezhov, a government secretariat aide.
Groysman thanked the SBU for detaining the man, but according to sources speaking on the condition of anonymity to Ukrainian news site Ukrainska Pravda, Groysman was alerted to the man's conversations with Russian intelligence months earlier.
Russia regularly denies military involvement in the now three-year-long conflict in eastern Ukraine and dismisses reports that its military or intelligence efforts have been hampered. The Kremlin is yet to comment on the arrests.