Ukraine Calls on U.N. To Send Peacekeepers to War-Torn East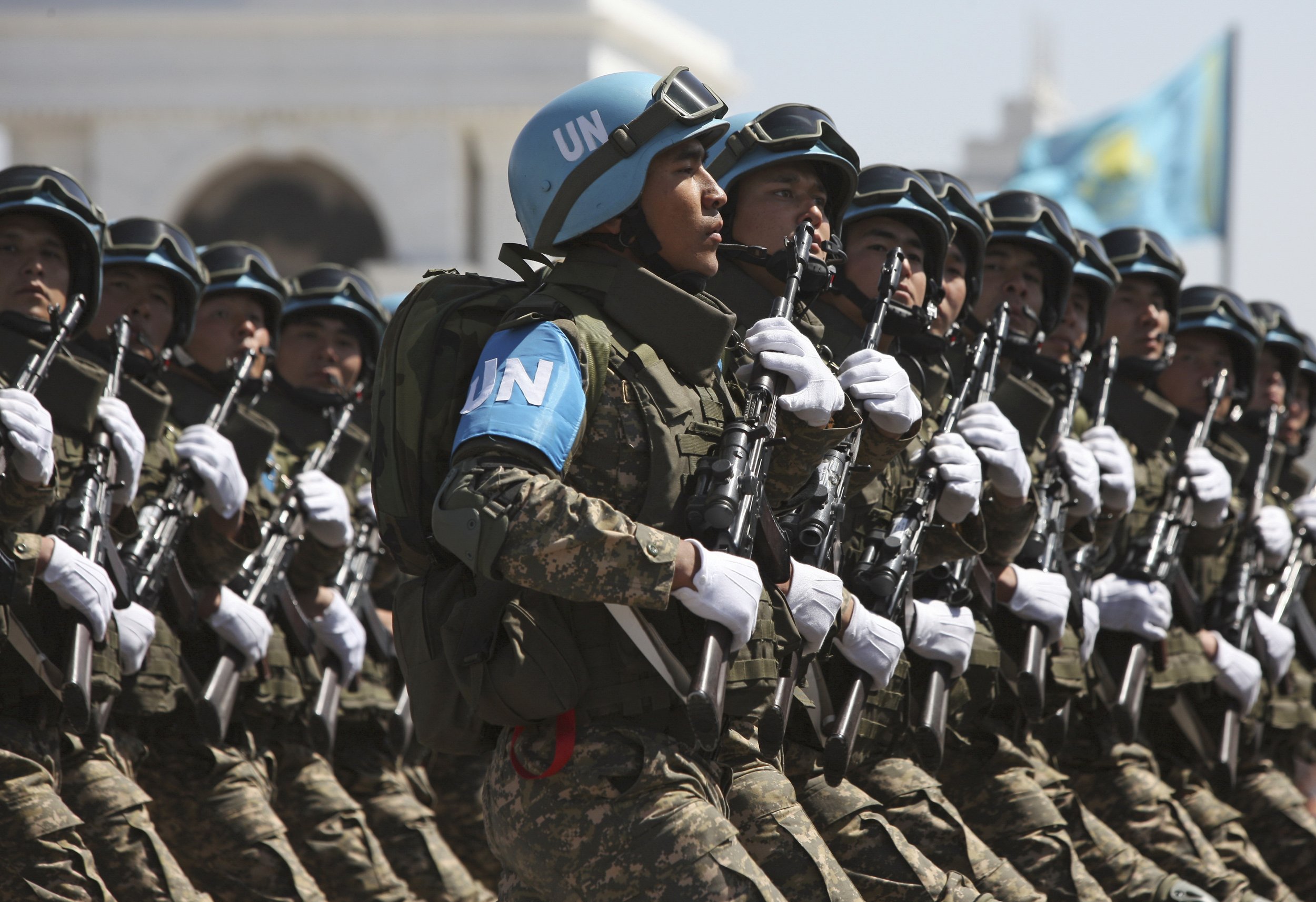 Ukraine has proposed a series of measures to the U.N. for the resolution of the conflict in the country's east, including a request to consider sending a U.N. peacekeeping mission.
Vladimir Yelchenko, Ukraine's permanent representative to the U.N. presented U.N. Secretary-General Ban Ki-moon with several proposals on how the international community can assist in regulating the conflict with pro-Russian rebels in Ukraine's Luhansk and Donetsk regions, the Ministry of Foreign Affairs reported in a statement on Monday night.
Ukraine was elected as a non-permanent member of the U.N.'s Security Council last year and officially started its two-year term on Friday. During the rise in tensions between rebels and Kiev in February, Ukraine's President Petro Poroshenko called for a U.N. or EU police mission in the east but Moscow and rebel leaders rejected this idea. Days after Poroshenko's appeal, while he and Russian counterpart Vladimir Putin were discussing a ceasefire for the region, rebels advanced further west, taking the strategic town of Debaltseve. The offensive remained one of the conflict's most intense battles of the last year.
Now Kiev is prepared to renew the call for peacekeepers, appealing for an assessment on whether there is reason enough to send the mission in.
According to the Ministry of Foreign Affairs, during Yelchenko's meeting with Ban Ki-moon, the Ukrainian diplomat called for a more active U.N. role in containing what Kiev perceives as "Russian aggression," the ministry said. Yelchenko suggested that the U.N. could help "in de-escalating the situation" in the east by deploying a peacekeeping operation.
" We are ready to discuss the mandate and other aspects of such an operation. In order to study the situation on the ground in Ukraine we invite an assessment mission of the U.N. Secretary General, " Yelchenko said.
In addition, Ukraine's representative proposed that another way Kiev and the U.N. could further ​​cooperate could be the opening of a U.N. Office in Ukraine to support the implementation of the ceasefire between Ukraine and the rebels. This could involve coordinating humanitarian and landmine clearance projects in eastern Ukraine.