Ukraine War Updates: Another Round of Attacks Reported in Odesa
Jill Biden Makes Surprise Visit to Ukraine
First Lady Jill Biden made a surprise visit to Ukraine on Mother's Day, meeting with her Ukrainian counterpart Olena Zelenska.
"I wanted to come on Mother's Day," Biden told Zelenska, according to the Associated Press. "I thought it was important to show the Ukrainian people that this war has to stop, and this war has been brutal and that the people of the United States stand with the people of Ukraine."
Biden spent about two hours in the town of Uzhhorod, near the Slovakian border Sunday. She met with Zelenska at a school being used to temporarily house Ukrainian migrants. The pair met privately for a "more of a personal mother-to-mother exchange," according to Biden's spokesperson Michael LaRosa. They also joined a group of children who were making Mother's Day gifts.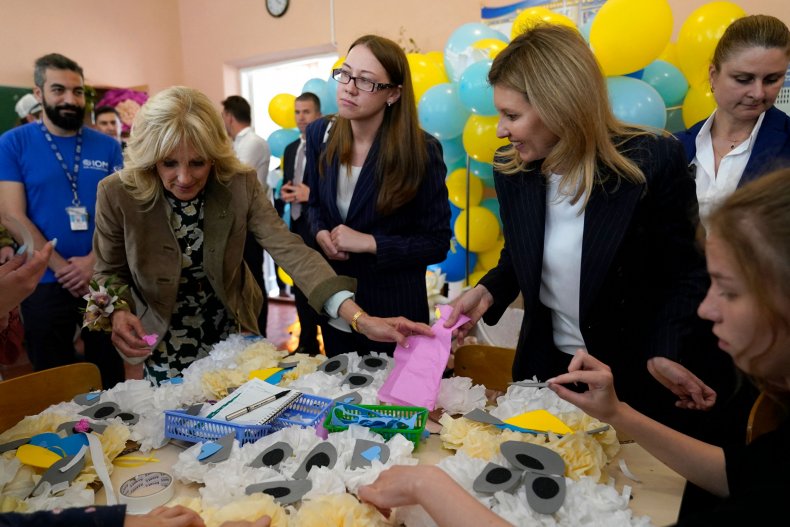 Zelenska thanked Biden for her "courageous act."
"We understand what it takes for the U.S. first lady to come here during a war when military actions are taking place every day, where the air sirens are happening every day, even today," Zelenska said.
Biden also visited a public school that has taken in displaced Ukrainian students.