Ukraine Warns of Separatist Attacks, as Rebel Leader Threatens 'Heavy Military Action'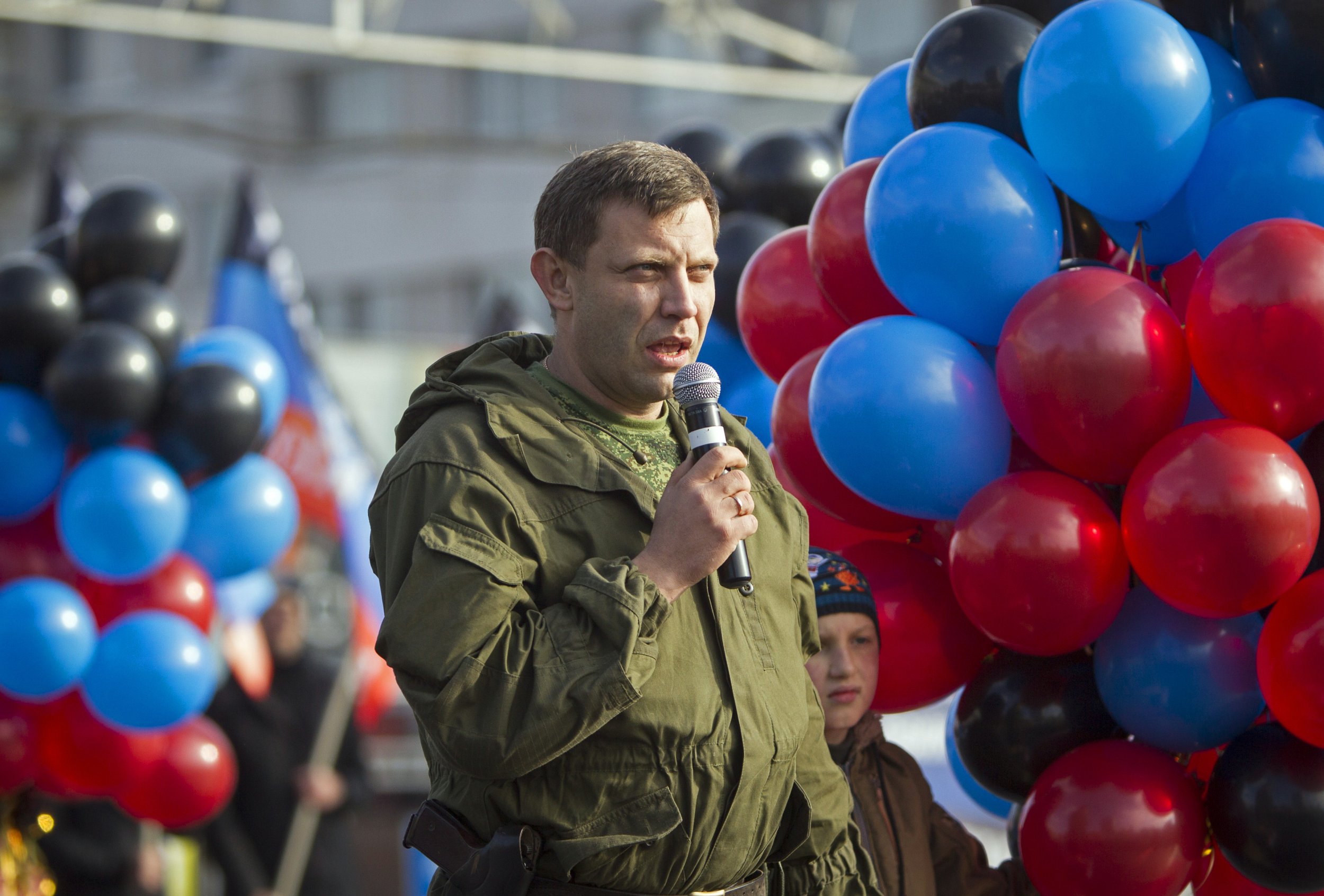 Pro-Russian rebels masquerading as Kiev armed forces are planning to open fire in residential neighbourhoods in eastern Ukraine during the country's parliamentary election on Sunday, Ukraine's National Security and Defence Council (SNBO) said today.
The planned attack is intended to "discredit" Kiev armed forces, Andriy Lysenko the spokesperson for the SNBO told press on Thursday.
He said the SNBO has spotted one separatist BTR tank and one Grad multiple rocket launcher in the outskirts of the city of Luhansk each deceivingly bearing the marking of the Ukrainian armed forces .
"We urge citizens in populated areas in the territories captured by the militants to be exceptionally vigilant over the next few days," Lysenko added.
The statement comes after Ukraine's minister of internal affairs, Arsen Avakov, said parliamentary elections would be held in the country's separatist-held east, under the watch of the National Guard.
"I am specifically referring to Donetsk and Luhansk regions [when I say] on these territories there are illusions among some political parties that through manipulation or violence they can take advantage of a complicated situation to gain results," Avakov told press today.
The regions are currently contested by pro-Russian separatists, who have declared themselves independent of the Kiev administration, with large areas under their control.
Meanwhile, Donetsk rebel leader Alexander Zaharchenko issued a statement on Thursday, saying he did not to rule out full-scale conflict re-igniting between separatists in eastern Ukraine and Kiev, warning that "a period of very heavy military action is approaching".
"We are going to take Slaviansk and Krematorsk and Mariopol. Sadly this has not been conveyed successfully in a peaceful way. The ceasefire is observed only by our side," he told a press conference.
As a symbolic gesture, both Donetsk and Luhansk regions will refuse to change their clocks with the rest of Ukraine on Sunday, as Luhansk rebel leader Igor Plotnitskov confirmed the separatist territories will instead officially "synchronise" their clocks with Moscow's timezone.
Ukrainian parliamentary elections are due to be held on Sunday, after the coalition party in power collapsed earlier in the year and president Petro Poroshenko called snap elections. However, the authorities are facing severe difficulties in the organisation of the vote with over 190,000 have been displaced from their local constituencies due to the ongoing conflict in the east.