Trump's Attorney Tells Sean Hannity Second Ukraine Whistleblower Is Not Relevant as 'Transcript Has Been Released'
Donald Trump's attorney has brushed off reports that another whistleblower claiming to have first-hand knowledge of the phone call between the U.S. president and his Ukrainian counterpart would reveal any more about the conversation than is already known.
Jay Sekulow told Fox News' host Sean Hannity that there was nothing new the second whistleblower could add because the White House had already released the transcript of the July 25 call in which Trump is accused of pressuring Volodymyr Zelensky to get dirt on former vice president Joe Biden and his son Hunter.
Attorney Mark Zaid, who represents both whistleblowers, has said that both were intelligence officials, although the first whistleblower's complaint was not based on any first-hand knowledge, ABC News reported.
But Sekelow was unimpressed, telling Fox: "They're now talking about a second whistleblower, and my statement on that is: 'So what'."
"We've already released a transcript. Is it really relevant what some other person who may or may not have heard the conversation thought about it?"
"The transcript has been released. It is out there in the public...They couldn't get Russia, they couldn't get obstruction, Then it was quid pro quo with Ukraine," he said.
"Then there was the transcript that showed no quid pro quo, then there was a cover up, except there was no cover up because the transcript was released. Then it was the whistleblower and what did the whistleblower do?"
Sekulow said that the first whistleblower had neglected to tell the inspector general he had contacted staff from Rep. Adam Schiff's House Intelligence Committee.
"The transcript is out, it speaks for itself, it is not an impeachable offense, period," he told Hannity, before going on to criticize the case brought by Manhattan DA Cyrus Vance Jr. to get Trump to reveal his tax returns.
Trump denies wrongdoing and says the transcript, which is not a verbatim account of the conversation, clears him. Democrats take issue with the part in which Trump tells Zelensky, "I would like you to do us a favor though," and have started impeachment proceedings.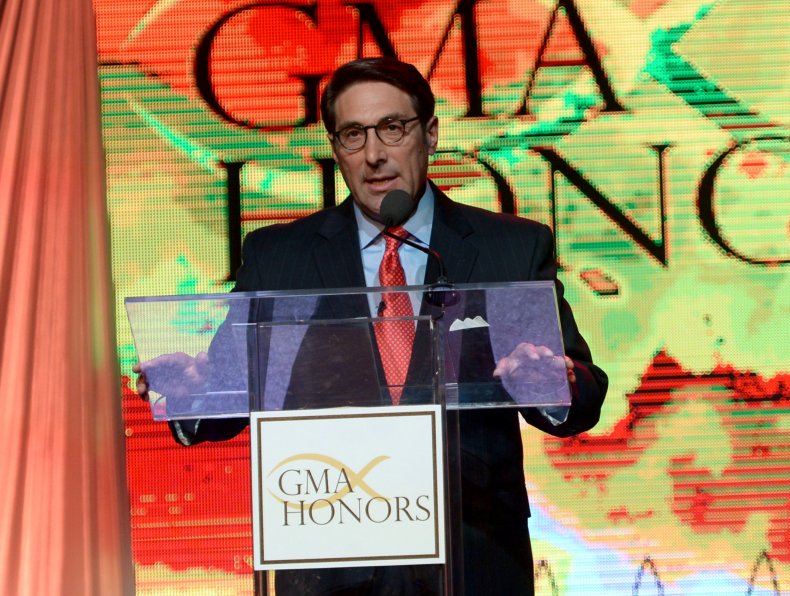 Meanwhile, House Democrats are reportedly looking at ways to keep the whistleblower's identity from the Republicans to stop it from being leaked to the public.
"[Rep. Adam] Schiff does not want to burn his identity," a senior congressional official told The Washington Post.
Fox News also reported that the first whistleblower had given the July 25 a damning assessment.
The White House official "described the (July 25th) call as 'crazy,' 'frightening,' and 'completely lacking in substance related to national security.'"