Ukraine's Army Suffers Bloodiest Day of Casualties In a Year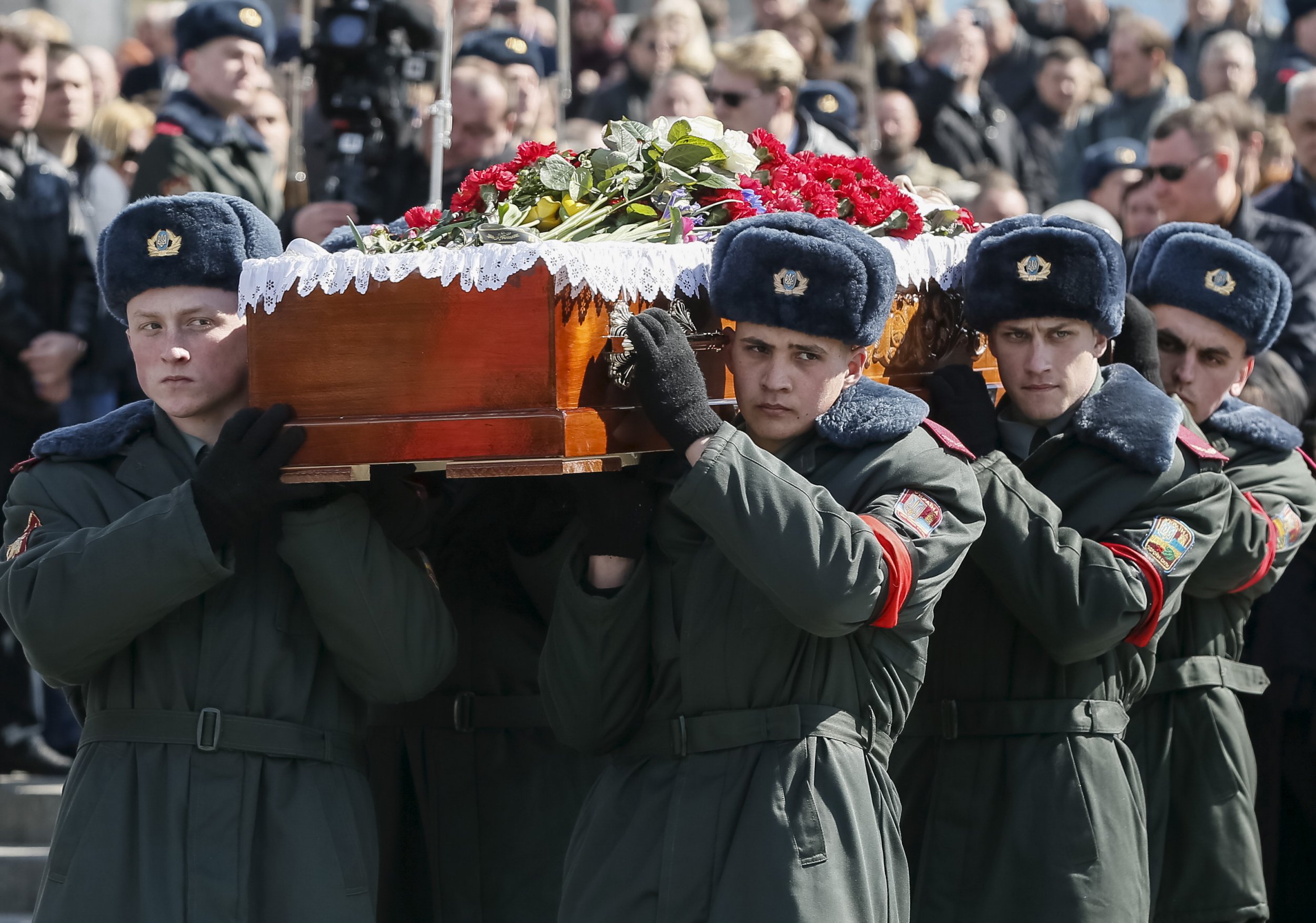 Ukraine's military has suffered its bloodiest day for the last year in the country's war-torn east, as a record number of soldiers were reported dead or injured by the state National Security and Defence Council.
Seven Ukrainian servicemen were killed and nine were wounded between Monday and Tuesday this week—the heaviest casualties in 24 hours suffered by Ukrainian forces over the last 12 months, according to Oleksandr Turchynov, who heads the council.
Currently an uncomfortable stalemate is in place between Ukrainian forces and pro-Russian separatists in the eastern regions of Donetsk and Luhansk. A major ceasefire deal was struck between the sides brokered by Germany and France in February 2015, with Russia also signing the deal, but denying allegations that it is backing the separatists.
The ceasefire deal demands a cessation of hostilities and a withdrawal of heavy arms from the contact line between the two sides, though independent monitors in the area have repeatedly expressed concern that both sides are violating the terms.
Several outbreaks of violence have been observed since, however, major advances have been few and not as intense as the fighting observed in east Ukraine prior to it. A separatist push on the Ukrainian town of Marinka in June was among the last major concentrated advances in the region and it was pegged back after a day of skirmishes.
Last month the UN reported that a total of 9,333 people had been killed over the course of the two-year conflict in eastern Ukraine.
Turchynov said that separatist shelling had caused the deaths and injuries of the Ukrainian troops but did not specify how many incidents the casualties were spread across. The security official put the blame on Russia for the alleged violations of the ceasefire.
"The military and political authorities of the Russian Federation are responsible for these bloody provocations that are constantly and systematically violating the peaceful resolution of the conflict and the liberation of the occupied territories," Turchynov said.
"What is more, over the course of the last month, the use of Russian flying drones, both surveillance and bomber, has grown significantly more active," he added.
Russian state news cited separatist news outlets, reporting that Ukrainian forces had fired 308 times at separatist positions on Sunday. Meanwhile Ukrainian security monitors have consistently reported between 30 and 40 daily violations of the ceasefire from the separatist side this week.