Ukraine's Border Wall With Russia Will Cost Over $500 Million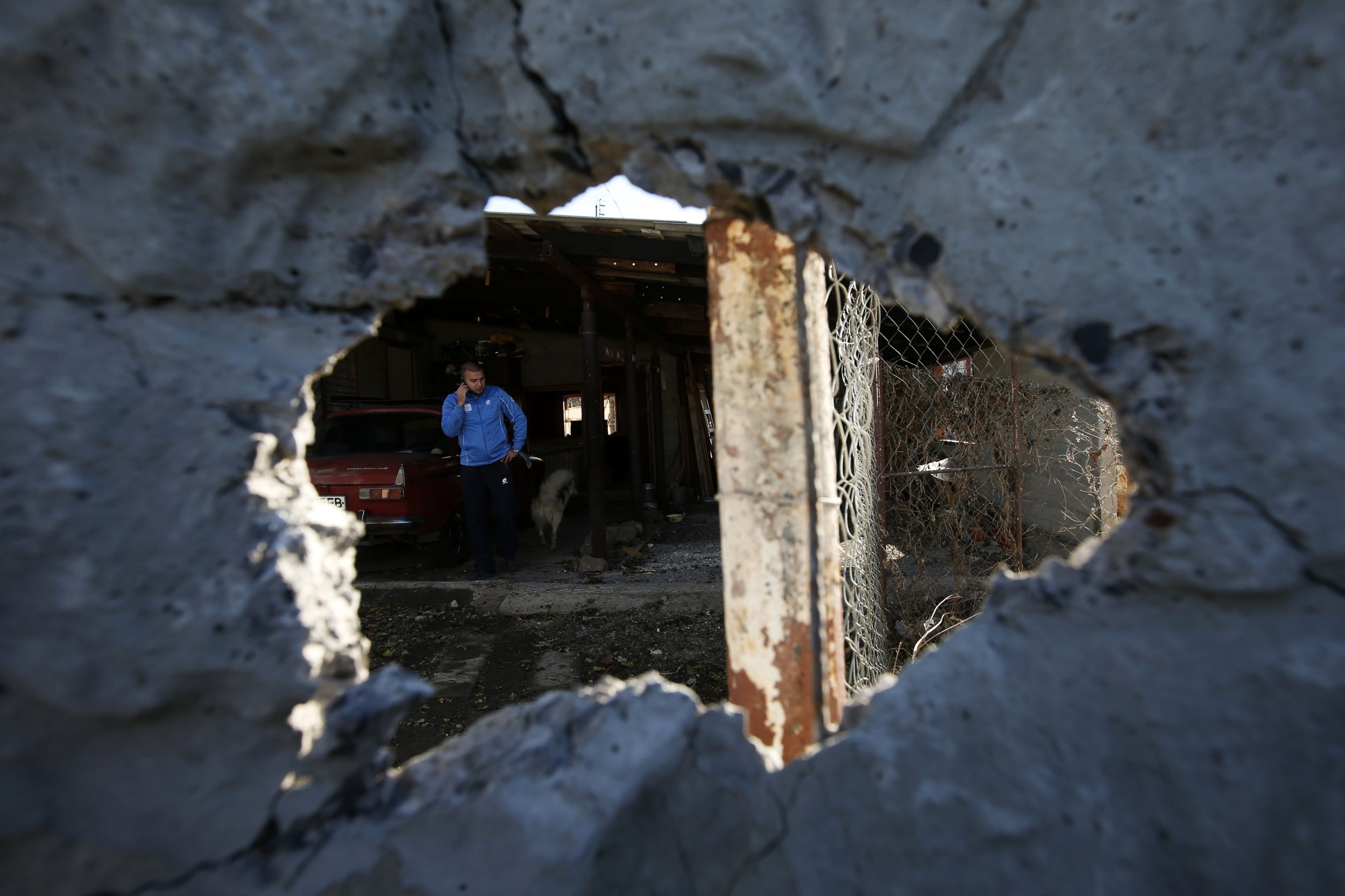 Ukraine has put together both a timeline and budget for a major project meant to secure its independence from Russia: a wall. The wall will take as long as four years to build, Ukrainian Prime Minister Arseniy Yatsenyuk said during a government meeting, as reported by Itar-Tass. The budget rings in at $517.3 million.
The wall will be 1,426 miles long on the border between Ukraine and Russia. For additional security, a ditch will be dug around the wall, four meters wide and two meters deep. Surveillance towers and electrical systems will also be installed throughout the barrier for monitoring purposes. The wall extends to the sea, Itar-Tass reports "remote control systems will be installed at the sea border."
While Ukrainian officials are working to solidify wall logistics, some international officials have spoken out against the plan. Council of Europe Secretary-General Thorbjorn Jagland called the wall "unacceptable." Ukrainian billionaire Ihor Kolomoisky, a bank owner and governor of Ukraine's Dnipropetrovsk Oblast, stands by the decision to build the defensive wall. He was one of its first advocates and offered to contribute about $124 million, although it is unclear if his money will actually be used.
Tensions between Ukraine and Russia remain high, a step toward progress with pro-Russian separatists in eastern Ukraine was made last week when one rebel group signed a cease-fire with the Ukrainian military.