Ukraine's Cease-Fire Wavers With New Reports of Civilian Casualties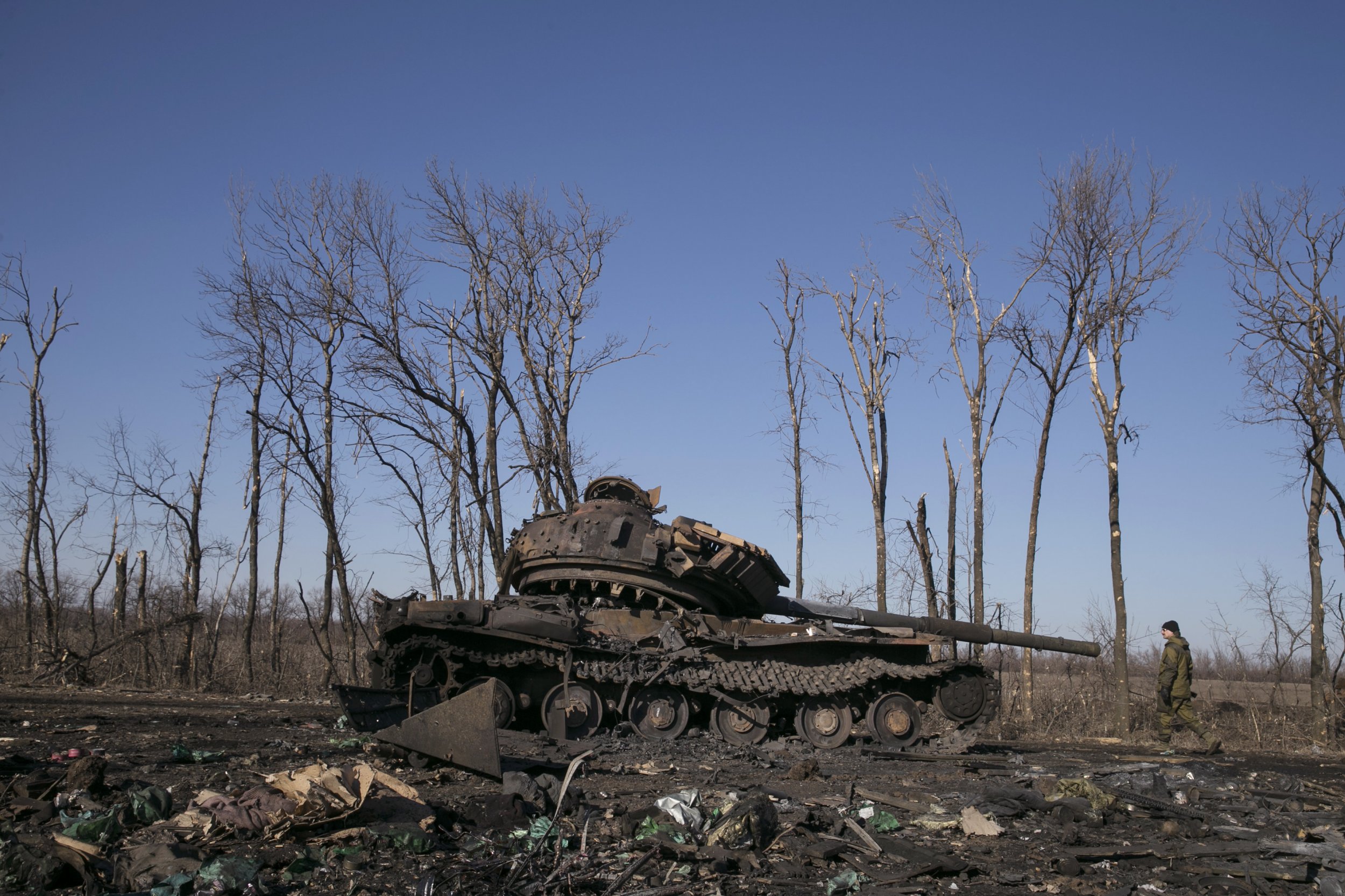 The Ukrainian military and pro-Russian separatists are each claiming that the other side violated a cease-fire at a battle near Donetsk. The groups have had numerous failed cease-fires over the last year in a conflict that has killed thousands.
Separatists claim 15 people in the territory they illegally annexed from Ukraine were killed on Wednesday, including civilians. This claim could not be independently confirmed by the Associated Press, which first reported the news, nor by Newsweek. Rebel chief Vladimir Kononov told Interfax, a Russian news service, that Ukraine's military "started shelling our positions all along the front."
Though Russian news services, which are closely linked to the Kremlin, carried the news, Russian officials repeatedly denied any of their soldiers were involved in the conflict. Last week, Russian President Vladimir Putin passed a measure that classified the deaths of military members in peacetime. Under this new measure, it will not be publicly known if a Russian soldier dies in Ukraine. An estimated 220 Russian soldiers have been killed in the conflict.
In response to Kononov's claim, Ukrainian military spokesman Andriy Lysenko said it was the pro-Russian separatists who advanced first. "Ukrainian troops are repelling all attacks and successfully holding on to their positions," he said.
Cease-fire discussions have been ongoing, though ineffective. Over 6,000 people have died in the conflict since spring of last year.