Ukraine's Dolphin Army Is Dead After Refusing Russian Military Takeover, Claims Kiev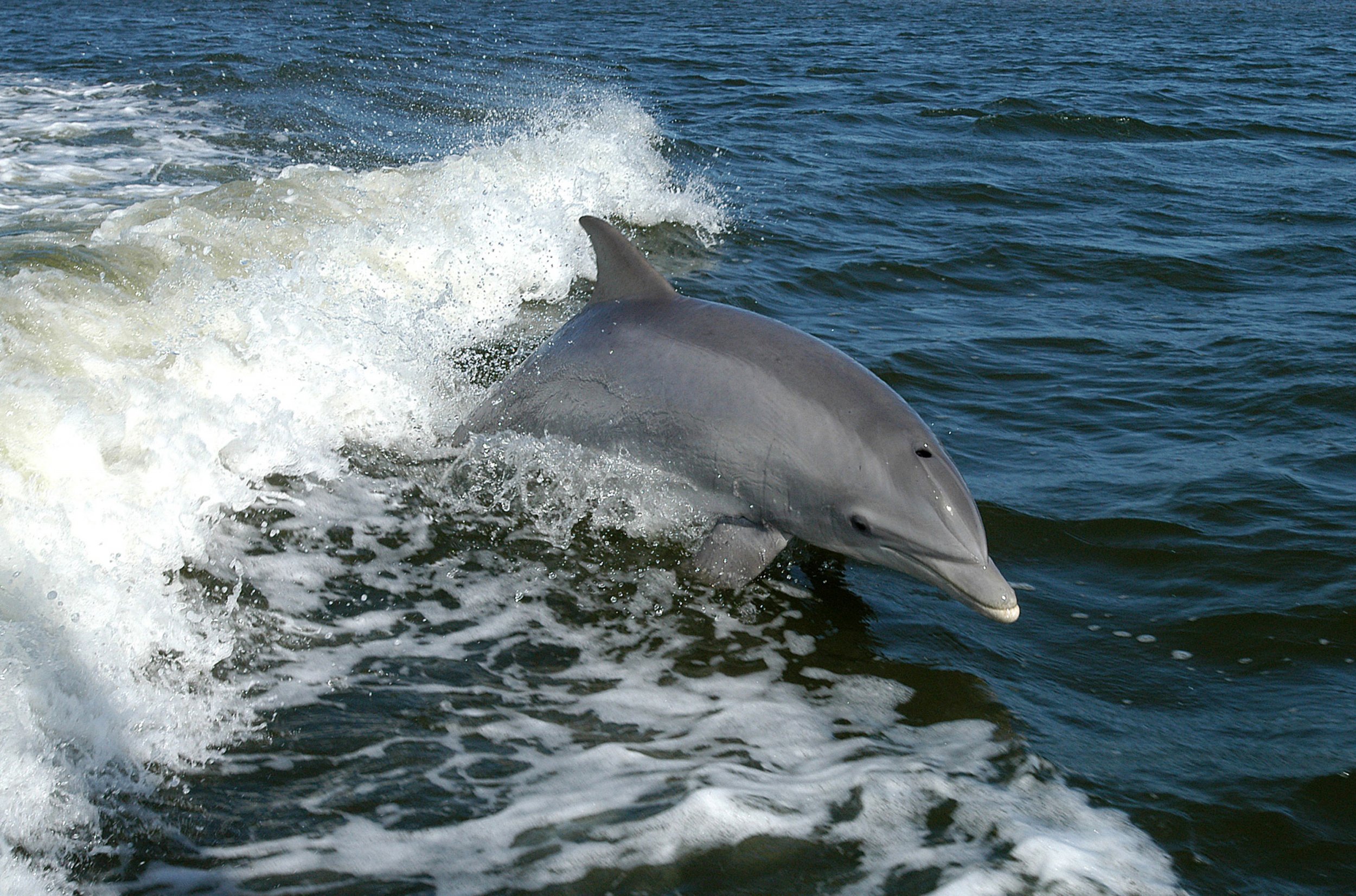 Dolphins trained by the Ukrainian military for missions at sea are likely dead because they refused food from Russian handlers and starved, a top official in Kiev has claimed .
The facility for training sea mammals in Crimea is one of several Ukrainian assets that fell under Russian control in 2014 following Moscow's annexation of the territory. Since then, Ukrainian authorities have made repeated requests for the return of the animals it began training in 2012.
Four years later, Ukraine appears to have lost hope it will see its service animals again, after an envoy of Ukrainian President Petro Poroshenko said he was informed that the dolphins are dead.
"There is a very sad story related to the dolphins," Borys Babin, Poroshenko's permanent representative in Crimea, told Ukrainian news site Obozrevatel. According to him, when Russian forces annexed the peninsula and took over the facility, the dolphins did not take to their new masters.
"The dolphins, trained by the [Ukrainian] naval forces in Sevastopol, would communicate with their trainers through special whistles," Babin said. "The Russians obtained these whistles and the rest of the special equipment belonging to the military unit but the trained animals refused not only to cooperate with the Russian trainers, but [also] refused food and subsequently died."
Related: Russian security forces blame Ukrainian spies for Crimea's bad summer
The facility is not unlike the U.S. Navy Marine Mammal Program based in San Diego. There, dolphins and other sea mammals are taught to recover objects at sea and detect mines and other naval hazards, as well as alert officers and help in rescuing people overboard.
When Russian forces seized public buildings in Crimea, Ukrainian military personnel there received offers to defect to Russia or face deportation. Ukraine had permitted Russian use of some facilities on the peninsula and the invite to join the Russian military divided the loyalties of staff in the Russian-speaking, southern region of Ukraine.
"It is very sad that so many Ukrainian soldiers, deployed to Crimea in 2014, treated matters of defection and loyalty to the flag much more poorly than these dolphins did," Babin added. Crimea served as a hugely important part of Ukraine's naval presence, housing two of the country's four main military ports on the Black Sea.
Sevastopol served as the country's main military port and Russia's annexation effectively cost Ukraine two-thirds of its fleet, according to Reuters. Kiev has drafted a plan to rebuild its naval presence with assistance from both the U.S. and NATO.
Babin's story about the dolphins' tragic fate lead to heated discussions online about the animals, both in Ukraine and Russia. Some hailed the dolphins as heroes, while others disparaged Babin's account.
"There can be no talk about any Ukrainian patriotism with regards to the combat dolphins because precisely under Ukraine the special forces dolphins… were involved entirely in commercial activities, not underwater operations," Dmitry Belik, a Russian representative in Sevastopol, told state news agency RIA Novosti. He seemed to suggest that the facility now had relatively few dolphins, if any, but said old age and sales of the animals in the past were to blame.
Speaking to Ukraine's Channel 112, Babin stressed that ridiculing the story about the dolphins' cause of death missed the bigger point he wanted to make.
"The issue is not about a handful of mammals who died because they were obviously distressed, be it because of their trainers or for other reasons," he said on air. "However we can speak about something else—that over the course of these few years, unfortunately, our potential in many spheres including the naval sphere, requires significant improvement."