Ukraine's Fashion Week to Focus on the Country's Future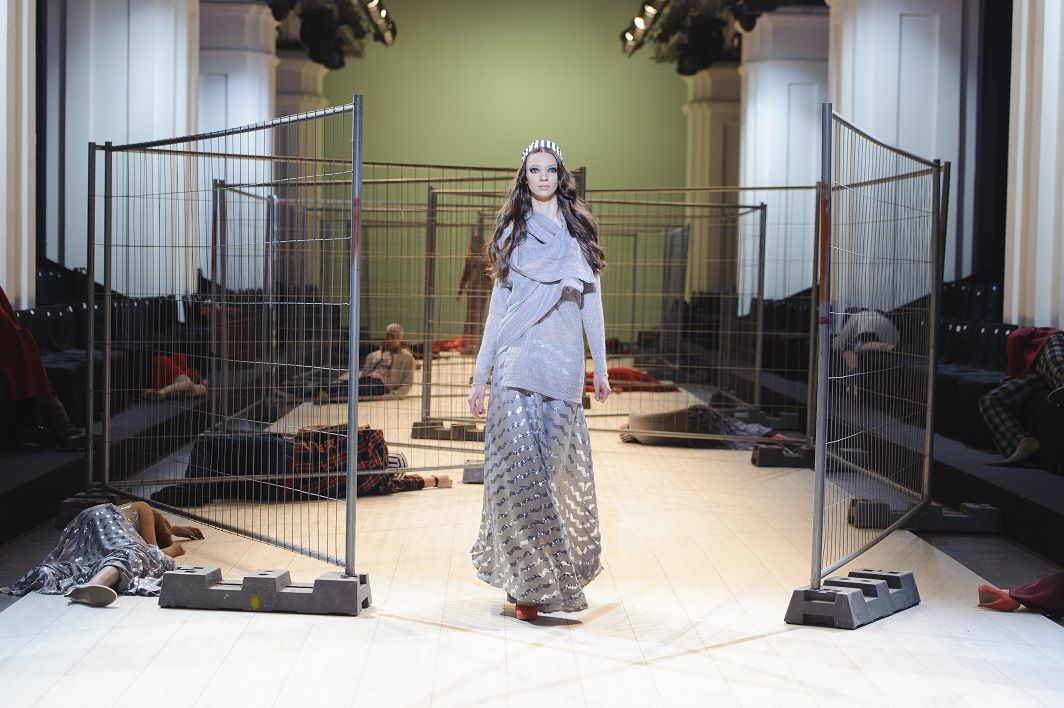 While Ukraine's fight for its sovereignty continues on the frontlines of its Donbas regions, the country's burgeoning fashion industry has almost finished preparing for the country's very own fashion week which opens its doors tomorrow, giving designers a platform to reflect on the country's current conflict and on Ukrainian identity as a whole.
Since 1997, fashion designers have been showcasing their best work at Ukraine Fashion Week, celebrating a country emerging from its Soviet past. After war erupted in east Ukraine in early 2014, the week has continued to run with designer's finding new inspiration in the struggle with pro-Russian influence and the ongoing conflict.
Billed as "The Next Step", a reference towards building a new Ukraine, this year's fashion week will be a creative reminder of modern Ukraine's culture, say organisers. Although details of this year's designs remain a secret until the runways open tomorrow, the previous year's event suggests that attendees will be treated to an imaginative display of the trials and tribulations that are currently testing the country.
Last year, in the wake of the Euromaidan movement which toppled pro-Russian president Viktor Yanukovych, Ukrainian brand Poustovit opened Ukrainian Fashion Week's Spring 2014 collection with a silent catwalk as models walked the runway draped in the blue and yellow colours of the nation's flag.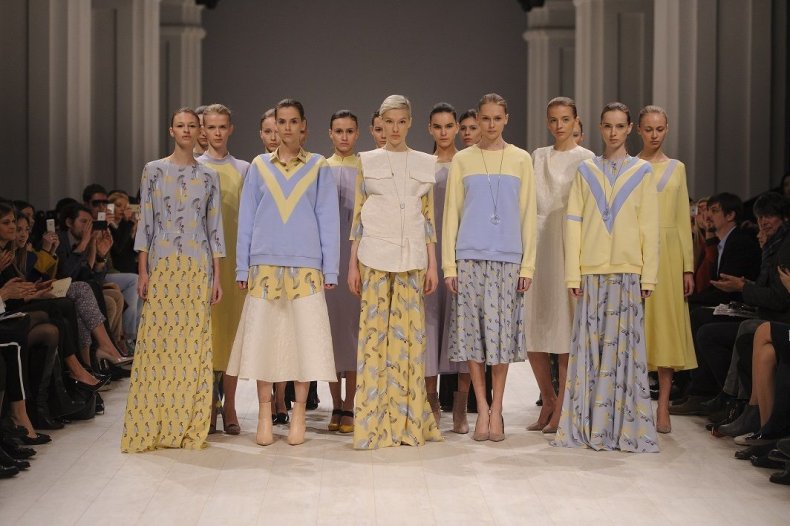 Meanwhile designer Olexiy Zalevskiy used his show to express solidarity for the country's plight by having his models navigate through riot fences as they walked down the catwalk, after which they feigned being shot by rifle fire - a sight all too familiar to those involved in Ukraine's Euromaidan protests.
Designers from Ukraine's Lake label chose to dress their models in clothes inspired by the tires which anti-government protesters set on fire in Kiev's city centre at the height of the violence in the heart of Kiev. Ukraine's national anthem was among the more frequent additions to the runway playlists too.
This season Poustovit's show will once again open the fashion week and Lilia Poustovit, the label's founder, believes the event has invigorated participants to rediscover Ukraine's traditions and outline a new cosmopolitan direction for the country.
"I know how important it is for everyone to share and enrich each other with the energy of their land," she says. "It is a very strange and uneasy atmosphere without past, without culture and roots."
Poustovit also believes fashion can help supplement many living in Ukraine with an identity that has been taken away "by propaganda and lack of self-identification."
"I am sure that the war started in the regions of Ukraine, where the inhabitants at least appreciated and respected the traditions of the country in which they lived," she says.
"For me it's important to make collections emphasising the richness and beauty of Ukrainian culture, and to talk about it far beyond my native country, to share it with other cultures and peoples," she says.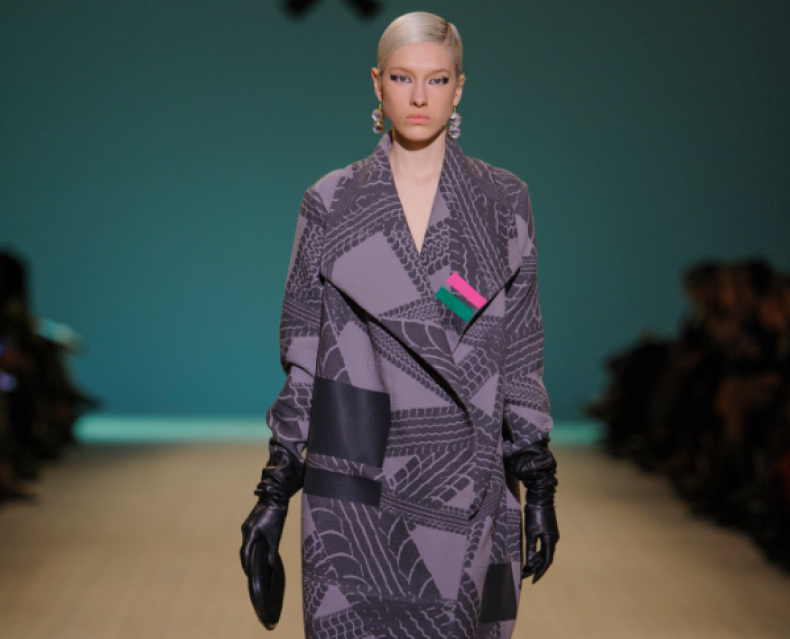 Besides Poustovit, 61 other designers will help put on 67 events over the next eight days.
The social-charity project Ukraine Inspired will also be involved in the week long event, having previously collaborated with Ukrainian Fashion Week's mid-season sister event - Holiday Fashion Week. The project will promote "patriotic Ukrainian prints" and a special design created specially for this season's event will be incorporated in merchandise, clothing and accessories which the charity will sell. All proceeds from the sales will go to the treatment of wounded Ukrainian servicemen.
While the week will continue to support the war effort, in keeping with the theme of pursuing Ukraine's "next step," Iryna Danylevska, the founder of Ukrainian Fashion Week hints that this year's event will do more than just reflect the turmoil in the country. Rather, she believes that it will give the world a more optimistic impression of Ukraine's future.
According to organisers "more optimistic" designs will evident on the catwalks, including traditional flower patterns and those inspired by Ukraine's wheat fields - which feature prominently in the country's folklore and inspired the bright yellow in its flag. Local emblems will also be displayed such as Kiev's chestnut trees and the traditional embroidery of its West Podillya and Vinnychyna regions.
"Every created print is very important for identification with Ukrainian culture, authenticity and creative potential," Danylevska says. "It is important that most of Ukrainian designers create their prints often in collaboration with Ukrainian artists, illustrators, using national symbolism that makes them unique."
"These prints help to promote Ukrainian ideas as well as Ukrainian talents creating a good association with our country," Danylevska adds.
The opening ceremony for Ukrainian Fashion Week is today afternoon while the first show opens tomorrow at 5pm.