Ukraine's Poroshenko: War in East Costs Kiev $5 Million a Day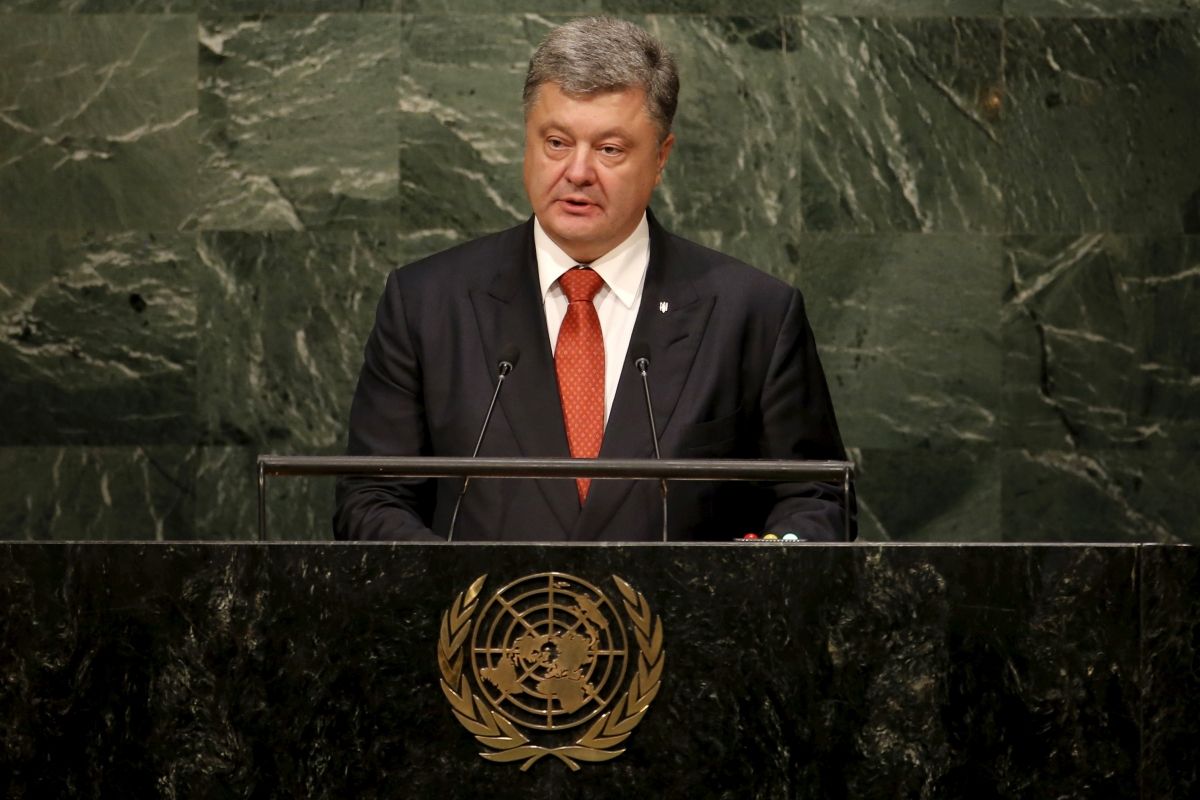 Ukrainian President Petro Poroshenko estimates that Ukraine is losing around $5 million each day that could be invested into sustainable development, as a result of the war in the country's eastern Donbas region.
Speaking at the U.N. summit on Sunday, Poroshenko told delegates that "there will be no sustainable development without peace and freedom" in Ukraine, which he held was under threat from Russian aggression in the east.
"Ukraine's bitter experience reveals that peace and freedom are principal pre-conditions for achieving the SDGs (sustainable development goals)," Poroshenko said. "Sustainable development is not achievable where explosions are heard and peaceful people are killed. It is not achievable where aggressive ideologies advocating suppression of some nations by other nations reign and key human rights and freedoms are violated."
On Monday Russian state news agency Itar-Tass reported that the Russian delegation at the assembly had left during the Ukrainian leader's speech in protest, citing a high-ranking Russian diplomat who felt that the speech was "openly politicized and aggressive". Only one Russian delegate reportedly stayed out of custom.
In his speech, available in full on the presidential website, Poroshenko said blamed "Russian aggression" for creating "a new form of poverty—sudden or unexpected poverty." Poroshenko estimated that around 1.5 million internally displaced persons in Ukraine are affected by "sudden poverty" and claimed the crisis is the biggest problem not only for Ukraine, but also for the whole region.
The White House have made it clear that they would prioritize discussing the Ukrainian crisis when U.S. President Barack Obama sits down with his Russian counterpart Vladimir Putin on Monday in their first meeting in over two years.
According to the ceasefire agreement signed between Ukraine and Russia, all Russian forces have to pull its forces from Ukraine's territory by the end of the year, with both sides agreeing to pull heavy weapons away from the contact line.
Russia denies involvement in the conflict in eastern Ukraine despite considerable evidence to the contrary.