Mikhail Gorbachev Banned From Ukraine After Crimea Comments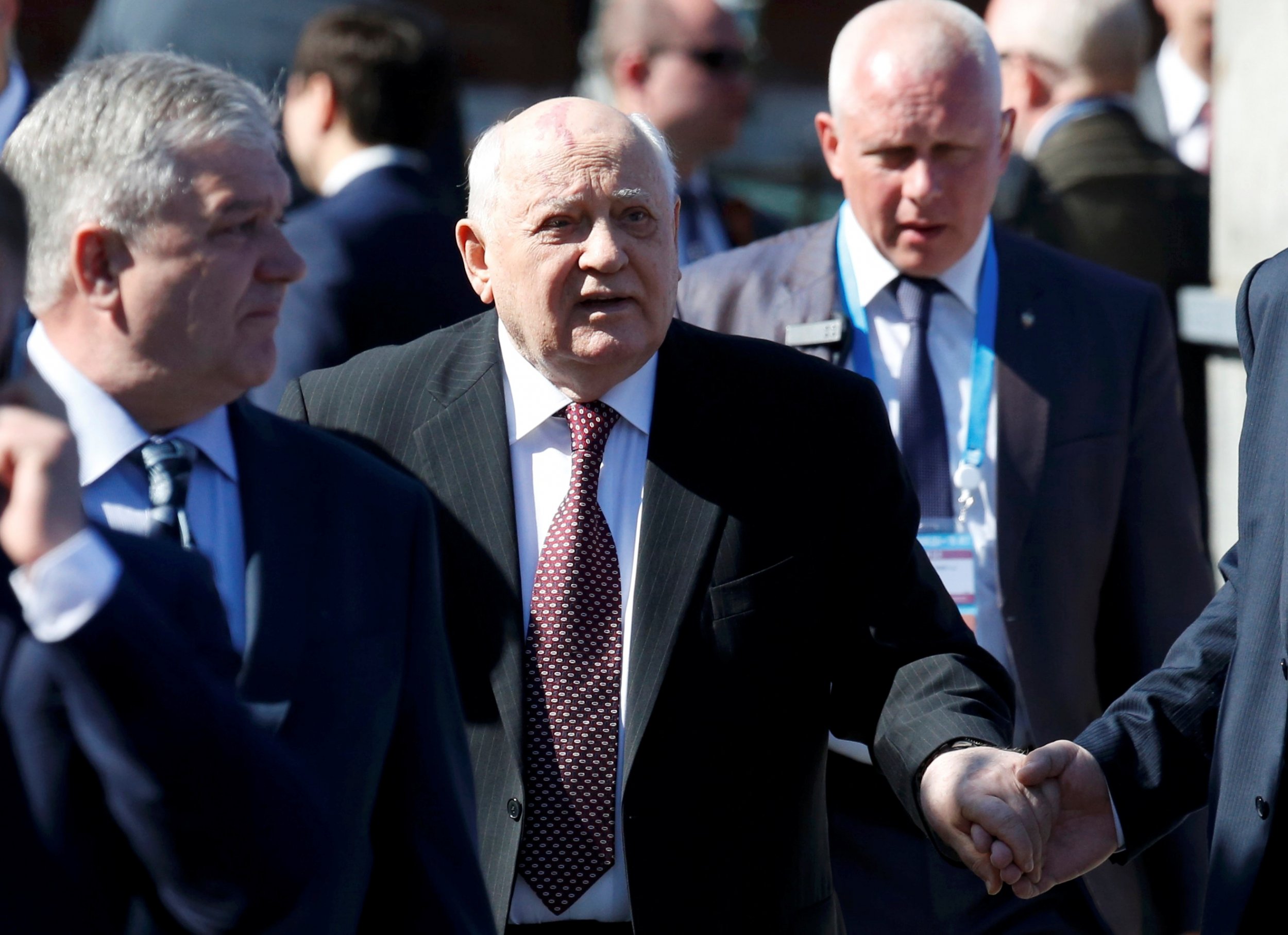 Ukraine's Security Service (SBU) has banned former Soviet leader Mikhail Gorbachev from entering Ukraine for a period of five years, news site Ukrainskaya Pravda has reported.
Gorbachev is held in high esteem by many Western politicians for his attempts to reform the Soviet Union and presided over the successful declaration of independence of many former Soviet Republics, such as the Baltics.
But he has—controversially—repeatedly backed Russia's annexation of Crimea in 2014 and reiterated his support for it in an interview with The Sunday Times last week.
A source from the SBU, speaking on condition of anonymity, told Ukrainskaya Pravda Thursday that Gorbachev was now banned from entering Ukraine. Later, SBU spokesperson Elena Gitlyanskaya confirmed the ban.
"We have in fact stopped (him from entering) for five years for the benefit of public security, in light of his public support for the military annexation of Crimea," she said.
Gorbachev has not yet commented on the announcement and, when approached by Newsweek, representatives from his foundation were not immediately available to respond.
Earlier this year, Gorbachev said he had always intended to preserve and continue reforming the Soviet Union from within, instead of presiding over its collapse in 1992. He has largely been critical of the estrangement between Russia and the U.S. amid the Ukraine crisis and last month urged the country's leaders to begin talks or risk the conflict flaring up again.