Ukrainian Activist Released After Arrest For Storming St. Peter's Square Topless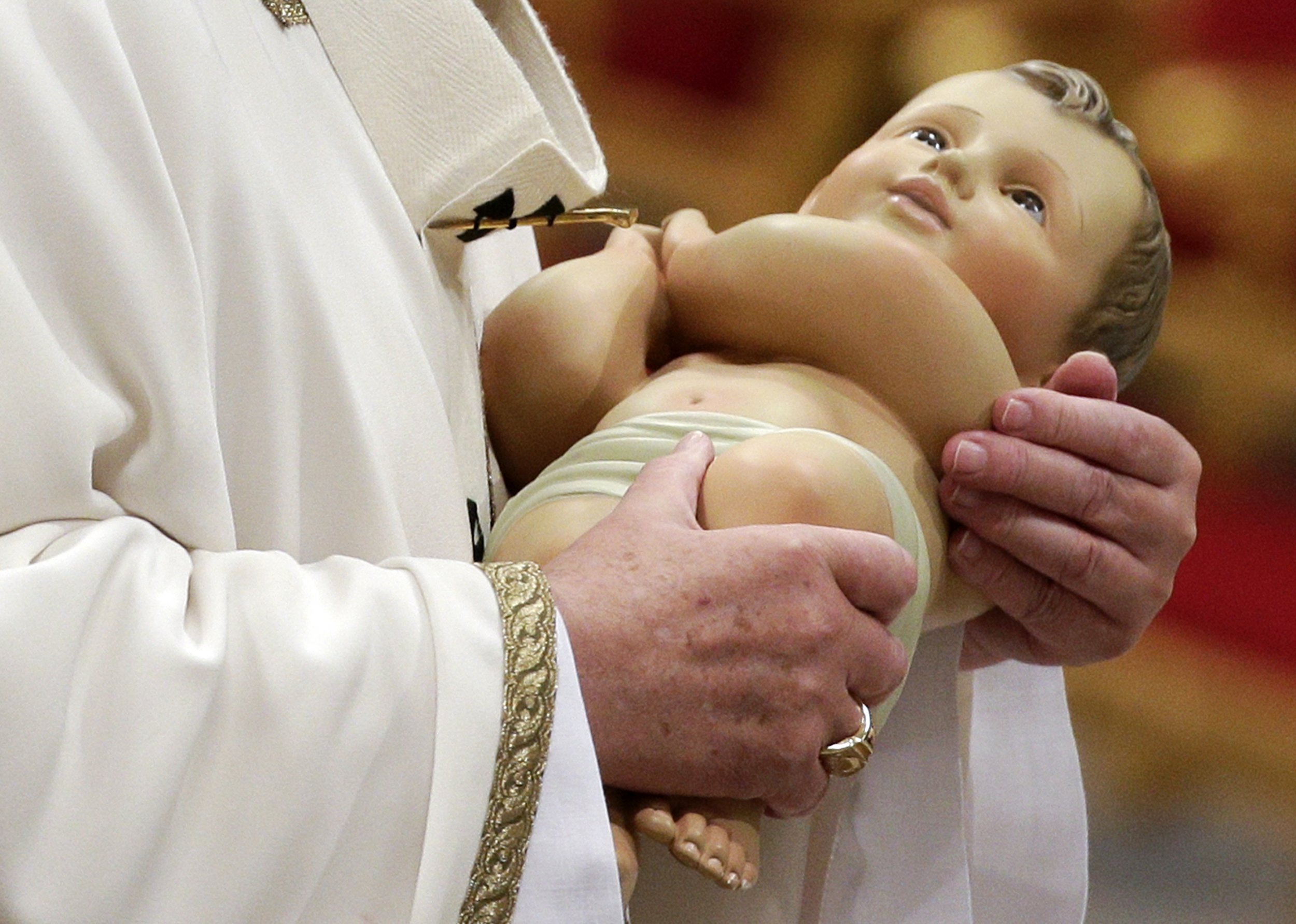 Yana Zhdanova, the Ukrainian activist arrested on Christmas Day for swiping a life-size baby Jesus figurine from the St. Peter's Square nativity scene at the Vatican while topless, was released on Saturday according to Associated Press.
She was held for questioning on Friday while Vatican police considered possible charges for "disturbing the peace, obscene acts in a public place, and theft."
Zhdanova, a member of the women's rights activist group Femen, marched into the tourist-packed square on Thursday about an hour after Pope Francis had blessed thousands of onlookers there. She was naked from the waist up save for the words "God Is Woman" written on her torso. The phrase is often used by Femen, who have employed the bare-breasted approach before, marching in public areas with words written across their chests to protest for women's reproductive rights as well as gay rights.
Vatican police swooped in shortly after Zhdanova took the baby Jesus figurine on Thursday, with one officer covering her bare chest with his cloak. The Vatican claims that Zhdanova was spouting anti-religious slogans during the incident, although another report claims that she shouted "God is Woman" while stealing the figurine.
This is the first time that a Femen member has been arrested for protesting at the Vatican, reports Associated Press.
Zhdanova was freed after meeting with the Holy See prosecutor earlier on Saturday. While Zhdanova wasn't charged with anything, she is banned from returning to Vatican City State premises, including St. Peter's Basilica. When faced with lawbreakers, the Vatican typically can either try people on its grounds or have them taken to Italian courts, according to AFP.
Papal spokesman Federico Lombardi told the Associated Press that Femen has been active at the Vatican lately; last month, three members protested Pope Francis's visit to the European Parliament by storming St. Peter's Square topless.
In a statement, Lombardi said: "It is therefore correct to proceed with the appropriate rigor against repeated acts that intentionally, repeatedly and severely infringe on the right of the faithful to the respect of their legitimate religious convictions."