Ukrainian Americans Protest Russian President Putin's Appearance at United Nations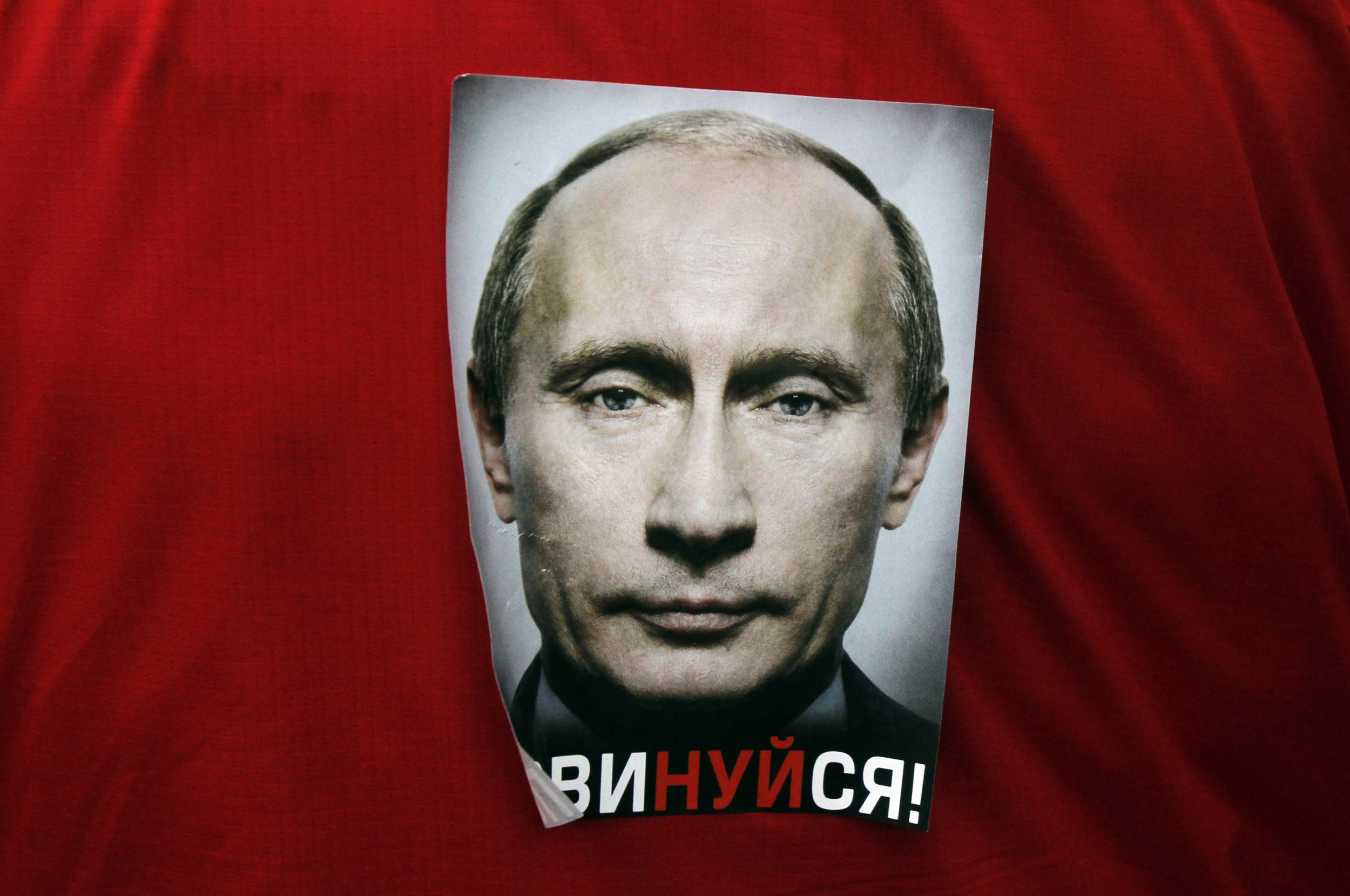 A number of Ukrainian American organizations have joined forces to host a two-day protest of Russian President Vladimir Putin's appearance at the United Nations in New York City this week. Putin and United States President Barack Obama are expected to hold a rare one-on-one meeting to discuss Ukrainian-Russian relations and Russia's support of Syria.
The protest was organized by the Ukrainian Congress Committee of America, American European Solidarity Council and United Ukrainian American Organizations of New York.
Demonstrations began early Sunday morning at the Dag Hammarskjöld Plaza near the U.N. headquarters. Protesters plan to march to the Russian Mission to the United Nations from the plaza and to stay there until 4:30 p.m. On Monday morning, the protest will be held at the plaza once more.
"The aggression demonstrated by the Russian Federation in the recent invasions of Ukraine and Georgia, attempting to redraw the map of Europe through force, is an open challenge to the very foundation of international law and democratic values across Europe and beyond," protest organizers said in a statement. "All former subjugated nations of Russian Imperial and Soviet expansions now see their recent developments imperiled."
The protesters' demands include the release of political prisoners, restoration of borders, prosecution of those responsible for shooting down Malaysia Airlines Flight 17 and an end to "Putin's War of expansion."