Ukrainian Artillery Destroys Part of Russian Military Convoy, Says Kiev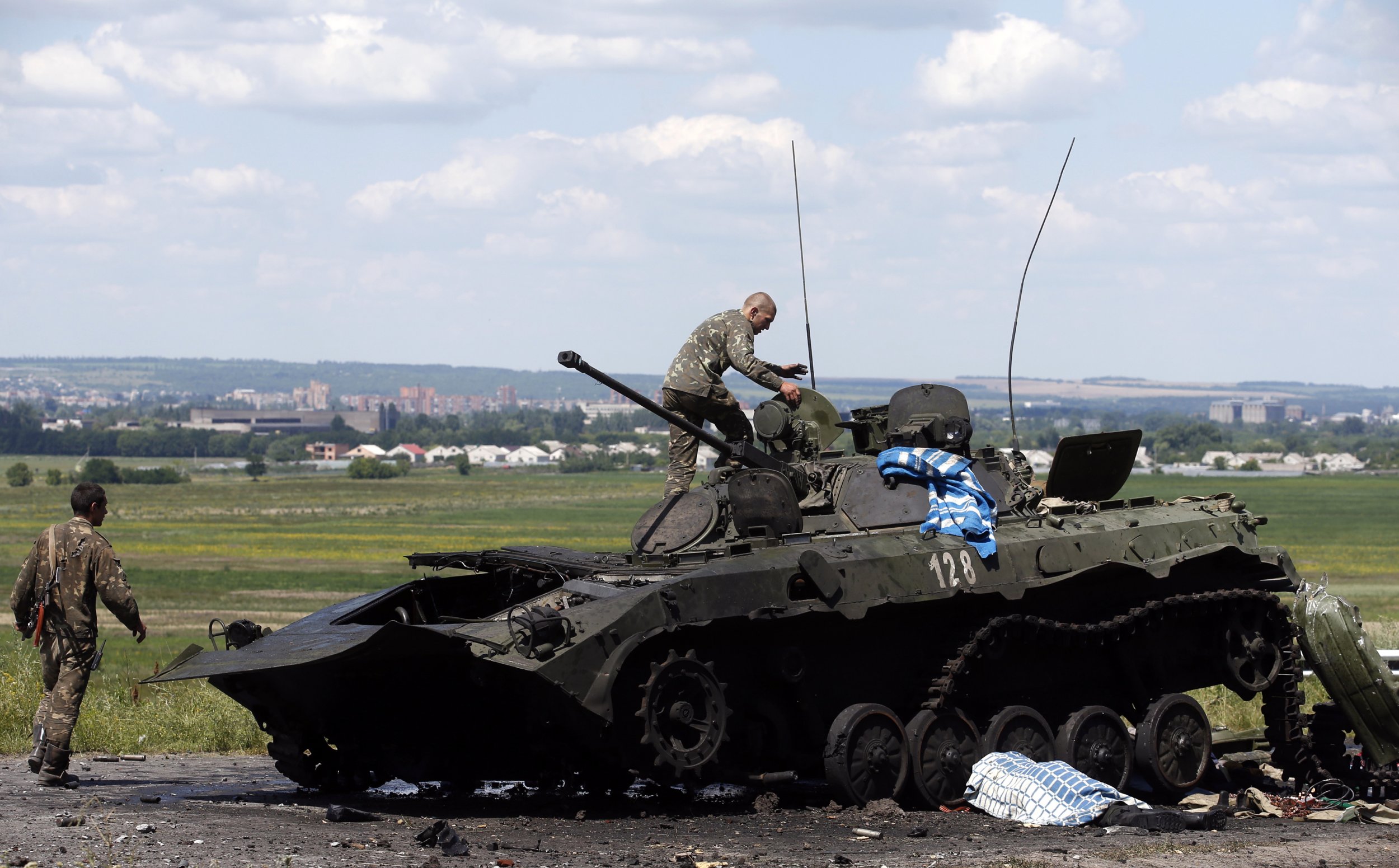 Ukrainian artillery destroyed a "significant" part of a Russian armored column that crossed into Ukraine during the night, President Petro Poroshenko told British Prime Minister David Cameron on Friday, according to the presidential website.
Separately, a Ukrainian military spokesman said Ukrainian forces had tracked the Russian armored column as soon as it crossed onto Ukrainian soil.
"Appropriate actions were undertaken and a part of it no longer exists," military spokesman Andriy Lysenko told journalists.
On Thursday night, journalists for UK papers the Guardian and Telegraph reported seeing a convoy of "23 armoured personnel carriers, supported by fuel trucks and other logistics vehicles with official Russian military plates" crossing the border into Ukraine in an area not controlled by Kiev under the cover of darkness.
The European Union said on Friday it would consider any unilateral military actions by Russia in Ukraine as "a blatant violation of international law."
Moscow called for a ceasefire and accused Kiev of trying to disrupt the Russian humanitarian mission. "We draw attention to the sharp intensification of military action by Ukrainian forces with the apparent aim to stop the path, agreed on with Kiev, of a humanitarian convoy across the Russia-Ukraine border," the Foreign Ministry said in a statement.
The latest development comes amid tension over a convoy of around 280 white lorries that Russia claimed were carrying humanitarian supplies from Moscow to Ukraine's eastern Luhansk province. Ukrainian officials on the Russian border began an inspection of the aid convoy this morning.
According to a random inspection of the aid convoy's white lorries by the Guardian, it does appear to be carrying humanitarian supplies. Bags of wheat and sleeping bags were seen.
The Ukrainian government had previously expressed concern the aid convoy, unsanctioned by the UN, OSCE or the Red Cross, could be carrying arms to pro-Russian separatists in eastern Ukraine.
Russian foreign minister Sergei Lavrov told press earlier this week Russia would allow the convoy's contents to be inspected by OSCE and the Red Cross once delivered in eastern Ukraine, as unloading the 2,000 tonnes of supplies on the border would be too time consuming.
The Red Cross announced "initial contact" with the convoy had been made on Thursday evening, but it is unclear whether they have been involved in inspecting the convoy's contents yet.
Russian troop movements have been spotted near the border with Ukraine by the Telegraph's Moscow correspondent. Kiev and NATO have previously expressed concern that Russia could launch a full-scale invasion of eastern Ukraine after a build-up of 40,000 troops close to the border.