Ukrainian Pianist Dropped by Toronto Symphony Orchestra for 'Offensive' Tweets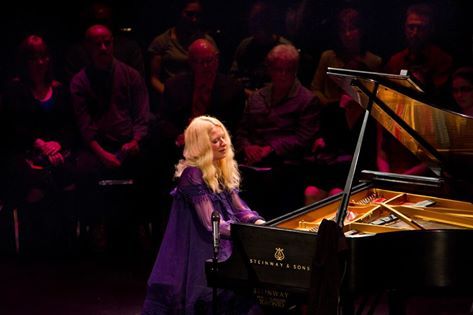 The Toronto Symphony Orchestra (TSO) has been plunged into controversy this week after it emerged on Monday that it had dropped one of its star performers because of her controversial tweets about the conflict in Ukraine.
The orchestra cancelled three performances of Rachmaninoff's Second Piano Concerto this week which were to feature the Ukrainian-born pianist Valentina Lisitsa, citing "ongoing accusations of deeply offensive language by Ukrainian media outlets".
Speaking to the New York Times by phone, TSO President & CEO Jeff Melanson's explained that his staff had asked Valentina Lisitsa to explain dozens of "inflammatory tweets".
Lisitsa has frequently turned to Twitter to express her support of those fighting against Kiev forces in Ukraine. She has posted more than 13,000 tweets to over 9,000 followers, under the alias NedoUkraïnka, which means "sub-Ukrainian". In one tweet, Lisitsa mockingly compares Ukrainians dressed in national dress to African tribesmen. Another refers to Ukrainians as "Ukro-Nazis".
Lisitsa responded angrily to TSO's decision, writing on her Facebook page in a 1,000-word post on Monday: "Yes, Toronto Symphony is going TO PAY ME NOT TO PLAY because I exercised the right to free speech. Yes, they will pay my fee but they are going to announce that I will be unable to play and they already found a substitute. And they even threatened me against saying anything about the cause of the cancellation. Seriously."
In a statement, Melanson responded, stating: "Due to ongoing accusations of deeply offensive language by Ukrainian media outlets, we have decided to replace Valentina Lisitsa in our April 8 and 9 performances of Rachmaninoff's Piano Concerto No. 2.
"Valentina Lisitsa's provocative comments have overshadowed past performances," the statement continues. "As one of Canada's most important cultural institutions, our priority must remain on being a stage for the world's great works of music, and not for opinions that some believe to be deeply offensive."
The Canadian pianist Stewart Goodyear was asked on Tuesday to step in to replace Lisitsa, but he backed out just hours later, complaining of the "social media frenzy" surrounding this week's controversy. "Words of bile and hatred were hurled in my direction," he wrote on his Facebook page.
"Suddenly I was accused of supporting censorship, and bullied into declining this engagement. What started out as one of the happiest moments of my life turned into a shattering display of mob hysteria," he said.
The orchestra decided to go ahead with the programme's other item, Mahler's Fifth Symphony, last night, although ticket-holders were offered refunds if they chose not to attend. Local media reported that the concert hall was only half full, and a few chose to protest TSO's decision outside the venue.
"She's an artist. How can art live without freedom?" one protester reportedly asked.