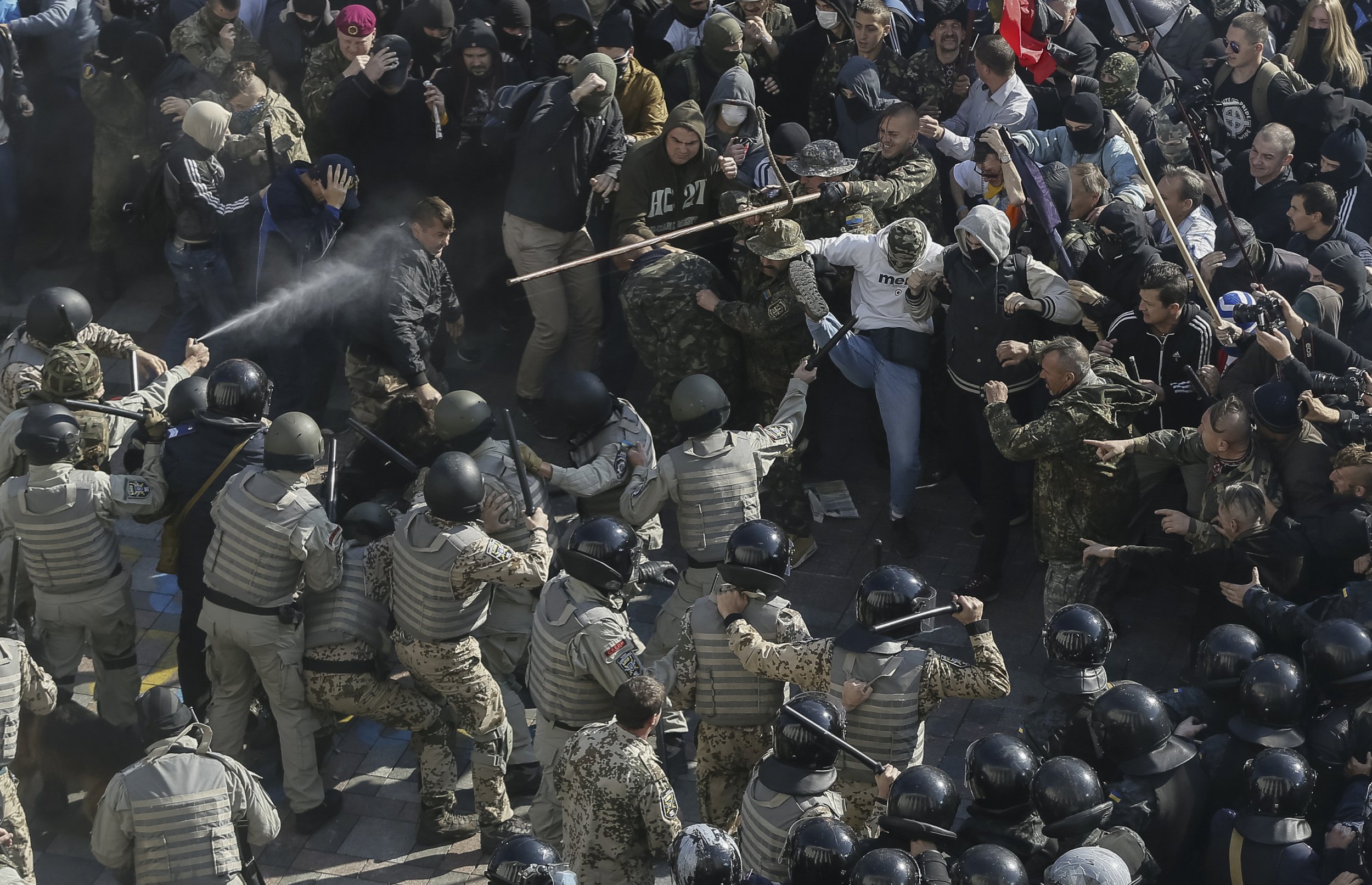 Russian special forces plotted a series of armed attacks against Ukrainian cabinet ministers and several other targets in Ukraine's capital city of Kiev this week, according to a spokesperson for Ukraine's counter-intelligence services (SSU), after a weapons cache was uncovered.
The explosive allegations come ahead of parliamentary elections in Ukraine on Sunday, and a suspected assassination attempt on a parliamentary candidate on Monday.
The SSU seized weapons including portable air defence systems and rocket propelled grenade launchers believed to belong to the group behind the plot from a location in Kiev, according to a press statement on the service's official website also featuring pictures of the equipment.
The alleged cell, who the SSU claims were recruited and equipped by Russian special forces, met under the guise of the NGO 'Hromadska Initiativa' (Public Initiative) and planned to destabilise the situation in the capital through organising both armed attacks on "high ranking officials and critical infrastructure", while also sparking "public unrest" and pro-Russian sentiments among Ukrainians, a statement from the SSU read.
The alleged leader of the group, 22-year-old Ukrainian-born Russian citizen Sergei Rastrigin has been detained by Ukrainian authorities amidst suspicion he was recruited by the Russian secret service, Elena Gitlyanskaya of the SSU told Ukrainian news agency UNIAN.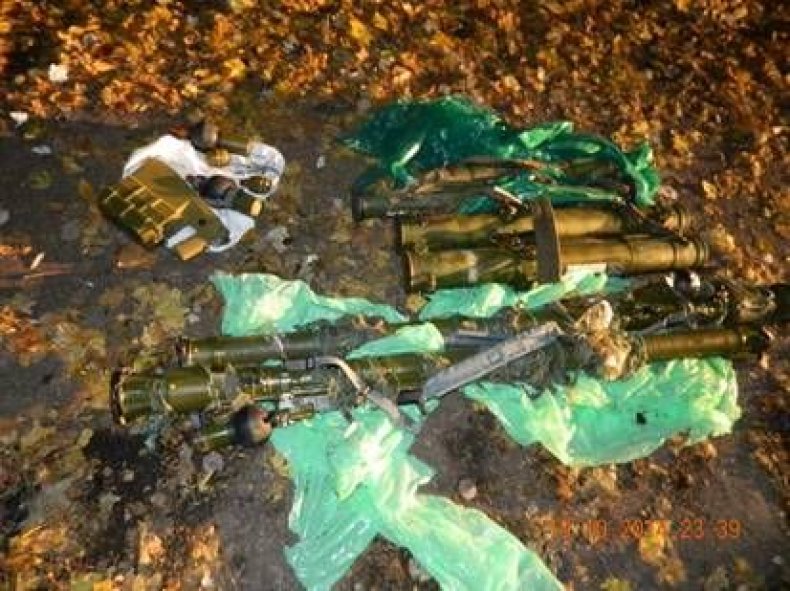 The SSU claims that Rastrigin, known by the code names "Victor", "the Architect" and "the Student" worked with anti-Kiev militia leader Alexander Zinchenko, who is currently living in Russia, in organising a group with a "sophisticated hierarchy". Zinchenko was active in suppressing the Maidan protests in February which led to the overthrow of Russian-leaning former President Viktor Yanukovich.
Rastrigin and Zinchenko, who had established links with trade unions, servicemen and pro-Russian civilian organisations in Ukraine, were armed and equipped by the Russian secret service, according to Gitlyanskaya.
The SSU linked Rastrigin and Zinchenko's actions to clashes between authorities and pro-Russian protesters in front of Parliament in Kiev last week.
The intelligence agency added that it had intercepted a related request from pro-Russian "terrorists" for "50 AK assault rifles, 50 PM pistols, ammunition, grenades, explosive and military equipment", prior to Rastrigin's arrest.
Pro-Russian forces were suspected of masterminding an attack on Ukrainian parliamentary candidate Vladimir Borisenko on Monday. After he was hospitalised when a package exploded next to him in Borispyl airport.
MP Nikolay Knyajinskiy confirmed Borisenko had received death threats prior to the blast and that he was currently seriously injured, while Ukrainian media reported a Russian man from Kursk had been charged with carrying out the plot.
Ukrainian parliamentary elections are due to be held on Sunday, after the coalition party in power collapsed earlier in the year and president Petro Poroshenko called snap elections.
Authorities continue to deal with difficulties surrounding the upcoming election, as over 190,000 have been displaced from their local constituencies due to the conflict in eastern Ukraine.
It is unclear whether separatist regions in Donetsk and Luhansk will take part in the nation-wide vote, while it was announced in September that the 10 constituencies in Crimea will not participate in the vote, due to the region's annexation by Russia.