Ukrainian MP Held by Russia Ends Hunger-Strike After 83 Days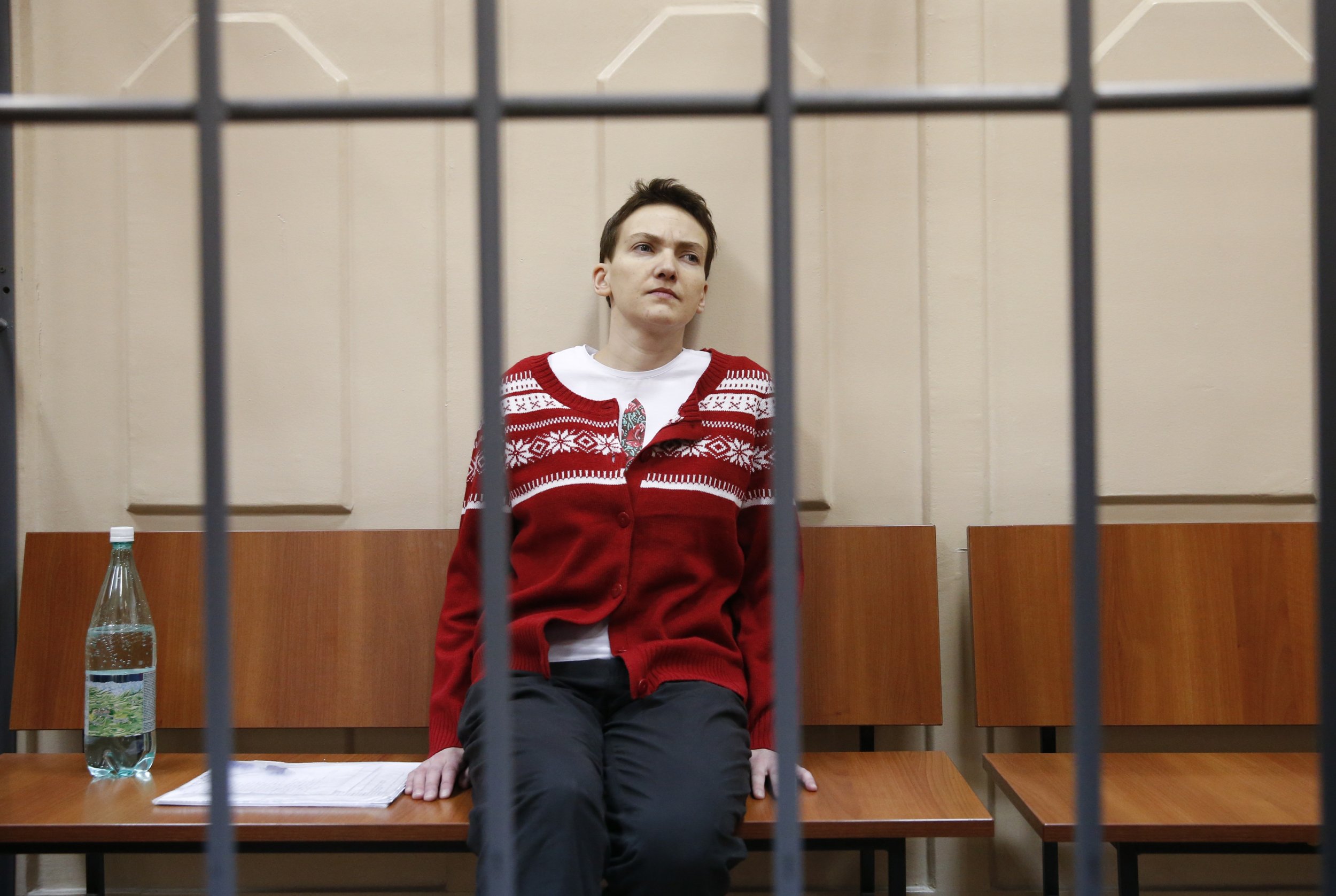 Lawyers for Nadiya Savchenko, the Ukrainian MP and former military pilot held by Russian authorities since last June, have confirmed the "partial cessation" of her hunger strike, which she has undertaken for the past 83 days.
Russia has charged Savchenko, 33, with involvement in a mortar attack that killed two Russian journalists last summer, in the ongoing conflict between pro-Russian separatists and forces loyal to Kiev in eastern Ukraine. The former military pilot was captured by pro-Russian forces last June after joining a volunteer battalion.
The Ukrainian government claims she was abducted by pro-Russian separatists near Luhansk and handed over to the Russian authorities, yet Russia claims she crossed the border herself, posing as a refugee. She is still awaiting trial.
In a letter written in Ukrainian and addressed to the people of Ukraine, Savchenko writes that she is now drinking broth and that her hunger strike is only partially suspended. "I have learned to change tactics," she says. The letter suggests that she will eat in order to prevent herself from dying, and she will live in order to continue fighting. There was applause in the Ukrainian parliament today as her letter was read out by an MP.
In February it was confirmed that Savchenko had decided to refuse glucose injections because of the swelling effect the continuous injections were having on her veins, and she began to only accept water. She first began her hunger strike on December 13 and at one point she was losing around half a kilo a day.
Despite warnings from her lawyers and campaigners that she close to death, an appeals court refused to bring forward the date of her trial to February - it's currently scheduled for May 13. The decision was branded as a "death sentence" by the activists supporting Savchenko. This week, a Russian court rejected a further appeal for her release.
Following her capture, Savchenko has become an emotive symbol in Ukraine's struggle against pro-Russian separatists. The Ukrainian press treat her as a national hero, and her cause has made headlines around the world, while Russian media has painted her as a "killing machine in a skirt".
Last October Savchenko was voted into the Ukrainian parliament, despite her captivity and Ukrainian president Petro Poroshenko called her, "a symbol of struggle for Ukraine".