Ukrainian Nearly Killed by Missile Strike While Recording Message in Terrifying Video
A video posted on social media captured the moment a Ukrainian man was almost killed by a missile strike while recording a message.
"We used up all the donations, bought basic materials and provisions, took them to the shelters, now wrapping up to leave," the man says in the video, seconds before he is forced to run for cover.
The clip has amassed more than 50,000 views since it was posted on Twitter by Olexander Scherba, Ukraine's former ambassador to Austria, on Wednesday.
"Volunteer nearly killed while recording a video message," Scherba wrote alongside the clip.
It was not immediately clear where the footage was filmed. But it came as Russia reportedly escalated its attacks on urban areas as its invasion of Ukraine entered a seventh day.
On Wednesday, a 40-mile convoy of Russian tanks and other vehicles continued to advance on Kyiv, the capital, where the main TV tower was taken out in a Tuesday attack.
Russian forces are also attacking Kharkiv, Ukraine's second-largest city, with airstrikes that have killed at least 21 people, according to Ukrainian officials.
In Konotop, a city in northeastern Ukraine, Russian soldiers reportedly threatened to raze the city unless it surrendered.
They also targeted strategically important parts of Ukraine, including the port city of Mariupol in the south, where hundreds are feared dead.
The city's deputy mayor, Sergiy Orlov, told BBC News that one densely populated district was "nearly totally destroyed" following almost 15 hours of constant shelling.
"The Russian army is working through all their weapons here—artillery, multiple rocket launch systems, airplanes, tactical rockets," Orlov said. "They are trying to destroy the city."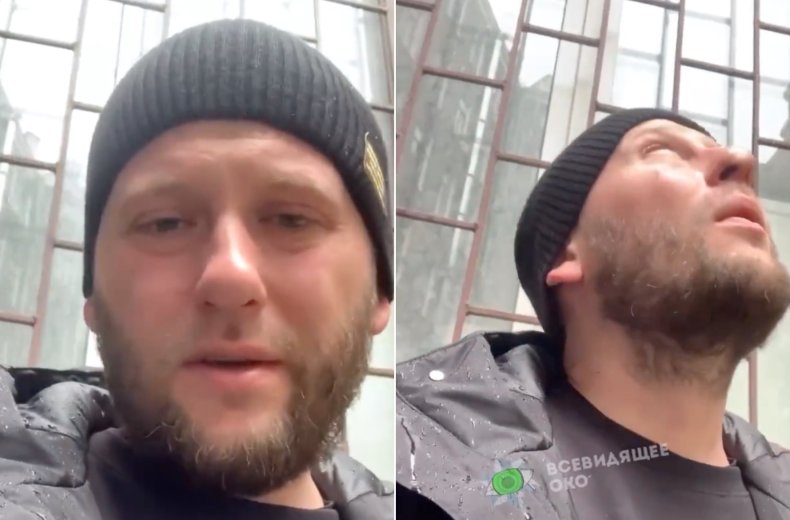 In a video posted Wednesday on Facebook, Ukrainian President Volodymyr Zelensky said Russian troops had been ordered to "erase our country" and praised Ukrainians as "a symbol of invincibility." His message came after Ukraine foiled an assassination plot targeting him, according to the head of Ukraine's National Security Council Oleksiy Danilov.
On Tuesday night, President Joe Biden devoted the first 12 minutes of his first State of the Union address to Ukraine, praising the courage of the country's people and condemning Russian President Vladimir Putin's assault.
"From President Zelensky to every Ukrainian, their fearlessness, their courage, their determination, literally inspires the world," Biden said. "Groups of citizens blocking tanks with their bodies. Everyone from students to retirees to teachers turned soldiers defending their homeland."
Update 3/02/22, 10:45 a.m. ET: This article has been updated with background information.