Ukrainian Official Who Switched Sides to Back Russia Assassinated: Report
Former Ukrainian lawmaker Alexei Kovalev, who supported Russia's invasion, was reportedly assassinated inside his home over the weekend.
Kovalev, who lives near the city of Kherson and previously served as a member of parliament, announced he was working with Russia in June, more than three months after Russian President Vladimir Putin launched the invasion of Ukraine on February 24.
Kovalev's body was found at his home in the town of Hola Prystan, located about eight miles southwest of Kherson, according to The Kyiv Post, an English-language Ukrainian newspaper. He was reportedly found with a gunshot wound to the head, and his wife also suffered a stab wound to the neck.
There have been several other assassinations in the Kherson region in recent weeks, as the two countries battle for control over the key city that was the first major Ukrainian town to fall to Russian forces at the start of the war. It is located near Crimea, which was annexed by Russia in 2014.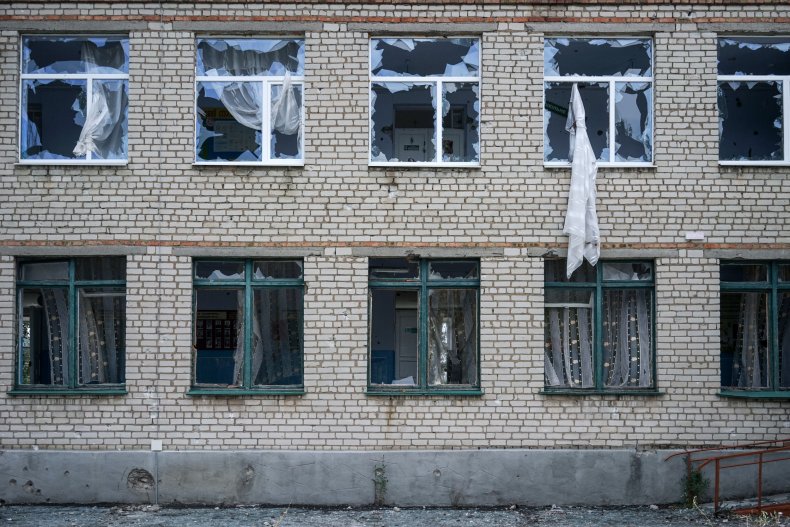 Details about who was responsible for Kovalev's death remained unknown Monday afternoon. His death was first reported by Russian media, according to Serhii Khlan, an adviser to the Kherson regional military administration.
"Russian propagandists confirm the death of people's deputy-traitor Alexei Kovalov," he wrote in a Facebook post. "It's all maximum predictable because this is the fate of traitors."
Ukrainian journalist Andrei Tsaplienko, who runs a Telegram channel with more than 200,000 subscribers, wrote: "The traitor, collaborator and former People's Deputy Alexei Kovalev was shot dead in his own house. The occupiers have begun intensive searches and document checks. Be careful, Ukrainians."
Kovalov had faced investigations from Ukraine about his support for Russia.
In April, Ukraine began investigating Kovalov and charged him with treason in July, according to The Kyiv Post. Ukrainian authorities were also investigating whether Kovalov, who was named Russia's deputy head of the government for the Kherson region in July, was involved in exporting Ukrainian grain and salt to Russia.
He also survived an assassination attempt on June 22, when his car was blown up in the Kherson area, according to the newspaper.
Vitaly Gur, the deputy mayor of Nova Kharkova, the second biggest city in the region, was also shot and killed at his home earlier in August, according to The Telegraph.
Newsweek reached out to Ukraine's defense ministry for comment.