Ukrainian Orthodox Church Wants Independence From Russian Church Amid Regional Conflict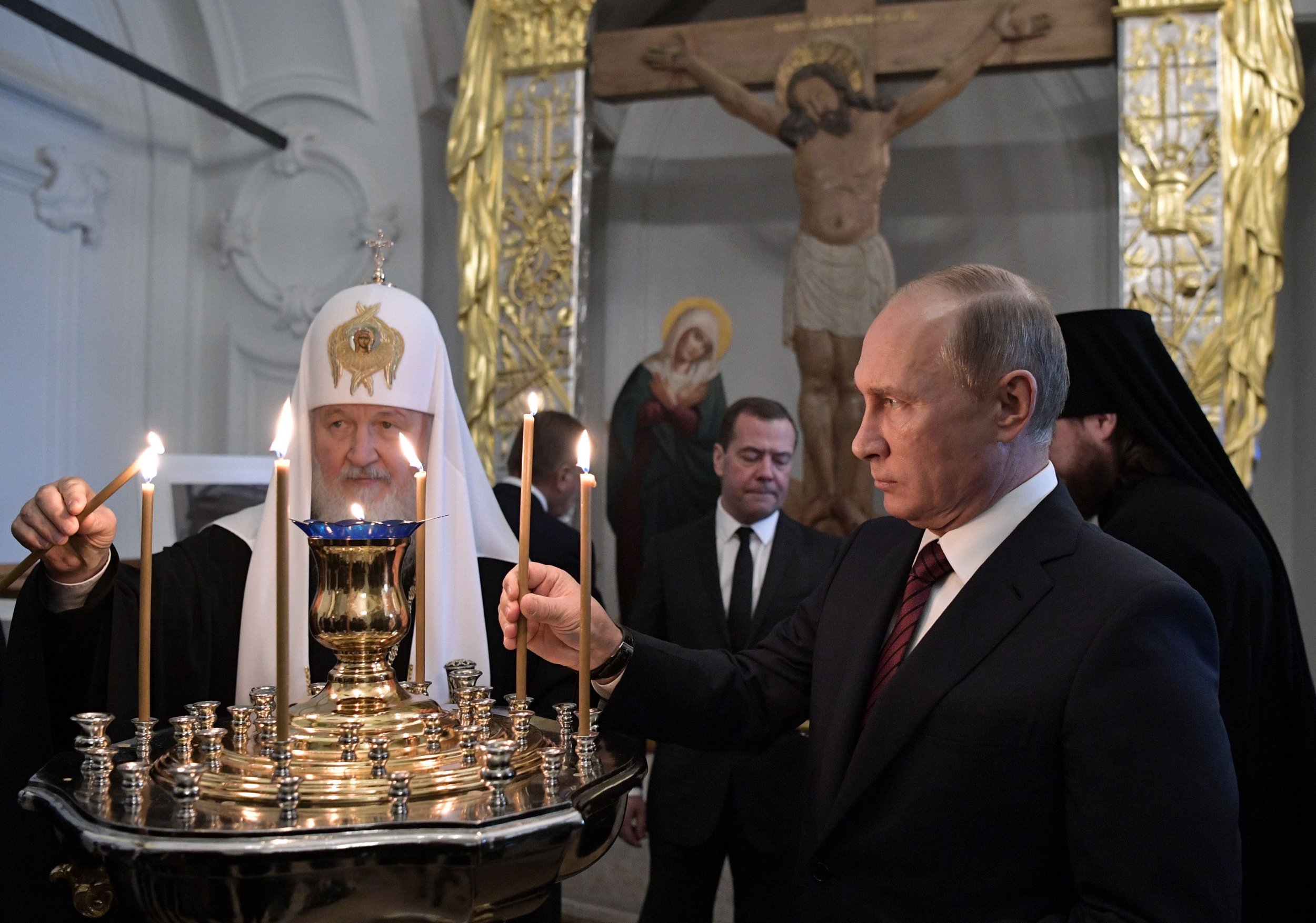 Top Orthodox Christian leaders met in Istanbul on Friday to discuss a separation of the Ukrainian Orthodox Church from the Russian Orthodox Church.
Ecumenical Patriarch Bartholomew I, who is viewed as the leader of the Orthodox Church, met with Patriarch Kirill of Moscow to discuss the move, which would dramatically reduce the influence of the Russian Orthodox Church in Ukraine.
"Today, the Ecumenical Patriarch repeated in person, in this meeting of the two primates, that the decision of the Ecumenical Patriarchate is reached and we are not going backwards. So we are following this decision, we are implementing the decision," Metropolitan Emmanuel of France, a member of the committee that is working on Ukraine's request told the Associated Press.
"We have not reached the end of the procedure," he said. "The Tomos, which is the decision that is issued, is at the last stage of this implementation. But we have still some work to do and this is what the Ecumenical Patriarchate is coordinating," he said.
The Ukrainian parliament joined Orthodox believers in making a request to Patriarch Bartholomew in April of this year, leaving many church and government officials optimistic that the request will be completed. The move, however, could also hurt Russia's geopolitical ambitions.
"This would significantly impact their status within the global Orthodoxy. Also, geopolitically, it is clear that the Russian government makes use of the 'religion' to advance Russian geopolitical interests — this would be a serious defeat for that strategy," Aristotle Papanikolaou, a professor of theology and co-director of the Orthodox Christian Studies Center at Fordham University, told Deutsche Welle.
A third of the Russian Orthodox Church's 35,000 parishes are accounted for in Ukraine, and Russian religious leaders believe that if the decision goes through, it could result in the biggest religious break since the Orthodox and Catholic churches parted ways.
"This wrong step can only be compared to the division between East and West in 1054. If such a thing happens, Orthodox unity will be buried," Hilarion Alfeyev, a senior Moscow Patriarchate said, according to ABC.
The meeting comes on the same day that Alexander Zakharchenko, the leader of Russia-backed separatists, was killed by an explosion in a café in eastern Ukraine.
"We have reason to believe that the death of Zakharchenko may be the result of an internal criminal conflict among the rebels ... but we do not exclude that it was an attempt by Russian special services to remove this odious figure," Igor Guskov, the chief of staff of the Ukranian Security Service said in response to Russian and rebel officials who blamed the Ukrainian government for the attack, according to ABC.