Ukrainian Pilot Savchenko to Give Final Address to Russian Court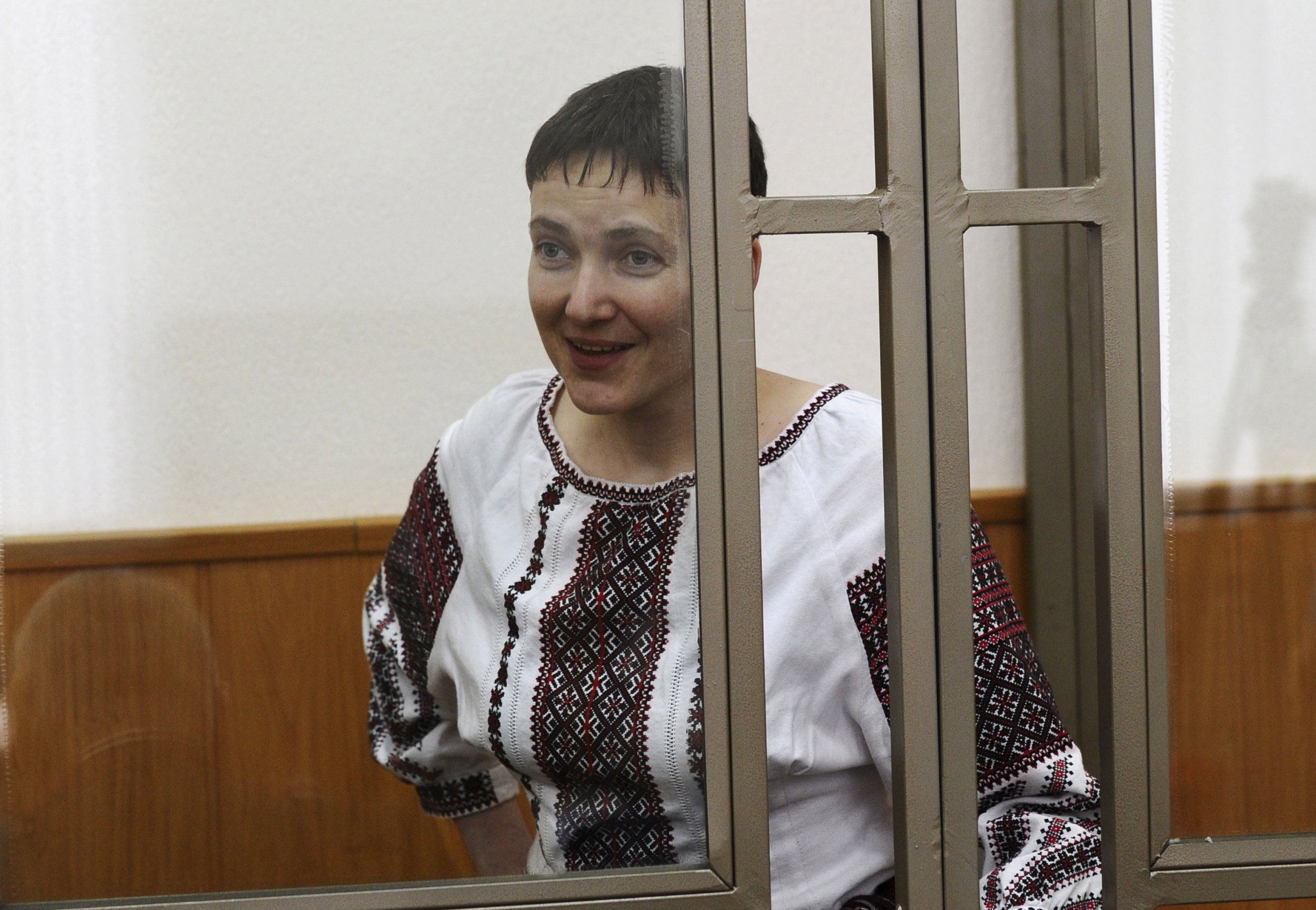 Ukrainian helicopter pilot Nadia Savchenko, who is accused of killing two Russian journalists, is due to make her final address to a court on Thursday, Russian independent business channel RBC reports.
Savchenko was detained in eastern Ukraine by Moscow-backed separatists in June 2014. She is accused of directing fire from hostilities in Ukraine towards Russian journalists out of "hatred for Russians" while fighting pro-Russian rebels as a member of a volunteer battalion, before being captured while trying to sneak into Russia, posing as a refugee.
Savchenko's defense lawyer has refuted this, explaining that the pilot was captured by rebels long before the journalists died and illegally abducted to Russia. Since, she has become a symbol of Ukraine's opposition to pro-Russian fighters at home and her image frequently adorns banners in the Ukrainian parliament.
The prosecution has said Savchenko's guilt has been proven "beyond doubt" and is seeking a 23-year prison sentence and a fine of 100,000 roubles ($1,350).
During the five-month trial, Ukraine captured two Russian paratroopers fighting in eastern Ukraine, which fueled media speculation that a deal could see them exchanged for Savchenko. It is unclear if this proposal was discussed by Kiev and Russia in earnest.
However, Savchenko alluded to this in court on Tuesday when, as Ukrainian news channel TSN reported, she told the court she refused an exchange of "two guilty GRU soldiers for an innocent one."
Her final address is expected to be political and it is unclear if she will address the court in Russian or Ukrainian as she has previously sometimes opted to speak in Russian so as not to waste time with a translator.