Ukrainian Pilot Savchenko Returns Home After Putin Pardon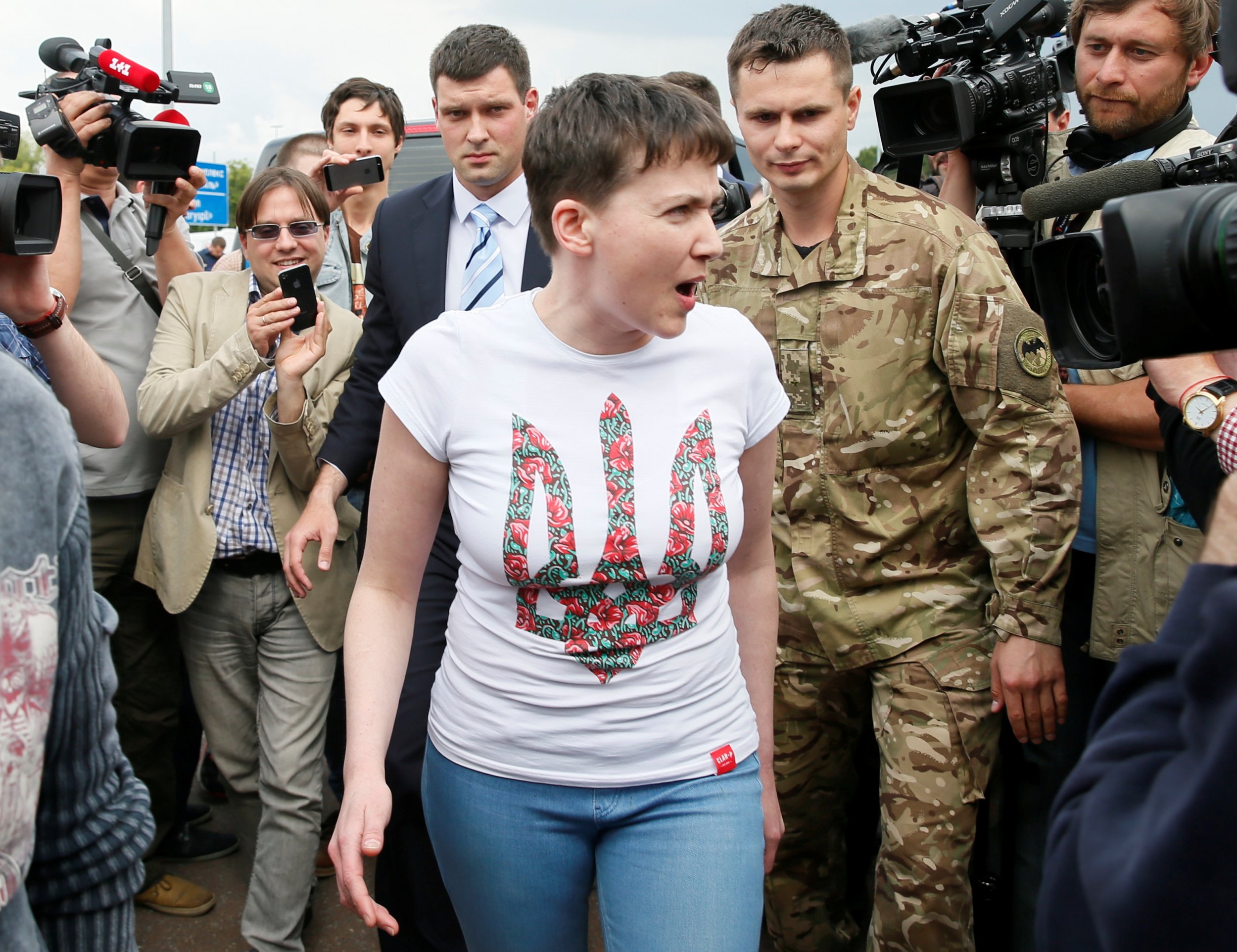 Updated | Ukrainian pilot Nadiya Savchenko has arrived in Kiev on Wednesday, returning home after spending almost two years at the mercy of pro-Russian separatists and Russian authorities, Ukraine's President Petro Poroshenko announced.
Local media issued separate reports on Wednesday morning, citing sources privy to information from the ongoing talks between Kiev and Moscow about Savchenko, announcing her likely return before the end of the day. Savchenko's mother and sister told state news agency Ukrinform that they will be waiting at Kiev's Borispol airport on Wednesday but stopped short of saying they have official confirmation Savchenko will be there.
Ukrainian news site Ukrainskaya Pravda reported that Ukrainian President Petro Poroshenko's convoy arrived at Borispol airport in Kiev and journalists have not been permitted near the convoy or runway. Shortly after, Poroshenko confirmed on his Twitter account that the plane carrying Savchenko had landed safely as did the presidential administration's official account.
Savchenko has become a symbol of Ukraine's conflict with Russian-backed forces in its eastern regions, after she was captured, accused and convicted by a Russian court earlier this year of being complicit in the killing of Russian journalists, who died in Ukraine in 2014. She is officially held in a prison in Russia's Rostov region.
Meanwhile two Russian soldiers, captured in eastern Ukraine last year, landed in Moscow's Vnukovo airport, Russian state news agency RIA Novosti reported, citing Kremlin spokesman Dmitry Peskov. Peskov added that Putin had pardoned Savchenko in what now appears is a prisoner swap.
Putin told RIA that his decision was motivated by "humanism" and was made in the hope that order will soon return to eastern Ukraine.
Savchenko's defence had a considerably different version of events to the prosecution in the lead up to her arrest by Russian authorities, seen by many as indicative of the fundamental difference between Russia and Ukraine's take on the conflict. Savchenko's lawyer denied she could have had anything to do with the journalist's deaths, as she had been captured by pro-Russian separatists on Ukrainian territory months prior. She was then smuggled into Russia by the separatists and handed to Russian authorities, who would sentence her under Russian law.
According to the prosecution, Savchenko was the one who directed fire towards Russian journalists in Ukraine and then tried to illegally cross into Russia, posing as a refugee. Russian authorities, who deny formally supporting separatists in Ukraine, say this is how they arrested Savchenko.
After Savchenko was found guilty in March, Ukrainian protesters attacked the Russian embassy in Kiev and consulates in other cities. Savchenko is a member of Ukrainian parliament.
This story has been updated to reflect the confirmation of prisoner arrivals and the comments of Poroshenko and Peskov.