Ukraine President Volodymyr Zelensky on Wednesday said he thought that only President Donald Trump's side of their conversation would be published after the White House released a transcript of a July phone call between the two world leaders.
The Trump administration released the transcript on Wednesday, one day after House Speaker Nancy Pelosi announced a formal impeachment inquiry into Trump, accusing the president of seeking assistance from a foreign leader to investigate a political rival.
The call summary revealed that Trump had urged Zelensky to investigate the son of his 2020 rival former Vice President Joe Biden. The U.S. president also offered his own administration's Attorney General to assist in the probe.
"I personally think that sometimes such calls between presidents of independent countries should not be published," Zelensky told Ukrainian media in a briefing in New York, according to Reuters. "I just thought that they would publish their part."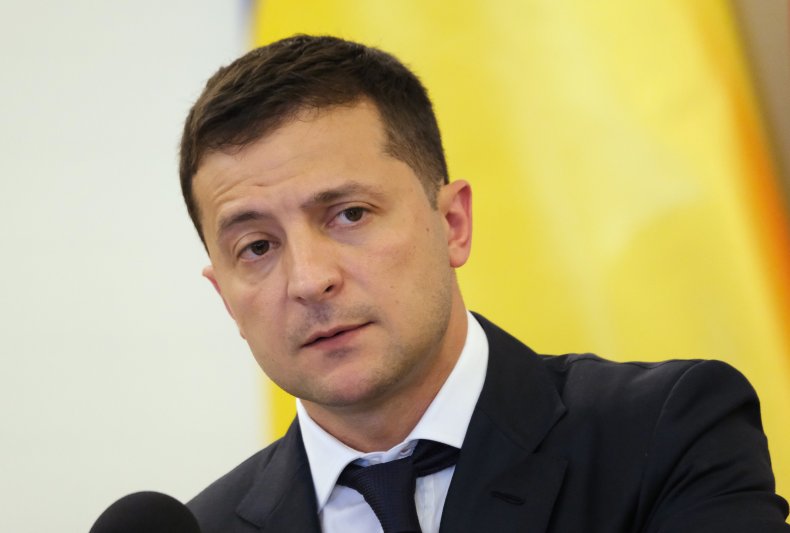 According to the summary, Trump said to Zelensky: "There's a lot of talk about Biden's son, that Biden stopped the prosecution and a lot of people want to find out about that. So whatever you can do with the Attorney General would be great. Biden went around bragging that he stopped the prosecution so if you can look into it... It sounds horrible to me."
"I thought we had won, I thought it was over... No push, no pressure, no nothing, it's all a hoax," Trump told reporters from the Intercontinental Hotel in New York City on Wednesday during his first press conference following the announcement of the official impeachment inquiry. The president used his familiar rhetoric when referring to the proceedings as a "witch hunt" and "lie."
Trump also urged reporters and lawmakers in Congress to ask for a transcript of a different conversation that he had with the Ukrainian leader and two conversations that Vice President Mike Pence had with Zelensky. "You can have it anytime you need it," he said.
During a meeting with Zelensky at the United Nations earlier this morning, Trump told reporters that their phone chat was above board, while the Ukrainian leader asserted that he felt no pressure from the U.S. leader to probe Biden and his family. "I'm sorry, but I don't want to be involved to democratic open elections. Elections of USA," he added.
After some lawmakers in Congress read the whistleblower complaint today, Republican senator Ben Sasse said the document contained "lots that's very troubling," and urged his GOP colleagues "not be rushing" to "say there's nothing there."