Ukrainian President Volodymyr Zelenskiy Says Ceasefire With Russia Could Come Before Year's End
At the Paris meeting of world leaders known as the Normandy 4, Russian President Vladimir Putin met with Ukrainian President Volodymyr Zelenzkiy to discuss the conflict in Ukraine, with Zelenskiy saying a ceasefire could occur by the end of the year. Also involved in today's meetings were German Chancellor Angela Merkel and French President Emmanuel Macron.
"A ceasefire has been announced 20 times," Zelenskiy said at a press conference after the meeting, "and each time the ceasefire has been breached. But I am convinced that we will see a ceasefire by the end of this year."
Putin agreed with Zelenskiy, saying there had been a "thaw" in relations between Russia and Ukraine.
"We have had progress on most things," Putin said. "I said earlier that Russia would do all that it can to solve the conflict and bring it to a close. But, can I say once again, we need direct dialogue to really solve conflict. That's the only way that can be done."
Also discussed at today's meeting were the freeing of all prisoners of war between Russia and Ukraine, with a decision made to fully review the list of captives and give full access to the Red Cross. All parties involved also support the development of removing landmines from the territory. However, no decision was made on securing the border between Russia and Ukraine.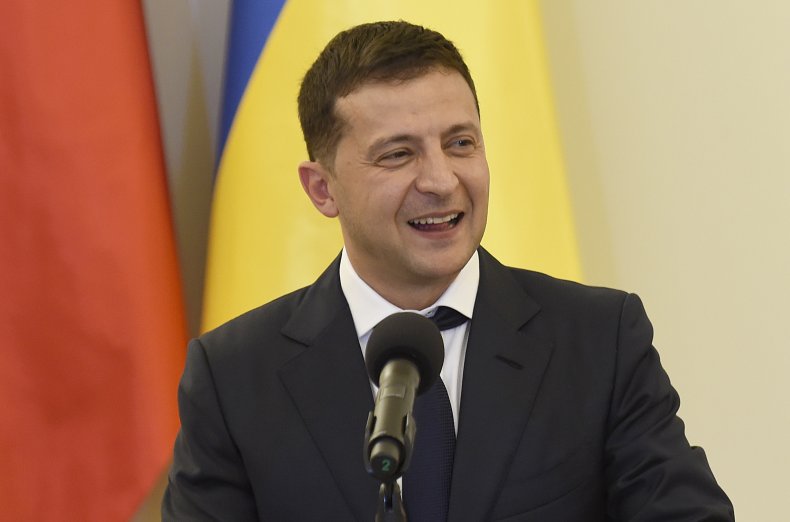 "We have seen results," Zelenskiy said. "I would have wanted to see more. It's not a frozen situation."
Another meeting has been tentatively scheduled to occur in four months.
Today marks the first time Zelenskiy and Putin have spoken face to face since October 2016. Recent conflict between the two countries began in 2014 when Moscow annexed Crimea from Ukraine. Pro-Russia separatists still engage in armed skirmishes with pro-Ukraine forces, with the United Nations saying approximately 13,000 have been killed since the war began five years ago.
"Ukraine's goal is to become free and to restore unity and Putin's goal is to destroy our liberty and sovereignty," said businessman Mykhailo Onipchenko in an interview with The Washington Post. "And Zelenskiy doesn't understand that it will be like a sheep negotiating with the wolf."
Both Zelenskiy and Putin have figured prominently in the impeachment proceedings against President Donald Trump. Trump allegedly asked Zelenskiy to investigate his political rival, former vice president Joe Biden, in exchange for military and financial aid. Ukraine has also been accused of meddling in the 2016 presidential election.
Russia has also been accused by the U.S. with election interference, allegedly using social media to influence the outcome of the 2016 presidential race.