Ukrainian Separatists Shoot Down Two Fighter Jets, Ukraine Says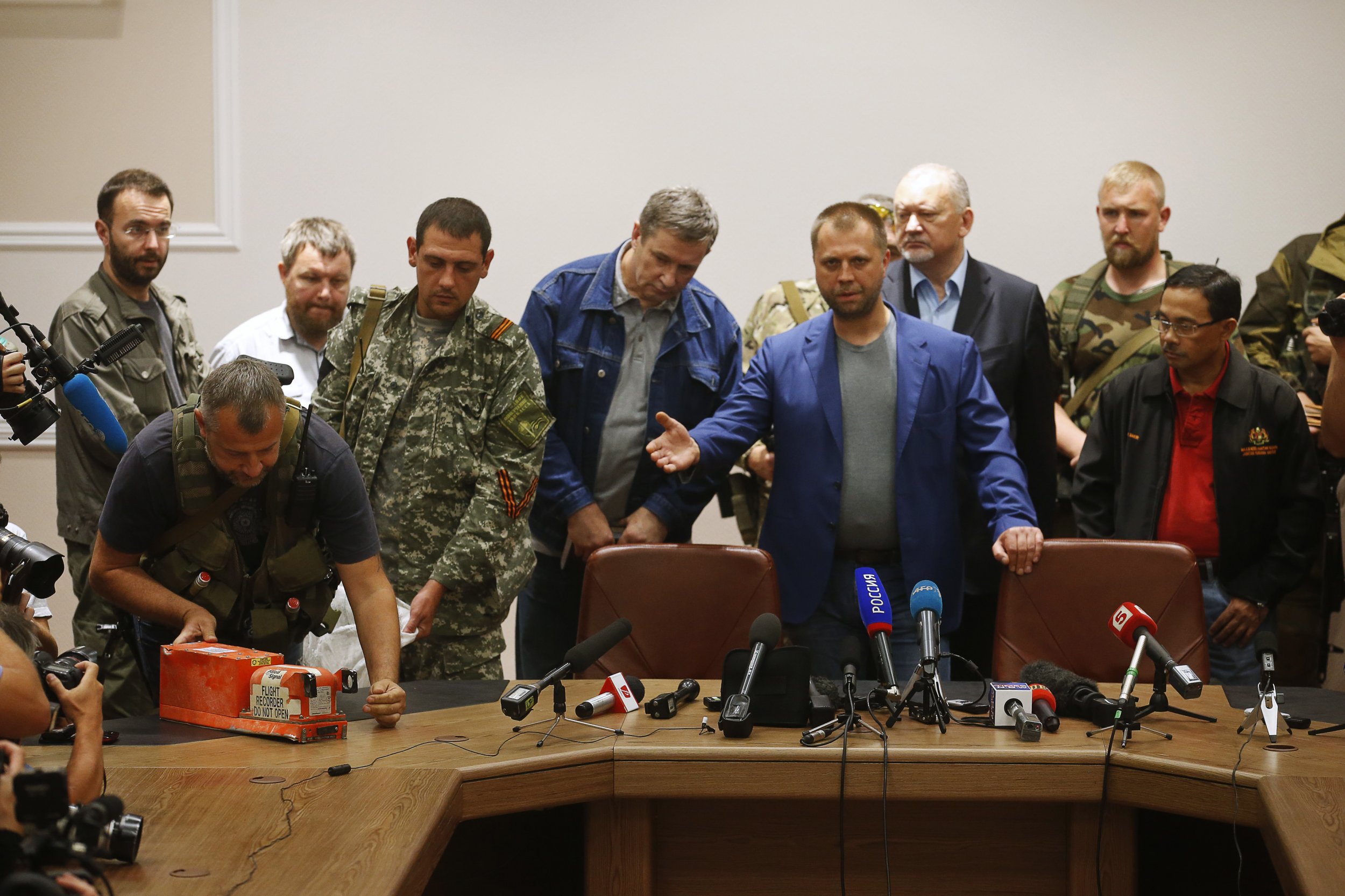 Two Ukrainian fighter jets were shot down by pro-Russia rebels today, a Ukrainian military spokesman told Reuters. The planes came down near Savur Mogila, a burial mound in Ukraine's Shakhtars'k region, which is not far from the crash site of the Malaysia Airlines flight MH17 that killed 298 people on board last week.
The planes were Sukhoi-25 Ukrainian fighter jets, according to Agence France-Presse. Each plane is believed to have been carrying up to two crew members, Ukrainian defence ministry spokesman Oleksiy Dmitrashkovsky said.
Igor Strelkov, the head of rebel ranks in Donetsk, in eastern Ukraine, said that separatists had shot down one plane, but that the pilot had ejected, Reuters reports. He declined to give any more details.
Many of the bodies recovered from the crash site of Malaysia Airlines flight MH17 were flown back to the Netherlands today as the country holds an official day of mourning.