Ukrainian Troops Record Message for Zelensky After Reaching Russian Border
With the Ukrainian counteroffensive near Kharkiv appearing to have pushed enemy troops back to the border with Russia, a group of Ukrainian soldiers has recorded a celebratory message for President Volodymyr Zelensky.
The 227th Battalion of the 127th Brigade claimed to have reached the border with Russia on Sunday, where they purportedly filmed a message for Ukraine's leader.
"Mr. President, Commander in Chief of the Armed Forces of Ukraine," says one of the soldiers in a group of nine on screen.
"Reporting: today, May 15, the 227th battalion of the 127th brigade of the Territorial Defense of Ukraine reached the boundary, actually the border, the separation line with the Russian Federation, the occupying country."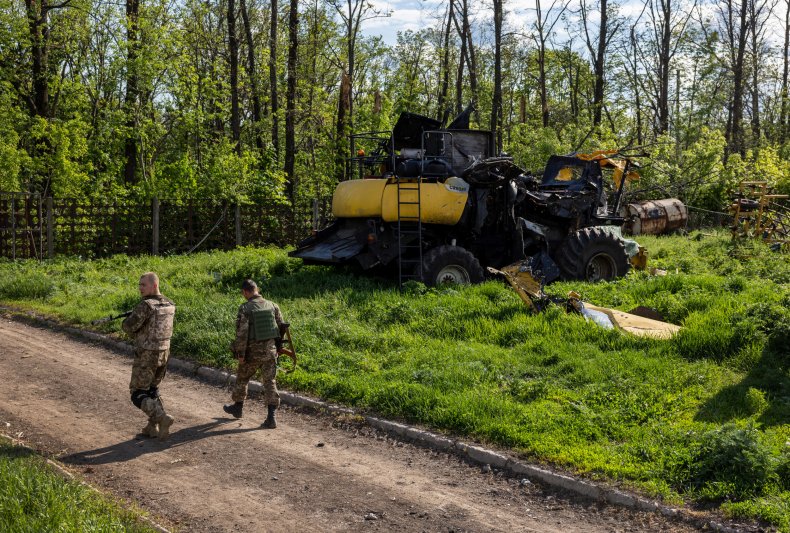 "We've made it, Mr. President, we are here," the commander adds.
Ukraine's armed forces have not yet confirmed the battalion's claim but Kharkiv regional governor Oleg Sinegubov did say that troops defending Kharkiv have reached the state border with Russia, according to Reuters on Monday.
Ukrainian online publication Strana wrote that Sinegubov could not name the specific battalions who have reached the border to avoid endangering troops during an active military operation.
Reports that the Ukrainian counterattack near Kharkiv has managed to push Russian troops back to the border between the two countries started emerging last week, although they have not been officially confirmed by either Ukraine's Armed Forces or Russian authorities.
On May 12, the British Ministry of Defence reported that Ukrainian forces had recaptured several towns and villages towards the Russian border, while Russia was forced to withdraw units from the Kharkiv region to "reorganize and replenish its forces following heavy losses."
Claims that Ukrainian troops are nearing the border with Russia, although unverified, have been supported by Russian sources too, with news agency Readovka writing on May 10 that Ukrainian troops were "not far" from the village of Vovchansk, less than 7 miles from the border. The same claims were not confirmed by the Russian government.
Ukrainian troops claim to have liberated a number of villages and towns in the heart of the Kharkiv region in the past few weeks, but the country's authorities are cautious to announce a definite success in the area.
"There has been relative silence in Kharkiv for several days now, but this does not mean that the city is completely safe. The threats of shelling by the occupiers remain," wrote Sinegubov on his Telegram channel in the morning of May 15.
The fierce battle around Kharkiv since the beginning of the Russian invasion has left the area in ruins—and intense fighting continues in the area surrounding the Russian-occupied city of Izyum.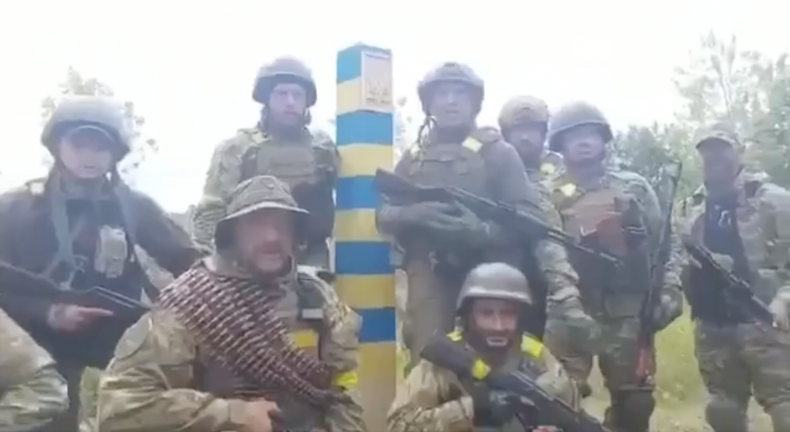 Update, 5/16/22 7:10 a.m. EDT. This article was updated to include the original clip of the Ukrainian soldiers.