A Ukrainian woman has told media sources how Russian soldiers shot her husband dead before repeatedly raping her as her young son sobbed.
"I heard a single shot, the sounds of the gate opening and then the sound of footsteps in the house," the 33-year-old woman, who remained anonymous but used the pseudonym Natalya, told The Times newspaper.
"I cried out, where is my husband, then I looked outside and I saw him on the ground by the gate. This younger guy pulled gun to my head and said: 'I shot your husband because he's a Nazi.'"
Natalya told her 4-year-old son to hide in a boiler room, where they had been sheltering from the shelling, in their home in a small hamlet near Shevchenkove village in the Brovary district, outside Kyiv.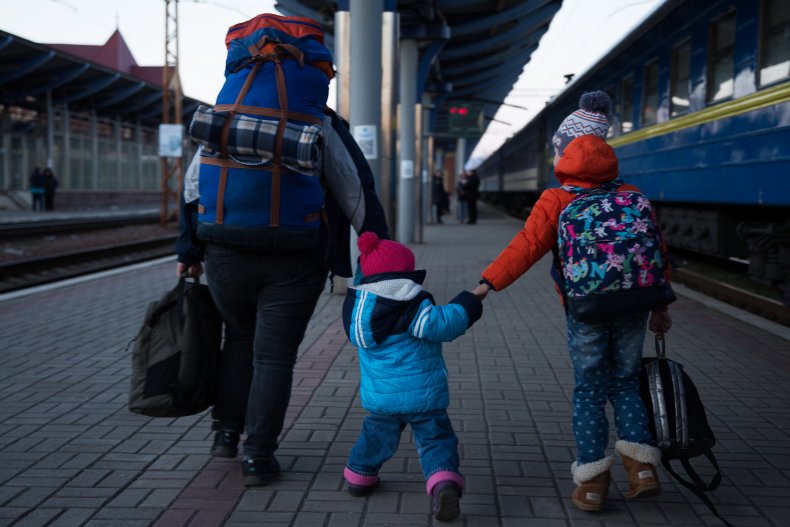 The men repeatedly raped her over the course of several hours on March 9, while her young son cried in the boiler room.
"He said 'you'd better shut up or I'll get your child and show him his mother's brains spread around the house'," she recalled to the newspaper.
"He told me to take my clothes off. Then they both raped me one after the other. They didn't care that my son was in the boiler room crying. They told me to go shut him up and come back. All the time they held the gun by my head and taunted me, saying 'how do you think she sucks it? Shall we kill her or keep her alive?'"
Multiple reports of rape have emerged since Russia launched a full-scale invasion of Ukraine on February 24, but Natalya's allegations are the first to be officially investigated by Ukraine's prosecutor general.
"Kyiv prosecutors have identified a Russian serviceman who killed an unarmed man and repeatedly raped his wife," Prosecutor General Iryna Venediktova said in a statement last week.
"This villain broke into a private house and shot the owner. After that, the drunken occupier and his colleague repeatedly raped the wife of the killed civilian, threatening her with violence and weapons. He even threatened her young child, who was with the victim."
Earlier this month, Ukraine's Foreign Minister Dmytro Kuleba accused Russian soldiers of raping women in Ukraine and vowed to seek justice through the International Criminal Court.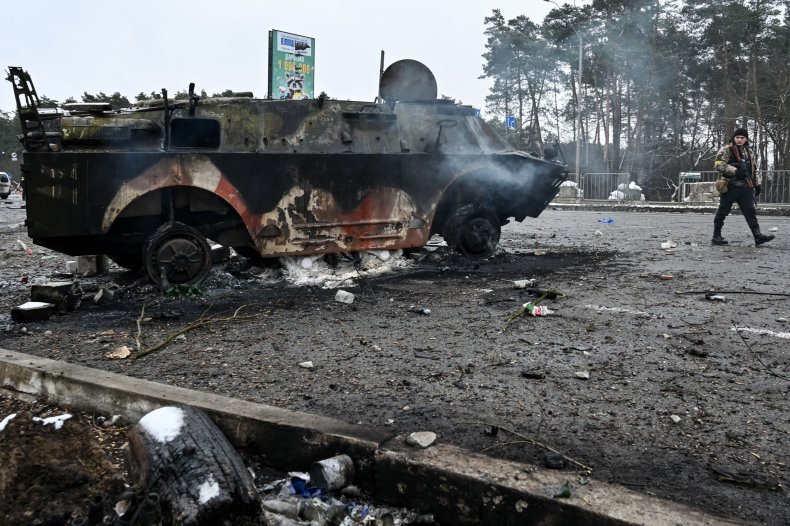 Natalya said after the soldiers fell asleep, she took her son and fled, going past her husband's body in the yard where he was killed.
"While I was opening the gate my son was standing next to his father's body but it was dark and he did not understand it was his father," she said. "He said 'will we get shot the same as this man here?'"
She said she has yet to tell her son that his father is dead.
They went to a town outside Ternopil, in western Ukraine, where her husband's sister urged her to report her rape and his killing to authorities.
Russian authorities did not immediately respond to Newsweek's requests for comment.
Update 3/29/22, 7:15 a.m. ET: This article has been updated to add a picture.