Cameron Leaves Northern Ireland Without Deal to End Deadlock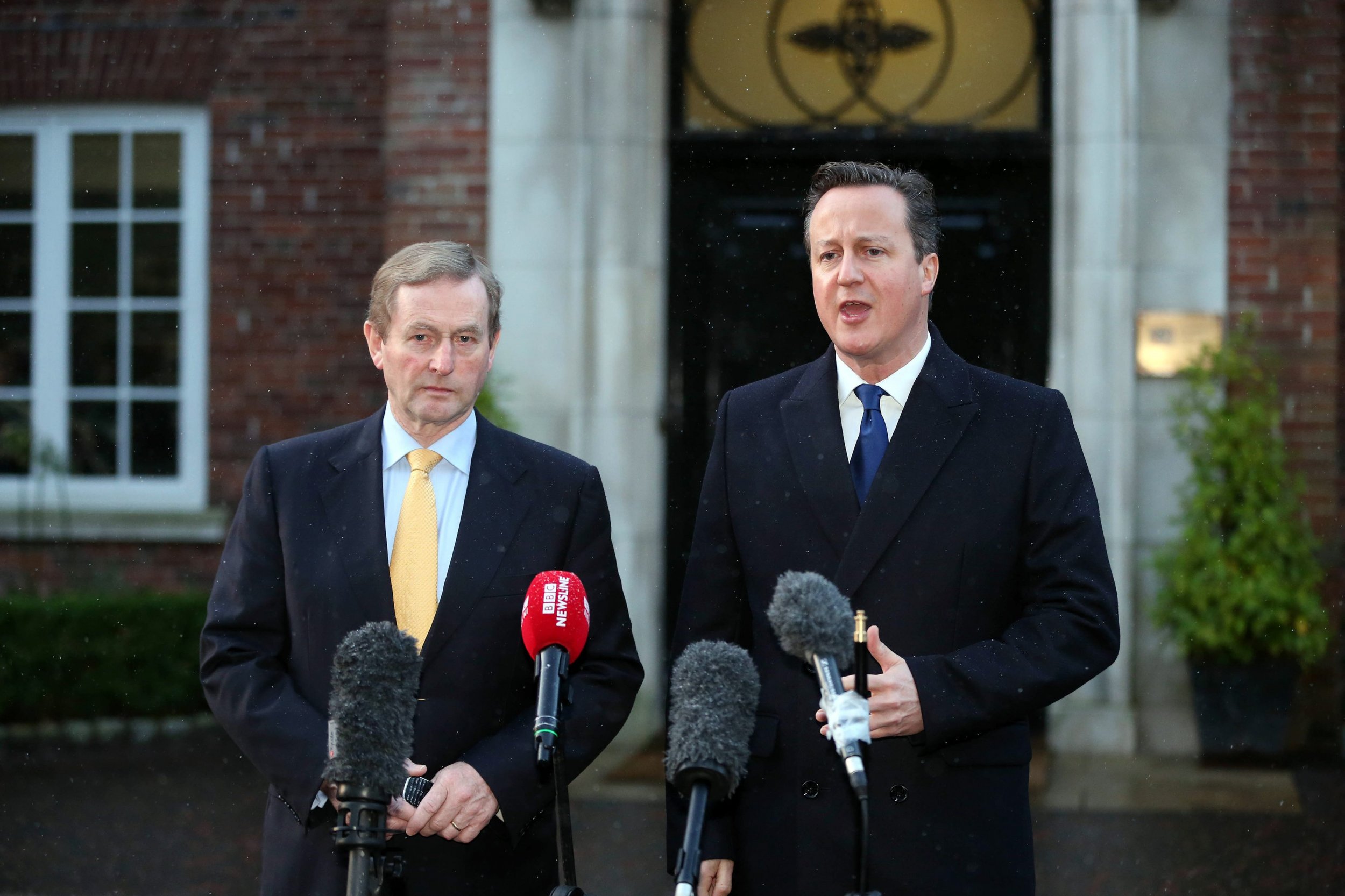 British Prime Minister David Cameron left Northern Ireland on Friday without a deal he hoped would end months of political deadlock over financial and cultural disputes in the province.
The nationalist Sinn Fein party branded efforts by Britain and Ireland to help negotiate an accord as "amateurish".
Britain called all-party talks nine weeks ago aimed at breaking an impasse over budget cuts among Belfast's power-sharing government and settling other divisive issues like parading and the flying of flags.
After flying in to join the talks along with Irish Prime Minister Enda Kenny on Thursday, Cameron said he hoped to conclude them this week but left after 10 hours of discussions admitting it had not been possible to reach an agreement.
"A deal is possible. The real work needs to be done to make sure the budget of the Northern Executive is sustainable and works, so intensive work needs to be done by the parties on that issue," Cameron told reporters.
"I'm confident in the period ahead that more progress can be made."
Kenny said he was also hopeful a deal could be reached, but Sinn Fein President Gerry Adams took to Twitter to criticize the governments' contribution, saying: "2 Govts exiting after most amateurish ham fisted episode I have ever been involved in."
The standoff is one of the worst political disputes in Northern Ireland since the 1998 Good Friday Agreement that ended years of sectarian violence between mainly Roman Catholic nationalists and primarily Protestant pro-British unionists.
Britain raised the stakes last week by pledging to devolve corporation tax setting powers to Northern Ireland if it could resolve the row, offering it the chance to match the low 12.5 percent rate across the border in Ireland.
Northern Ireland currently shares mainland Britain's rate of 21 percent.
Cameron said the deal he proposed would have offered the province "financial fire power" amounting to almost 1 billion pounds ($1.6 billion) in spending over the coming years.
Northern Ireland First Minister Peter Robinson, whose Democratic Unionist Party (DUP) shares power with Sinn Fein, said the parties needed to reach a deal before Christmas as they would be less likely to make the necessary compromise afterwards with elections to the British parliament expected by May.
He said if the parties could reach an agreement on welfare reform, the major budgetary sticking point, they could then go back to Cameron seeking a better deal.
"I didn't think it was adequate. If he wants to bribe us, to bribe us with our own money comes a bit short of what is required," Robinson said.