UK's Cameron Rejects Charge He's Become Lame Duck by Nixing Third Term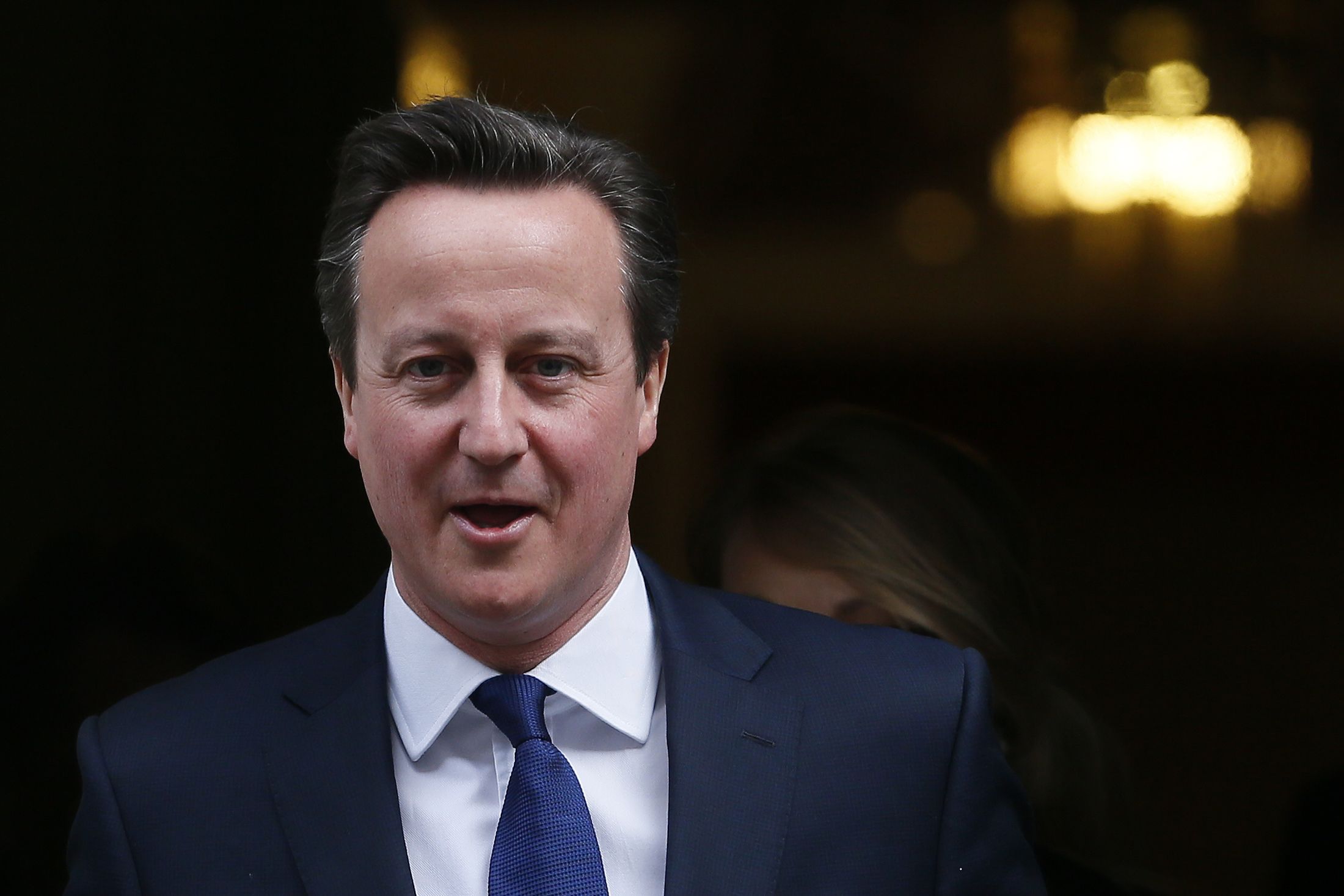 British Prime Minister David Cameron denied he had become a lame duck leader during his final debate in parliament before a tight national election as he sought to leverage his economic record to give his party an elusive lead in stagnant opinion polls.
Contesting the closest and most unpredictable British election since the 1970s, Cameron's Conservative Party is neck-and-neck in opinion polls with the opposition Labour Party with neither on course to win an outright majority.
In febrile scenes, Cameron and Labour leader Ed Miliband used the opportunity to rehearse their attack lines before the May 7 election to cheers and jeers, with Miliband quipping that Cameron's surprise decision to rule out a third term meant he had announced his retirement.
Cameron's remarks about his future, in which he named three possible successors and said he wouldn't seek another term if re-elected in May, are widely seen to have backfired, sparking a media frenzy about his successor and talk of him becoming a lame duck leader.
"Would the prime minister agree with me that it is entirely fair now to refer to him as lame duck?,"Labour lawmaker Stephen Pound asked Cameron.
Cameron tried to turn the question around to focus on what he said would be the appalling prospect of Labour doing a post-election deal to govern Britain with Scottish nationalist politician Alex Salmond and his party.
"I'll tell him what is a lame duck, and that is trying to get into Downing Street on the back of Alex Salmond's coat tails," said Cameron. "Never mind talk of ducks, I am looking at Alex Salmond's poodle," he said, gesturing to Miliband.