UK's Labour to Spend '£50bn More a Year' Than Conservatives by 2020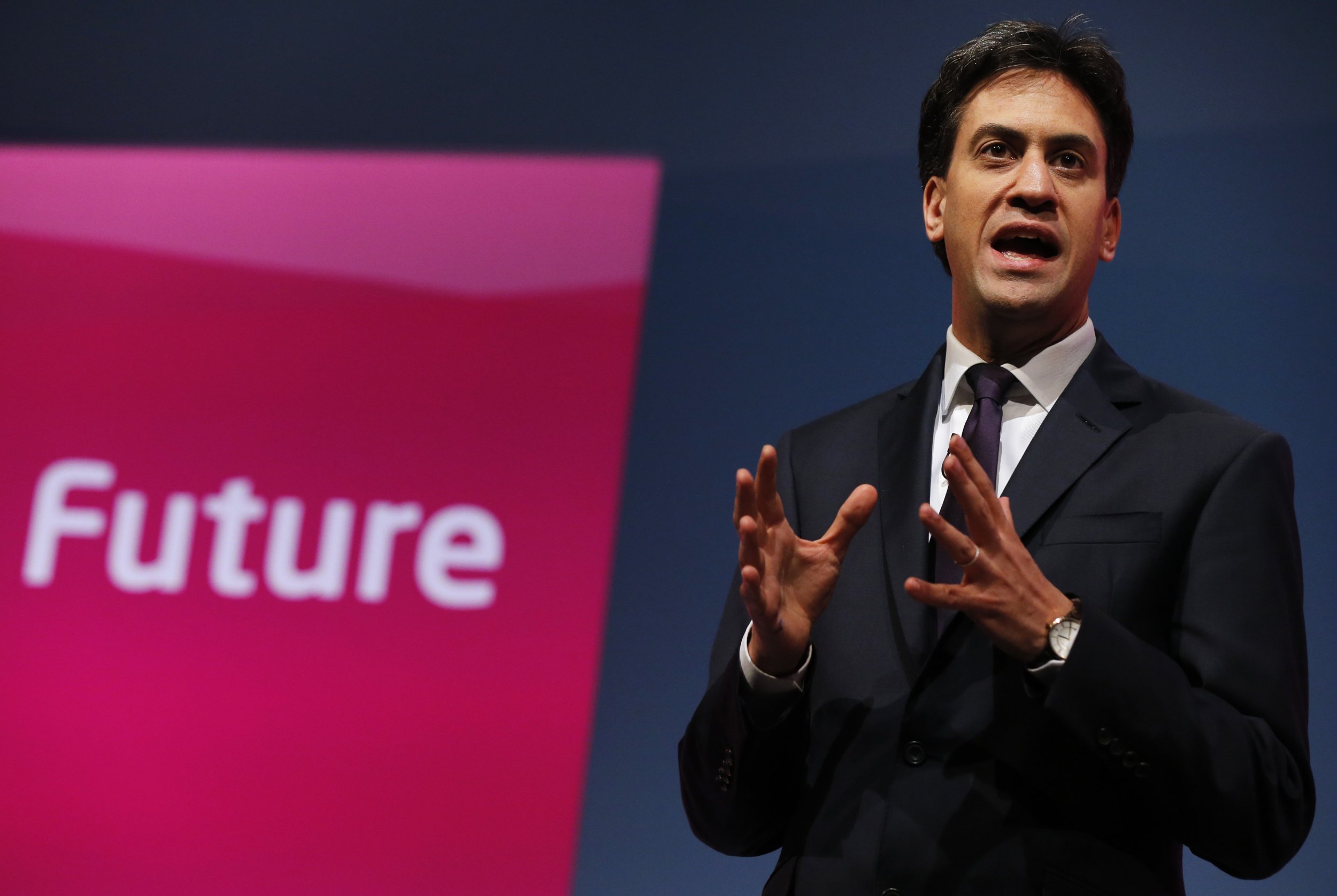 Labour could be spending £50 billion more per year than the Conservatives by 2020, based on their current spending plans, according to the Institute for Fiscal Studies (IFS), a UK-based thinktank.
As Labour leader Ed Miliband laid out his party's plans to reduce the deficit, should they win the 2015 election in a speech on Thursday, Carl Emmerson, deputy director of the IFS, explained that this huge difference in planned spending between the parties could only come from Labour borrowing more. He also pointed out that the party had planned to balance the budget of current spending but not all spending meaning that additional investment would not be counted.
"Perhaps the biggest thing is Mr Miliband reconfirming what Labour had previously said, that they want to balance the deficit on day-to-day spending," Emmerson said.
"In other words, allow borrowing to be carried out for investment purposes, but not for day-to-day purposes by government. That would require some cuts in the next parliament but nowhere near as much as what the Conservatives' aspiration to eliminate the whole budget deficit would imply."
Speaking on the BBC's World at One, the director went on to explain how he calculated this huge spending figure for Labour: "There's two things that give Labour potentially a lot of wriggle room. Firstly, Mr Osborne is aiming for a £23bn overall budget surplus. So, if you only want to balance that, that gives you £23bn to play with. In addition, Mr Miliband has said that the Labour government would be happy to borrow to invest."
"Investment spending at the end of the next parliament is planned to be £27bn. Which means in total the amount of wriggle room that Labour would have could be as much as £50bn in any one year. So you would get much, much less spending cuts potentially under a Labour government, but you would have much more borrowing, and therefore more government debt."
Miliband has been criticised in the past for his lack of clarity about Labour's spending plans. In September he was ridiculed after forgetting to mention his plans to tackle the deficit in his conference speech, which he delivered without notes. Labour has also been questioned about their inability to set a date by which they will have balanced the books, merely saying they'll do it 'as soon as possible'.
Even in his speech today the Labour leader pledged to cut the deficit but still refused to give "an arbitrary date" by which this would be done.