A hearing in the case of a UK chaplain reported to the government's terrorist watchdog after defending the rights of students to question new LGBT policies has been delayed until next year.
It was in May that Newsweek reported the Rev. Dr. Bernard Randall was suing Trent College in Derbyshire for discrimination, harassment, victimization and unfair dismissal.
Randall, 48, says he took the legal action after he was forced out of his job because he gave a sermon defending the rights of students to question the introduction of LGBT ideology and policies into the school's teaching material.
On Monday, a statement released through the UK evangelical advocacy group Christian Concern noted the decision was made by employment tribunal Judge Elizabeth Heap to delay proceedings because witness statements have yet to be presented by lawyers for Trent College.
According to the Christian Legal Centre (CLC), which is representing Dr. Randall, Judge Heap has cited Irwin Mitchell LLP, the firm representing Trent College, as having not exchanged the needed evidence seven months after they were due.
Now, the 12-day hearing, expected to begin two weeks ago, has been postponed until September of 2022.
As a consequence of the delay, after initially rejecting Randall's lawyers' application to have his claim for unfair dismissal included in the this month's hearing, the judge has now ruled all matters will be heard together.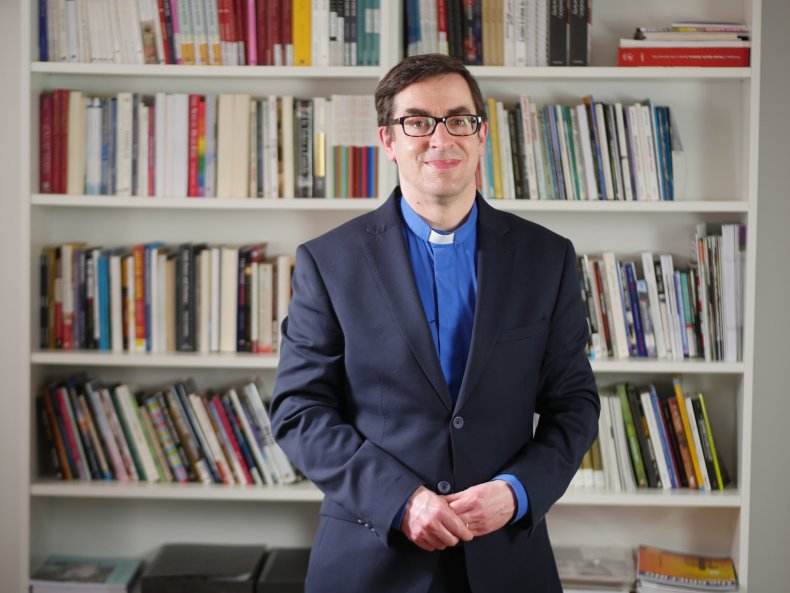 Andrea Williams, chief executive of the Christian Legal Centre, said, "It is often said, that justice delayed is justice denied. For over seven months Christian Legal Centre lawyers have been ready for this 12-day hearing, but the school and its lawyers has simply refused to comply with the tribunal's orders."
"No valid reason has been given for the delay or for the failure to properly engage," Williams continued. "That said, we are pleased that the Judge has seen through the delay tactics and ruled that Rev. Dr. Randall's full claim against Trent College must be heard altogether. Too much is at stake in this extraordinary and deeply disturbing case for Christian freedoms for it not to be."
Randall called it "hugely frustrating" that no one in the leadership of Trent College worked proactively with their lawyers to make sure the proper evidence was ready. He told Newsweek that over many months the response to he and his representation from Trent's legal team was non-existent.
"I don't know if they were hoping we would simply give up on the case, but this is too important an issue for that. Christians, and for that matter people of all faiths, need to know that they can discuss what they believe openly, and without fear of being driven from their jobs. The stifling effect of cancel culture on freedom of speech and freedom of religion has to be challenged," Randall said.
Specifically, Randall's lawsuit came after he raised concerns over the school's training and adoption of teaching material by Dr. Elly Barnes and her organization, Educate & Celebrate. The education charity aims to "embed gender, gender identity and sexual orientation into the fabric of your organization."
Trent College is a Protestant and evangelical Church of England school near Nottingham, England.
After Randall's June 2019 sermon, during which he said "we must respect one another no matter what, even people we disagree with," he was told his beliefs "were not relevant and had hurt some people's feelings and undermined the school's LGBT agenda." The action he is now pursuing against the school is under the Equality Act of 2010. Randall is ordained in the Church of England and a former chaplain of Christ's College, Cambridge.
Now, he said the delay to the court case leaves him in personal limbo.
"It will be very difficult to take my career forward until the slur on my name has been shown to be unfounded," said Randall. "To have to wait more than a year extra is hugely challenging. Meanwhile a significant cloud hangs over the school. I would have thought that they too would have been eager to have this case heard, so that everyone can learn whatever lessons are needed, and move on to a better place."
Newsweek reached out to both Trent College and the law firm of Irwin Mitchell LLP for comment but did not hear back from either prior to publishing.