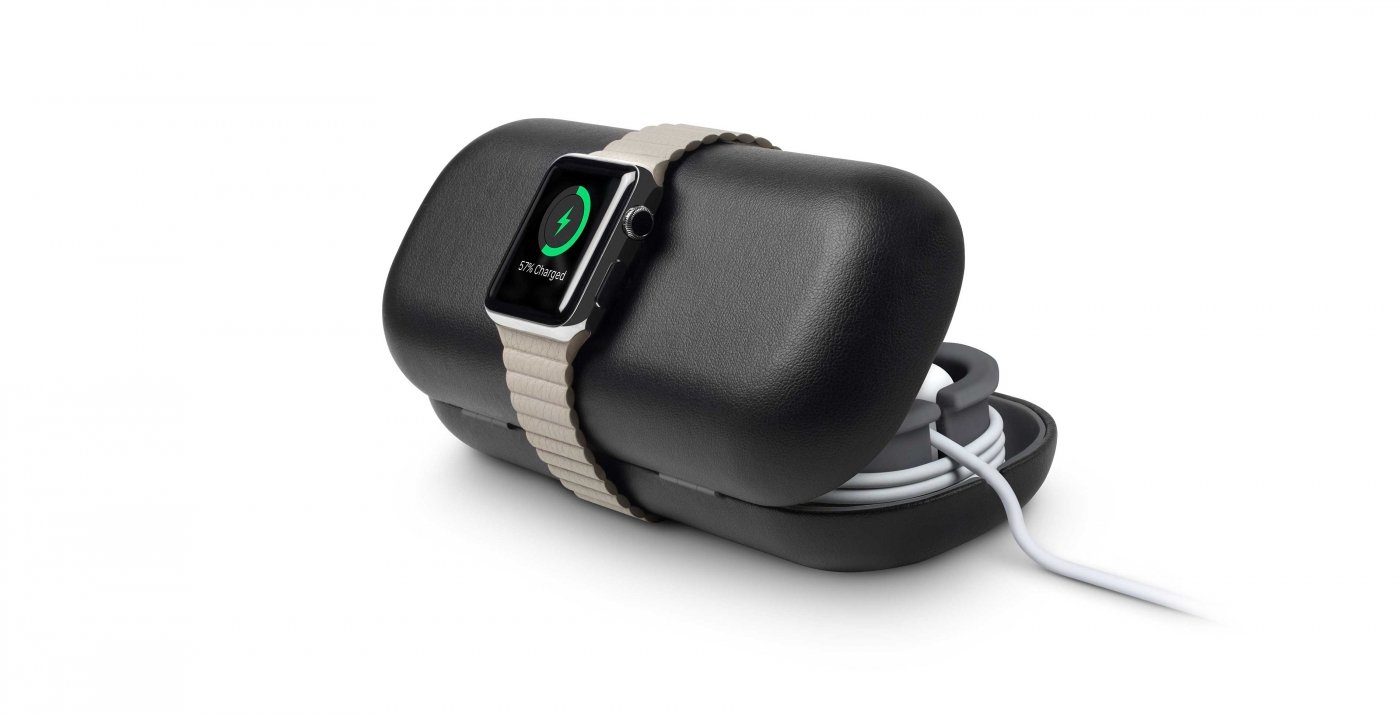 It could be argued that Apple's brand is as much about design as technology. It's not just about what the combination of software and electronics allow you to do, but how it looks and how you feel in the process. To a high degree, that's what makes smartwatches so cool. They fit so much into such a tiny, tidy package that you can wear on your wrist. With that same slick, purposeful and efficient thinking in mind, Twelve South's TimePorter is the ultimate Apple Watch accessory, cleverly combining a case, display stand and charging station all into one.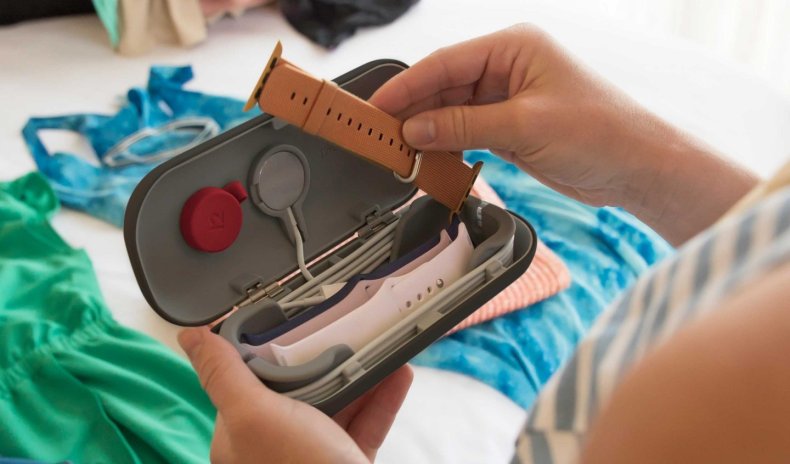 In Any Case
Although multifunctional, the case's primary purpose is holding stuff. So, yes, it's a great way to carry around an extra band or two, along with a U.S. or an international power adapter. But even more impressive is how the case wrangles the watch's lengthy 6-foot power cord, handily winding it around its built-in silicone spool several times.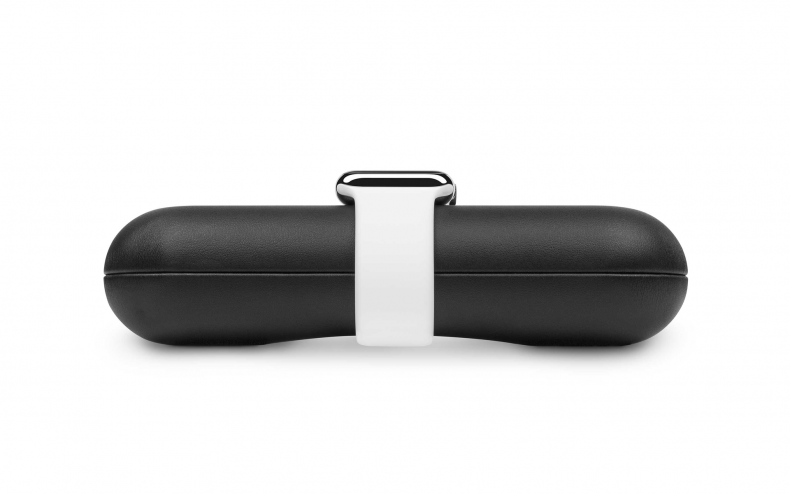 Taking the Stand
After inserting the magnetic charging disc into the integrated cutout inside the top of the case and sealing the silicone cap over it, you can drape your watch vertically or horizontally on the outside of the case—it even works with "closed loop" style bands. With your sleek digital timepiece held in place, you can then tilt the top of the case to whatever makes the best viewing angle. So the TimePorter works well as a bedside stand, whether sleeping in a hotel, Airbnb or tent. Wherever you bed down, you can wirelessly charge your watch with the assistance of a nearby outlet or a portable battery that you supply—or just keep it on display for the time and notifications.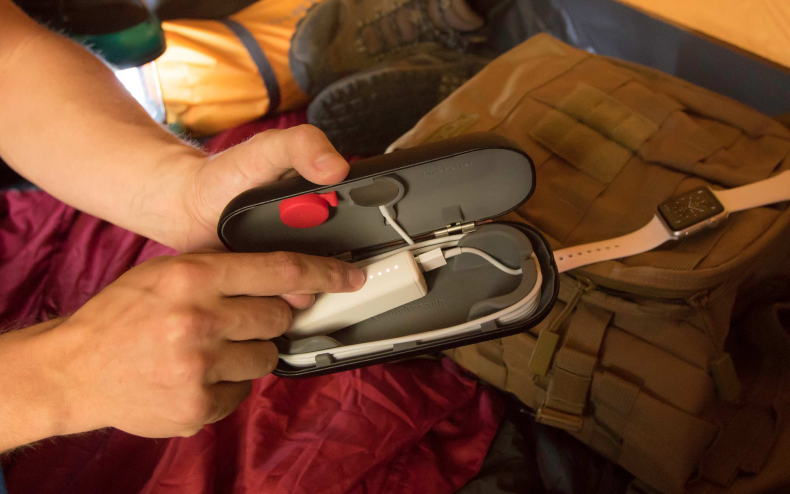 Should You Buy TimePorter for Apple Watch?
It works with all Apple Watches, including the first generation, SE and Series 1 through 6 models. Based on how compact and light the case is (it weighs just over a quarter-pound when empty), it's definitely an essential tech item to pack on every trip. Especially since its vegan-friendly, synthetic leather wrapping gives it durability, plus a nice look and feel. But even if you stay at home, if you own an Apple Watch, this super slick and highly functional accessory would serve you well.
Newsweek may earn a commission from links on this page, but we only recommend products we back. We participate in various affiliate marketing programs, which means we may get paid commissions on editorially chosen products purchased through our links to retailer sites.