'Ultimate Custom Night' Releases June 29 for 'Five Nights at Freddy's 6'
Ultimate Custom Night has been in the works for quite some time, but Five Nights at Freddy's fans won't have to wait long to get their hands on it. The game's Steam page has officially gone live alongside a trailer and tentative release date of June 29.
For those who haven't kept up with the latest FNaF developments, Ultimate Custom Night is "the ultimate FNaF mashup" for fans of the franchise. With that in mind, it features a roster of 50 selectable animatronics spanning all seven games in the series. The game allows players to choose which animatronics they battle and select a custom difficulty setting for each one. With ultimate creative freedom to make your own nightmare, it's even possible to set all 50 to the highest setting and watch the horror unfold.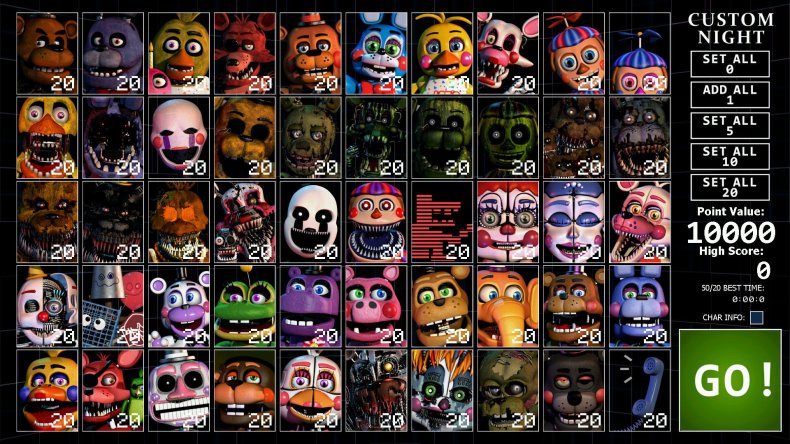 To defend against this massive roster of foes, players must keep a close eye on their virtual office, manage temperature thresholds, watch power levels, and, of course, play the dreaded music box. And for those who thought one Pirate's Cove curtain was hard enough to manage, the new establishment has two of them.
Night guards who brave their greatest fears by completing Ultimate Custom Night's themed challenges will have the chance to unlock skins for their office and even lore-based cutscenes. Considering this may be the last Five Nights at Freddy's game Scott Cawthon develops by himself, we imagine there will be some interesting story secrets buried in this non-canon finale to a genre-defining series.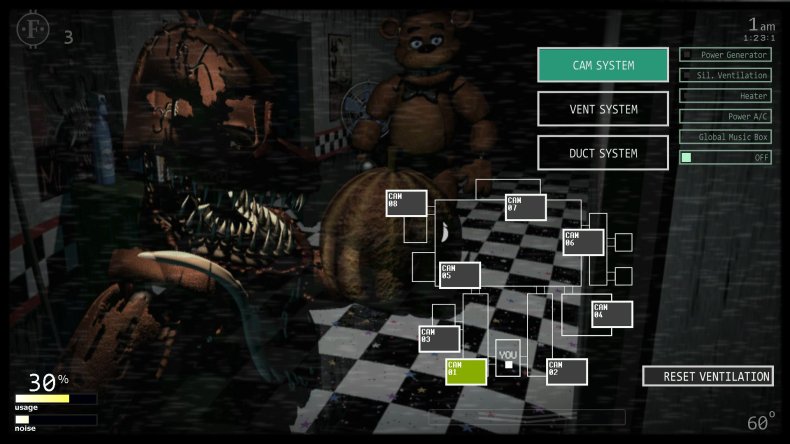 In February of this year, Cawthon announced that he would be seeking help from a larger publisher to create future Five Nights at Freddy's games. Ultimate Custom Night intends to be his last solo effort. Beyond that, console ports of the PC games, a feature-length movie and novels are still in active development.
Ultimate Custom Night is listed for a June 29 release date, but given Scott Cawthon's history with releases, it could arrive sooner than that.
What are your thoughts on Ultimate Custom Night based on these screenshots? Will this game bring you back to Five Nights at Freddy's? Tell us in the comments section!