The Ultimate Drinking Game: Democratic Presidential Debate Bingo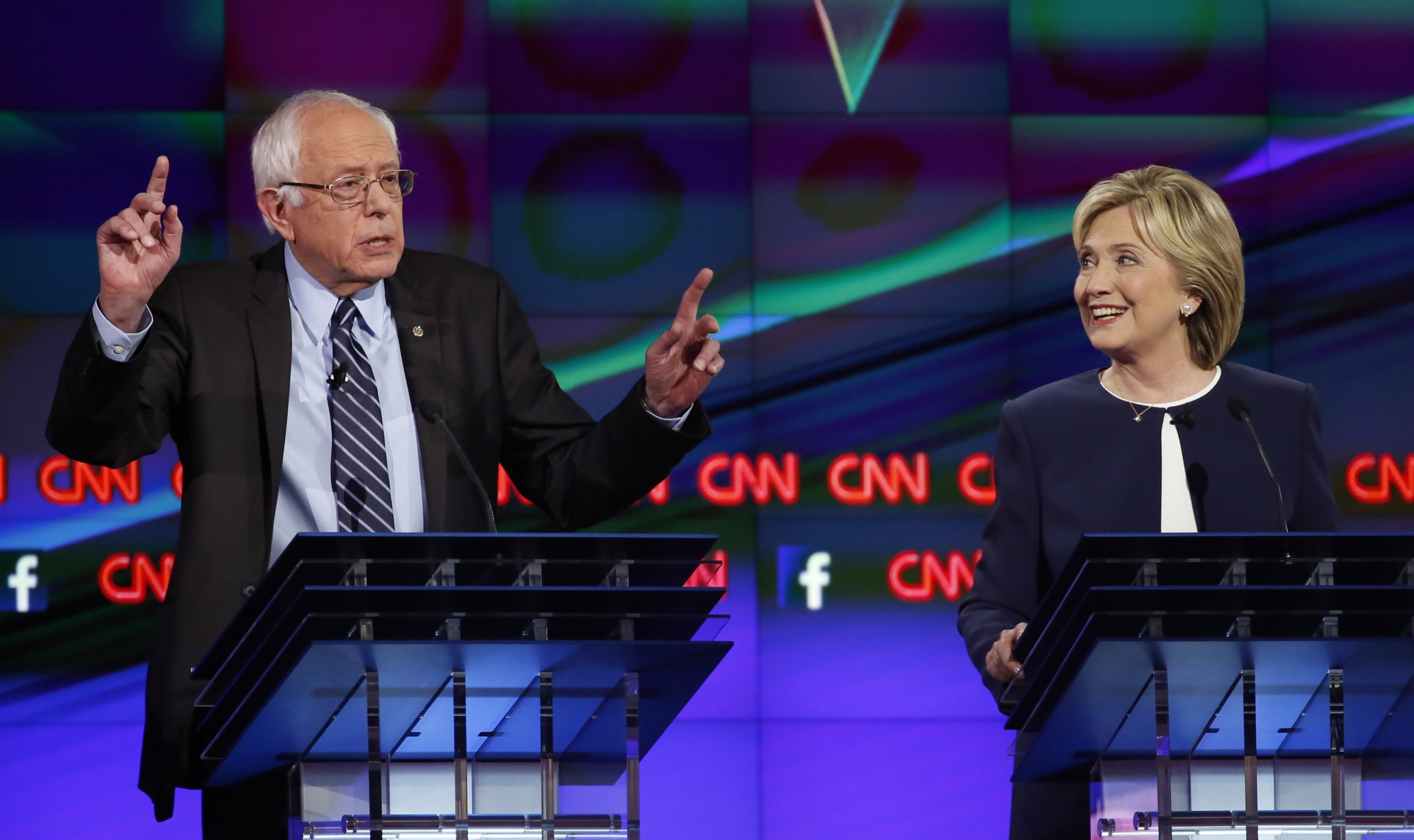 On Saturday evening, ABC will host the third Democratic presidential candidate debate of the election season, at Saint Anselm College in Manchester, New Hampshire.
Front-runner Hillary Clinton will face off against Bernie Sanders and Martin O'Malley starting at 8 p.m. Eastern time. It's expected that O'Malley will be a fierce competitor, trying to get the nation's attention away from Clinton and Sanders.
Sanders will be trying to sway the conversation away from a scandal. The candidate is at odds with the Democratic National Committee this week after a campaign staffer reportedly gained access to voter data belonging to Clinton's camp. The Sanders campaign was suspended from accessing voter data altogether and sued the DNC. The two parties settled the dispute in the early hours of Saturday morning.
But even with potential for excitement from Sanders, it seems unlikely this event will draw the same attention as the frequent Republican presidential candidate debates, in part because it's being held on a Saturday night.
To keep your attention on the Democrats, Newsweek will be keeping track of the most crucial moments, livetweeting and, perhaps most importantly, participating in a drinking game. Grab three friends, pick your poison and indulge in a round of drunken Democratic bingo. If you're under the age of 21 or abstaining, we suggest playing with a bottle of water, Marco Rubio-style.
Every time one of these subjects, people or quotes are uttered, fill in the square: