The Ultimate Guide to World Cup Guides, From Rankings to Bars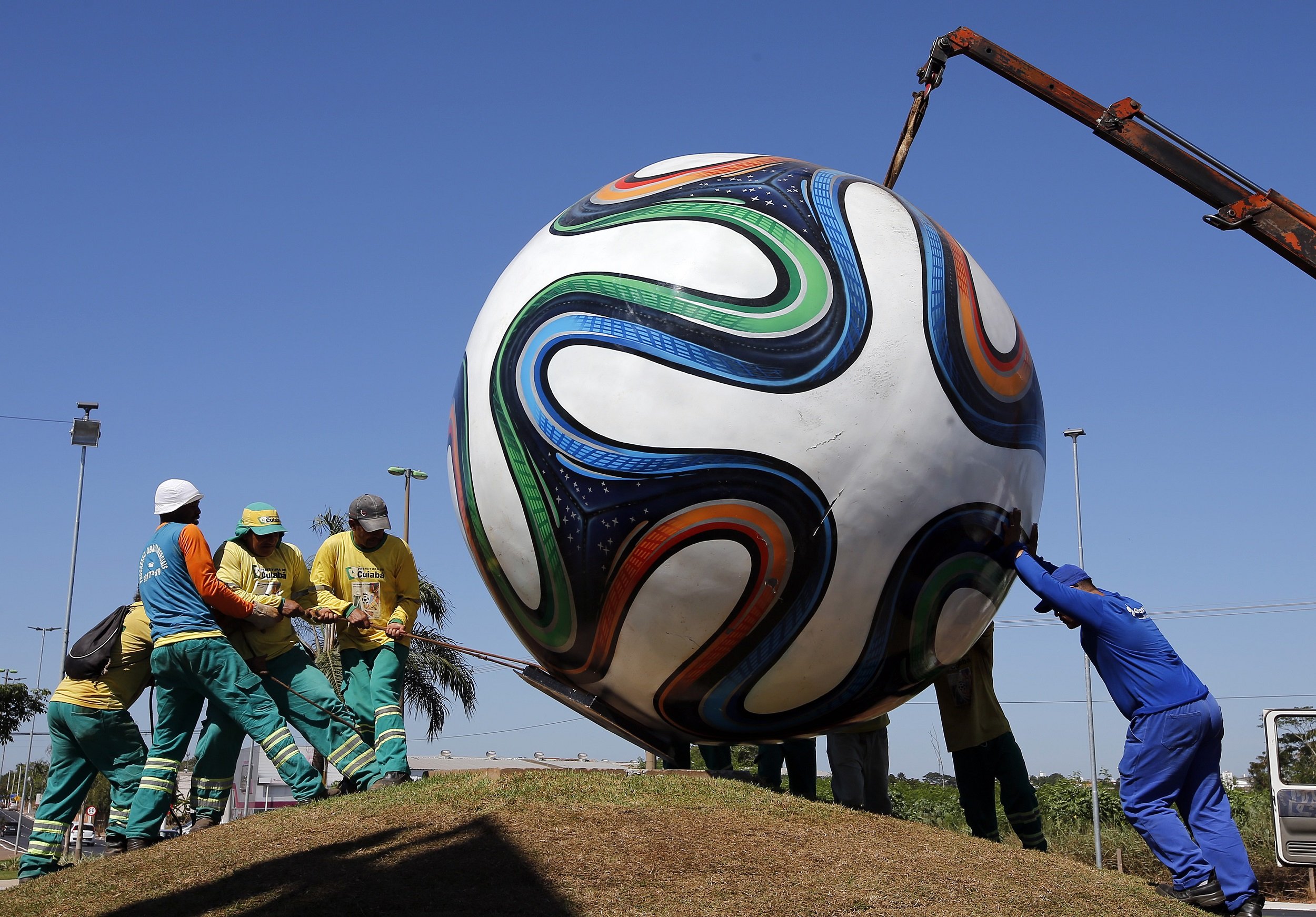 The World Cup begins Thursday at 3 p.m. Eastern Daylight Time, when host nation Brazil meets Croatia at Arena Corinthians in Sao Paolo. With 32 nations and more than 700 players participating in the planet's most-anticipated non-Olympic sporting event—and FIFA chief Sepp Blatter now claiming that someday the World Cup will be interplanetary—we decided to provide an aggregation of the best World Cup previews, lists and information we could cull from the web. Enjoy.
The Overview (via FIFA)
A profile of all 32 teams in eight groups.
Complete Guide to Team Nicknames (via Mashable)
Socceroos? Yes, Socceroos. (You are going to LOVE these illustrations.)
FIFA World Rankings (via FIFA)
No. 1? Defending champion Spain. One-fourth of the 32 World Cup participants are rated lower than 32nd: Honduras (33), Ghana (37), Iran (43), Nigeria (44), Japan (46), Cameroon (56), Korea Republic (T-57) and Australia (62). The highest-ranked squad that will not be in Brazil? No. 16 Ukraine. That country is having a bad year.
The "All-Asshole Team" (via Vocativ)
How did FIFA president Sepp Blatter avoid placement on this list?
Gallery of Soccer Jerseys (via World Soccer Shop)
Hey, where's Algeria? Are you man enough to wear Cameroon's kit? From $84.99.
20 Players You Need to Know (Via Mashable)
None of whom are named Landon Donovan, alas.
The Oldest World Cup Participant Ever
Colombian backup goaltender Faryd Mondragon will turn 43 on June 21. Mondragon started all three of Los Cafateros' matches the last time they played in the World Cup 16 years ago. The 6-foot-3 Cali native made a few incredible saves against David Beckham in a 2–0 defeat to 1998 World Cup finalist England in the last of those three World Cup starts. Colombia, is the only nation participating this year not to have appeared in the tournament in the 21st century.
Odds of Winning the World Cup (via LVH Superbook)
The host country, Brazil, is not surprisingly a 5–2 favorite, while Algeria is a 2,000–1 long shot.
Top 10 Goals in World Cup History (via YouTube)
Diego Maradona, 1986, Mexico...and nine others.
Two Brits, One Cup (via Grantland)
Humorous video previews ("England, the largest population of Nigels per square mile") of different World Cup regions by the "Men in Blazers", Brits Roger Bennett and Michael Davies.
Manaus to Society (via The Telegraph)
Atop everyone's list to avoid is the remote Amazonian rainforest city of Manaus, where the U.S. will meet Portugal on June 22.
The 100 Best Footballers in the World, 2013 (via The Guardian)
The bad news? No. 7 on the list is Welsh and will be nowhere near a pitch.
Five World Cup Villains (via "For the Win")
Scroll to the bottom. Even ball boys detest Ronaldo.
Oh, Behave! (via the Daily Mail)
This is either a photo essay of Brazilian jail cells or the world's worst Hollister ad.
The World Cup Hairdo Hall of Fame (via The New York Times)
Hirsute yourself, Grey Lady. While we love this list, we feel that the omission of U.S. midfielder Kyle Beckerman is more egregious than Donovan from the U.S. roster.
Bar-zil
The best bars to watch the World Cup…
...in New Orleans (via the Times-Picayune)
...in New York City (via TimeOut New York)
...in Chicago (via the Lake Zurich Courier)
...in Denver (via KDVR)
...in Los Angeles (via Los Angeles Downtown News)
...and in Washington, D.C. (via DCist)
The Venues (via FIFA Stadium Guide)
A quick guide to the dozen pitches on which the matches will be played.
The World Cup's 10 Highest-Paid Players (via Fox Business)
None of whom are from Iran.
http://www.foxbusiness.com/industries/slideshow/2014/06/06/world-cup-highest-paid-soccer-players/#slide=11
John Oliver's Complete Evisceration of FIFA on HBO's Last Week Tonight
Even more futile than despising FIFA, the Brit expat realizes, is supporting the Three Lions.