The Ultimate Insider's Guide to Spain
From discovering the authentic flavors of Spain to experiencing how the royals once lived, here's how to experience Spain like a local.
Born and raised in Sardinia, Jacada Travel's Europe expert Melania Siriu's love affair with Spain began during summer family holidays to the country. Visiting Spain during her teenage years, Melania fell in love with the food, culture, and architecture that is so typical of this varied Mediterranean country. From discovering the authentic flavors of Spain to experiencing how the royals once lived, here's how to experience Spain like a local.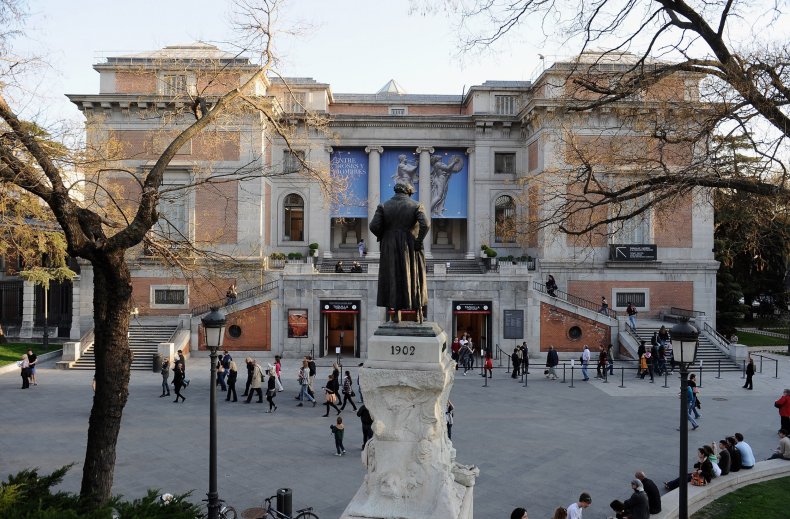 Experience Spain's Golden Age in Madrid
Sitting pretty on the Paseo del Arte between the Thyssen-Bornemisza and Reina Sofia museums, the Prado Museum is one of Madrid's finest art institutions. It houses one of the most comprehensive art collections in Spain, with almost 9,000 paintings and around 700 sculptures lining its walls. With so much to take in, I recommended deciding what pieces you really want to see before you arrive. Boasting names of Spanish Golden Age painters such as Rubens, Velázques and Madrazo, the Prado Museum truly is something special.
One of my favorite ways to see the incredible Prado is on a private morning tour before the museum opens its doors to the public. An 18th-century building built under the instructions of King Carlos III, this exquisite structure is best enjoyed with minimal distraction. Officially opened in 1819, the Museum was intended to provide Madrid with an outstanding art gallery to rival those springing up across Europe at the time. Recently, the building was extended by Spanish architect Rafael Moneo and the gothic cloister in the new wing is worth exploring. Wandering through this architectural wonder accompanied only by an expert art historian guide is one of Spain's most memorable experiences.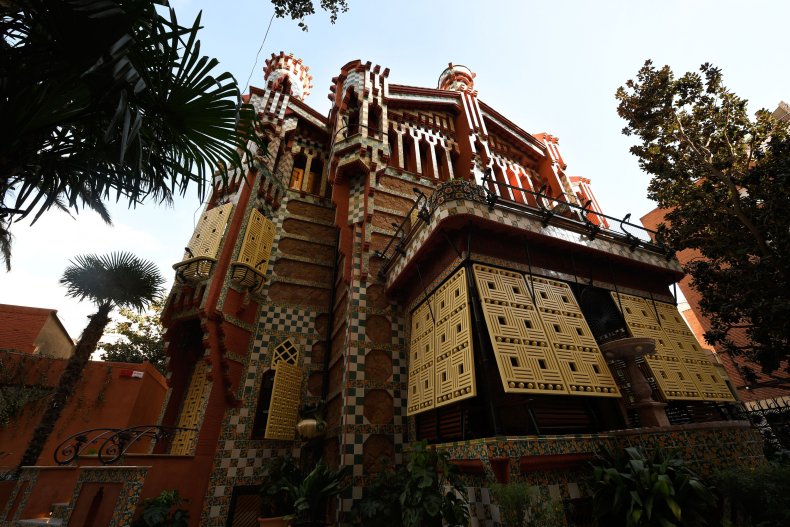 Discover architectural wonders in Barcelona
Few architects are as well-known as Antoni Gaudí, and there are few places in the world that pay as much homage to his work as Barcelona. The bright mosaics of Güell Park and La Sagrada Familia are considered Gaudí's masterpieces but one of my personal favorites is the lesser-known Casa Vicens. Casa Vicens sowed the seeds for Gaudí's later works and was built between 1883 and 1885 as a summer house for the Vicens family. Now a UNESCO World Heritage Site, this Gaudí masterpiece is well worth a visit.
For those who want to delve deeper into Gaudí's work, I recommended exploring La Pedrera too. On an after-hours tour of this surreal building, visitors will be treated to an audio-visual show with multiple projections lighting up the winding staircases. Offering an insight into the life and work of Gaudi, this iconic building is Gaudi's last civic work. The rooftop is home to a collection of sculptures, known as 'soldiers,' and is the perfect place to toast the end of an educational day with a sparkling glass of cava.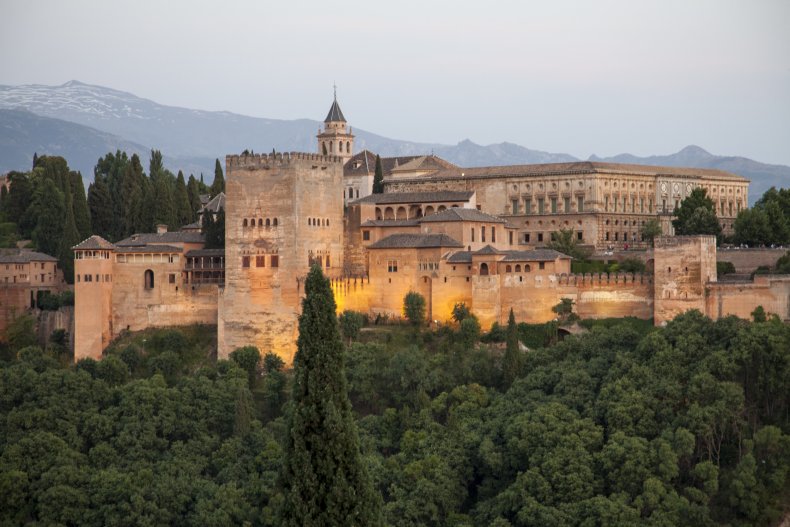 Live like royalty in Granada
Perhaps southern Spain's most iconic structure, La Alhambra is one of the most important remaining embodiments of Muslim civil architecture. Transformed into a fortified palace by Granada's Nasrid rulers during the mid-13th century, the Alhambra today stands proud as Granada's homage to Moorish culture. The name Alhambra comes from the Arabic al-qala'a al-hamra -meaning the Red Castle - and this stunning red fort is every bit worth the climb up to it. Up to 6,000 visitors a day have been known to descend on the Alhambra, so I recommend visiting first thing in the morning whilst most of the crowds are still asleep.
The Alhambra's Palacios Nazaríes, or Nasrid Palaces, are undoubtedly my favorite part of the whole complex. They're made up of three different areas (the Mexua, Comares Palace and the Palace of the Lions) which are all decorated in a slightly different style. The Palace of the Lions offers a great insight into typical Christian influences of the time, while the Comares Palace is in keeping with the rest of the Alhambra and has distinguishing Moorish features. The Alhambra and its accompanying Generalife gardens were both declared UNESCO World Heritage sites in 1984, and experience them without the crowds is truly something special.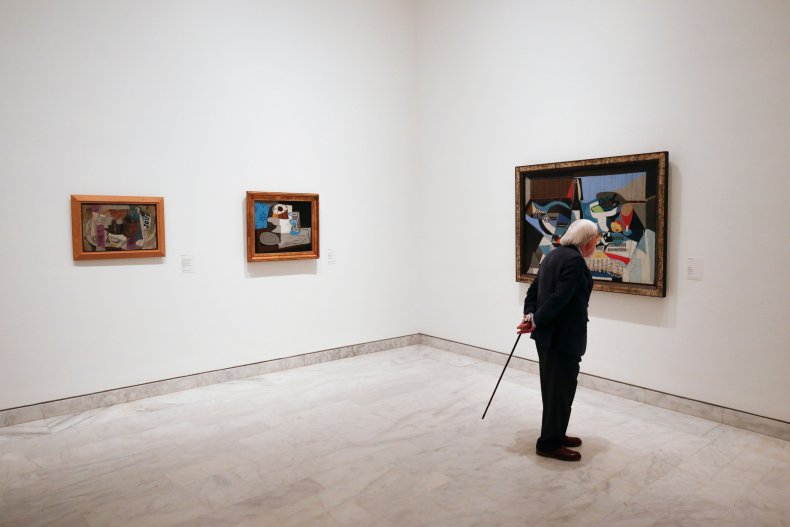 Get up close to Picasso's infamous art
Of course, no visit to Spain is complete without an exploration of Pablo Picasso's world-famous artwork. As Spain's most revered painter, Picasso's works are on display up and down the country. One of the best places to see them, though, is at the Picasso Museum of Barcelona. The museum occupies five large townhouses dating from the 13th to the 15th centuries, so visitors get an insight into typical Catalan gothic architecture alongside a window into Picasso's formative years. There's an impressive 4,251 works on permanent display here, including the well-known 1957 Las Meninas series. Undoubtedly, my favorite way to chart Picasso's journey through the years in Barcelona is on a private evening tour of the museum.
For an even deeper exploration of Picasso's work, head to the city in which he was born - Málaga. Created in response to Picasso's own desire for his work to be in his birth city, the works on display in Málaga's Picasso museum cover the wide range of styles, materials, and techniques he mastered. The 233 works housed here range from Picasso's personal takes on the Classics to pieces created in his distinctive Cubist style. A private evening tour of this museum is also the best way to see it. This allows you exclusive access to the terraces of the museum - which are normally closed to the general public - so you'll have views over Málaga that are equally as stunning as Picasso's paintings themselves.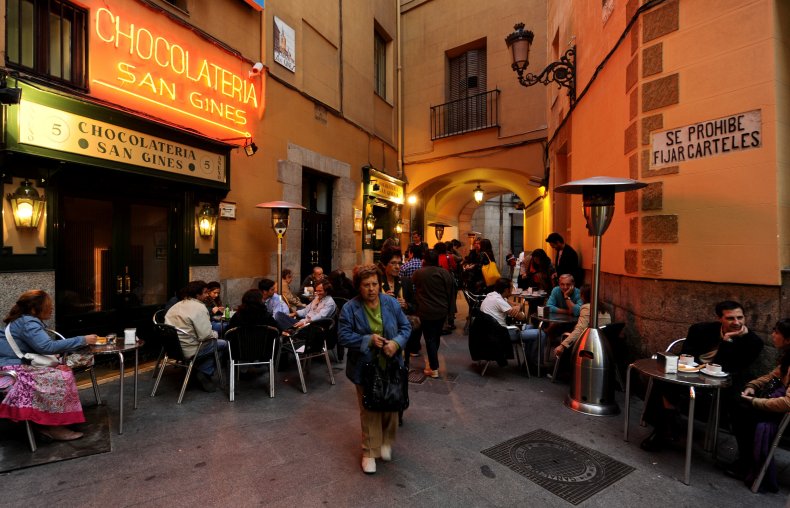 Spain for foodies
With tapas, sangria and churros all originating in Spain, it's no surprise that it's thought of as a foodie haven. Growing up as an Italian gave me an inherent appreciation for food, and when I travel to Spain it's no different. From gourmet walking tours to tapas tasting, Spain is perfect for a foodie vacation. One of my favorite food markets in the country is Barcelona's La Boqueria, which houses stalls selling everything from Iberian ham to swan eggs.
Other gourmet walking tours that I'd highly recommend include a tapas walking tour of Seville and a pintxos tour of San Sebastian. On the tapas walking tour, travelers visit some of Seville's best tapas bars and dine in the way that Spaniards have been doing for centuries. In Spain's northern Basque country, pintxos are equivalent to tapas and the city of San Sebastian is the best place to sample this Spanish delicacy. With the highest concentration of Michelin stars per capita in the world, San Sebastian is a sophisticated foodie's paradise. Pintxos are delicious morsels of food, so if you're going out for pintxos you'll typically visit three or four bars and sample one or two dishes in each restaurant. On a pintxos tour of San Sebastian, you'll be able to taste a whole world of Basque country flavors. However you choose to experience Spain, there's no denying that it's a fabulous foodie destination.