The Ultimate Drinking Game: Hillary Clinton v. Donald Trump Presidential Debate Bingo, Round 2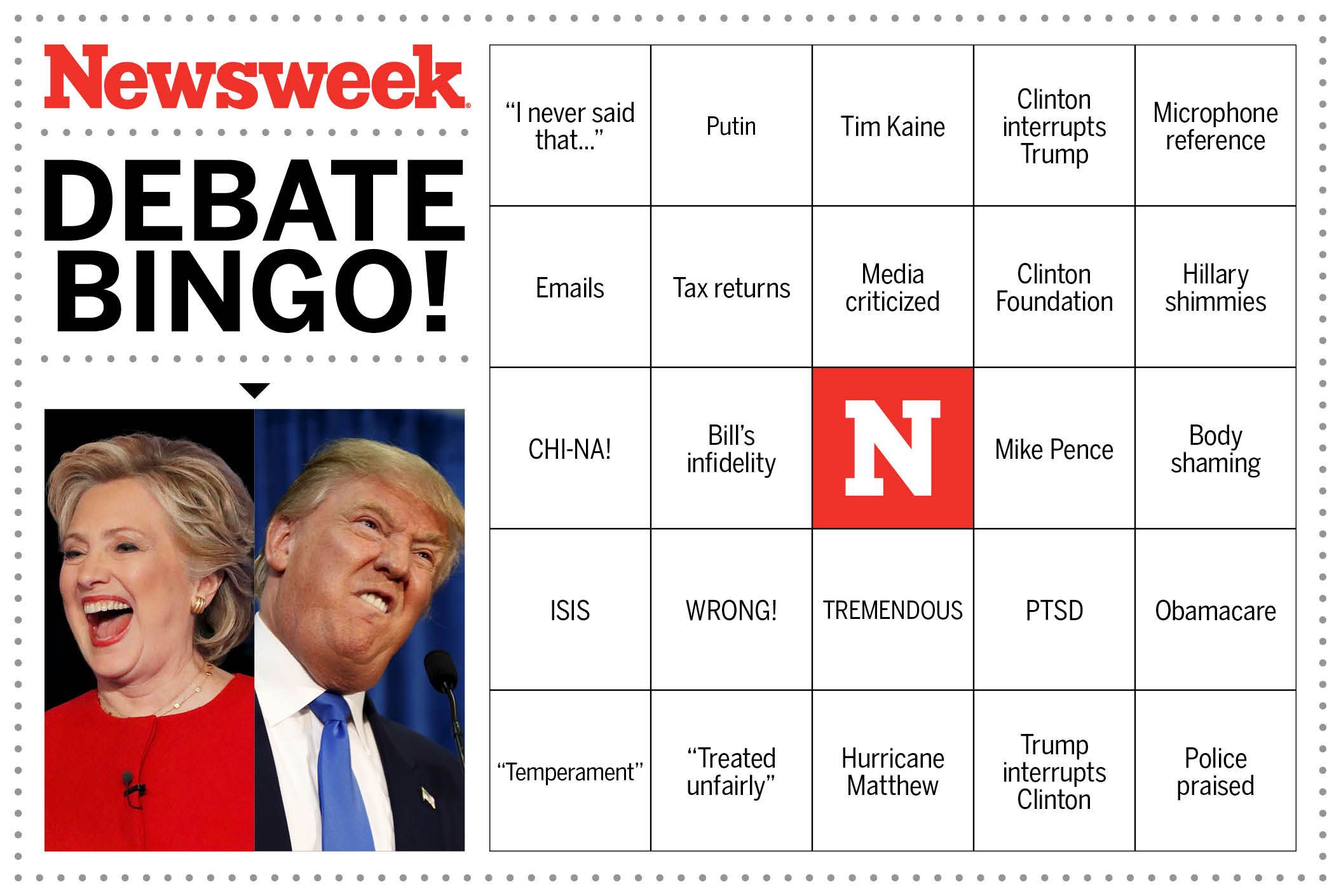 One debate down, two to go. The first head-to-head matchup between Hillary Clinton and Donald Trump did not disappoint. Accusations were made, credentials were questioned and conspiracy theories were floated. Trump thought he won the debate, citing a bevy of online polls as proof. Newsweek gave the upper hand to Hillary.
Of course, this was all before a certain video of a certain conversation between Trump and Access Hollywood host Billy Bush was leaked to the Washington Post. The lewd, disgusting, profanity-laced bombshell that was dropped on Friday has sent the Republican establishment into a panic, and there's no doubt it will be discussed at length on Sunday night. How will Trump defend himself? How will Hillary turn the screws? We'll see, but if you're watching at home, please make sure to keep a beverage close at hand. You're going to need it.