The Ultimate Drinking Game: Hillary Clinton Vs. Donald Trump Presidential Debate Bingo, Round 3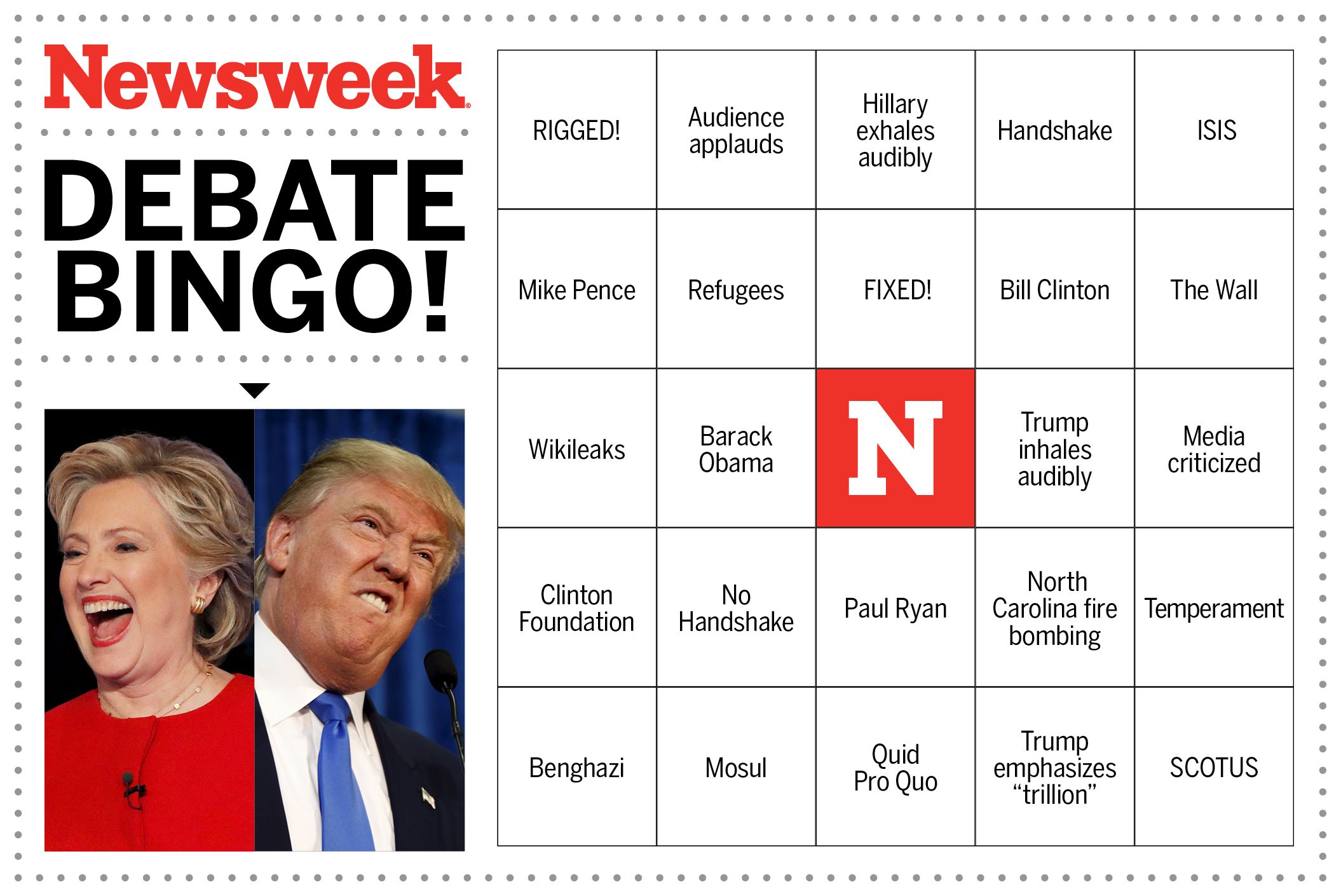 It's finally here: The last of three 2016 presidential debates. It will all be over when we wake up on Thursday morning—kind of. There will still be 18 more days until the actual election, of course, every one of which will be filled with more of the in(s)ane tweets and takes that have beaten us into a collective catatonic state since Donald Trump first descended that golden escalator last June.
At least this final debate does mark the end of something. Since this election commenced there have been 32 debates, all of which have slowly winnowed many of us of faith in the democratic process. There will be no more after this one, and I, for one, cannot think of a better occasion to drink one's eyes out. Not that you'll need it, but this should help:
Download the boards and print them here.
The Ultimate Drinking Game: Hillary Clinton Vs. Donald Trump Presidential Debate Bingo, Round 3 | Culture