The Ultimatum: Marry or Move On is just one of the Netflix dating shows to land on the streaming platform in 2022.
Like Love Is Blind and Too Hot Too Handle, The Ultimatum challenges individuals to find a meaningful connection through a series of tasks.
However, the twist with The Ultimatum is that at the end of the dating process everyone involved must make one of the biggest decisions of their lives.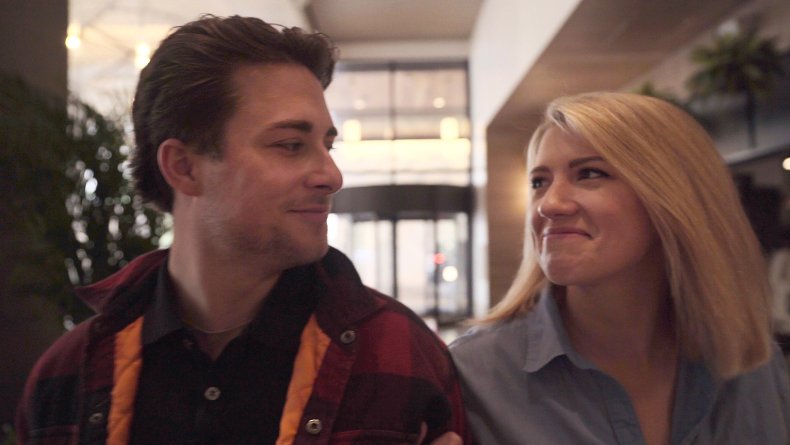 After a two-month social experiment, each participant of Netflix's The Ultimatum must decide whether they want to marry the partner they arrived with or move on forever.
Following the release of the finale episode, titled "Ultimatum Day," Newsweek has detailed exactly what went down when everyone was confronted with the ultimatum.
Which 'The Ultimatum' Couples Said Yes to Marriage and Who Left Single?
Here is a comprehensive breakdown of which individuals agreed to marriage, and who decided to call quits on their relationship.
Shanique and Randall
Shanique, who issued the ultimatum, showed clear signs of nervousness when she arrived at a remote location to meet her partner, Randall, of one-and-a-half year.
As she made her way to the meeting point, the voice of the 24-year-old could be heard, saying: "I gave Randall an ultimatum. Two months came and went so quickly. Whatever happens today is going to change our lives forever."
Once Randall, 26, and Shanique were face to face, the former began to reflect on the social experiment. He said: "I know this experience has been a huge challenge for the both of us. It's been hard. [There's been] a lot of lows, some highs also."
His words appeared to hit home, as Shanique's eyes began to well up and she sniffled as Randall continued: "Coming into this you were wanting a lot from me, things were hard."
He added: "It's been tough and it's been difficult and challenging. I think the easiest thing is just you are my best friend. And the love you give me is something I can't explain. The way you make me feel. When I'm down, you pick me back up. And I can talk to you about everything and anything."
Randall went on to compliment her personal and physical qualities before he acknowledged he knew he wanted Shanique to be his wife from the first time he saw her.
Shortly after, Randall got down on one knee and promised to an overjoyed Shanique, who quickly accepted. To camera she joked: "I'm getting married b***hes. That's all I've got to say."
Talking about his feelings for Shanique soon after, Randall explained: "I gained an appreciation for Shanique's words and the challenges that she gave me throughout this experience."
April and Jake
The next couple to face the ultimatum were April and Jake. Prior to meeting up with April, Jake said: "I've had such a good connection with Rae. So there's just a lot of things to take into account."
When he arrived at the area he would meet April, they both sat on a bench in a secluded location surrounded by acres of green land, bushes and even a horse stable close by.
April kicked off the conversation when she said: "It's crazy that this time has flown by so fast. I'm really happy about how things have been. I just want you to know that I do love you and I appreciate you, and everything."
She went on to pour her heart out, reminiscing on the time they've spent together and their two-year relationship. Before Jake interjected: "My whole life just changed in two months."
"This whole experience is coming to an end and I don't know it's crazy. I don't want the last three weeks to ever happen again, you know what I mean?" he declared.
The situation between Jake and April seemed to be moving in a positive direction, for a moment, when he insisted nothing would happen between him and Rae, professing: "Me and Rae are not running off together, we're not doing that."
However, the dynamics quickly changed, when Jake admitted: "I'm just not ready for it [marriage] myself. I'm sorry that I couldn't get there. I never expected this to happen. I love you. I do wish [you] the best." To which April replied: "That does sound very believable".
Moments later, Jake met with Rae, who had entered the experiment with Zay, just a short walk from where he ended his two-year relationship with April.
Speaking directly to Jake, Rae declared: "I literally could not have made it through this without you. We clicked right away, I felt like everything I was saying, like, you could just fill in my sentences. You just got exactly where I was coming from. And I'm really happy I had the opportunity to spend time with you and get to know you."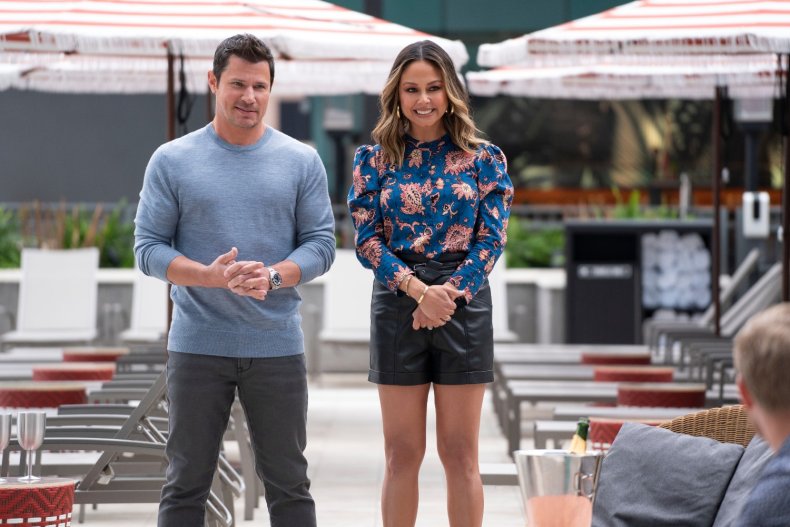 Her words were shortly followed by Jake revealing from his blazer pocket a gold envelope, which contained two tickets to travel anywhere in the world. He presented the tickets to Rae and asked her to accompany him on the trip, to which she readily accepted.
The couple then walked off hand in hand, before it cut to the pair in front of the cameras telling the filming crew how excited they were to start this new journey together.
Madlyn and Colby
The third and final couple of the series to make a decision about the ultimatum were Madlyn and Colby, who have had a rocky journey on the show, to say the very least.
Speaking to the camera as she got ready to meet Colby, Madlyn said: "I'm going to weigh out my pros and cons. Start to finish Colby has been so strong, sure and confident in what he wants. He has not wavered. Me on the other hand, I felt sure I needed to run and sure I needed to stay."
As the couple stood face to face in a beautifully decorated hall, Colby uttered: "Madlyn, our love has been challenged, it has been tested, it has been proven true. My love for you is undeniable. I promise to love you for who you are and what comes with you. Man, just make you feel invincible. I've given you my heart and I want you to keep it forever."
He then got down on one knee and presented a wedding ring to this girlfriend of one and half years. Fortunately for Colby, Madlyn happily said yes.
Later in a piece to camera, Madlyn said: "I walked in here thinking that I had nothing to learn. And I couldn't have been more wrong. I don't need someone who isn't going to make mistakes but someone who can own up to them and improve."
To viewers' surprise, Colby then proceeded to ask Madlyn to get married there and then, to which she agreed. Within moments the couple were reciting vows in front of a wedding officiant
Rae and Zay
As a scene of Zay walking out of a hotel room on his own with luggage was shown, his voice could be heard over the footage.
"This is definitely not the way I wanted to end this experience. Two months ago I was coming into this experience just thinking about what, you know, what is it Zay needs to learn about my relationship? I think right now I'm just thinking about what Zay wants and what does Zay deserve, what does Zay need."
He continued: "Right now, in my life a lot of things in my life are uncertain for sure. But I think one thing that is certain is that I'm leaving this experience a better person and a better man. So I'm excited to see what my next step is going to be. I think that God puts you through things for a reason. Even though this is not what I wanted, I trust in God and his plan and I just wanna see where it goes from there.
Lauren and Nate, and Alexis and Hunter
In the final episode, Netflix viewers did not get to see how Lauren and Nate, and Alexis and Hunter relationship progressed after they left the experiment early but fans of the show will find out what happened during the reunion episode.
The Ultimatum: Marry or Move On reunion show is hosted by Vanessa and Nick Lachey and can be streamed on Netflix now.
All participants from season 1 are making an appearance, including those who dipped out of the experiment early, and the people that did not leave with the partner they arrived on the show with.
The Ultimatum: Marry or Move On is now available to stream on Netflix.