The Ultimatum is streaming now on Netflix—and as the finale has not aired yet, the six couples are keeping quiet about whether they, as the show's subtitle suggests, decided to "marry or move on."
One couple that reality TV watchers are particularly invested in is Jake Cunningham and April Marie Melohn. Their spell on The Ultimatum was a particularly tricky one, with both making a strong connection with the person they were in a "trial marriage" with. April then made things particularly fraught by looking though Jake's phone—never a good idea even in the most stable of relationships.
Netflix is not set to air the finale and reunion of the show until April 13, meaning that viewers still have a few more days until they will get confirmation of whether April and Jake are still together.
However, social media-savvy fans have found some big hints about what the couple did next. Plus, April has given some interviews which give us some idea of her state of mind coming out of The Ultimatum.
Are Jake and April From The Ultimatum Still Together?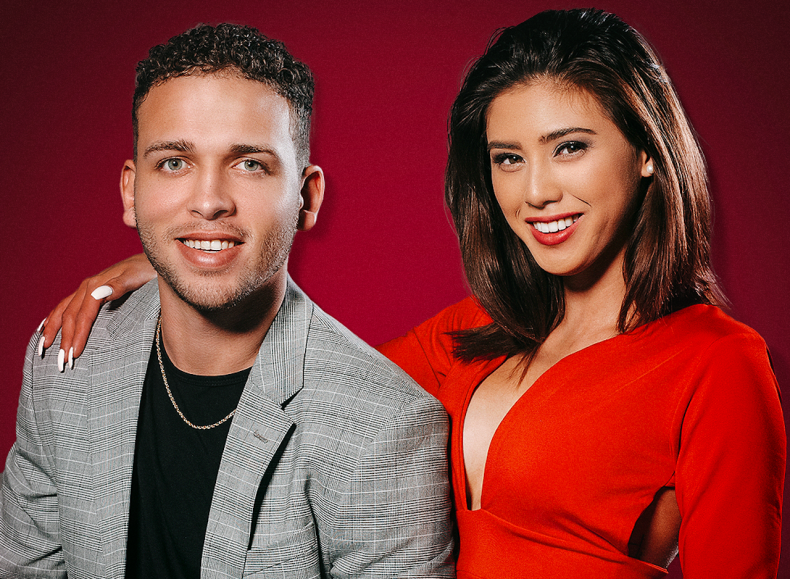 Sorry, love fans—to quote the Magic 8-Ball, "outlook not so good."
Here are all the signs that the pair have split up:
They Do Not Follow Each Other on Instagram (but Jake Does Follow Rae)
Of course, it is not a prerequisite for couples to follow each other on social media. However, when one person is an Instagram model with 70,000 followers, you might expect it—especially as Jake does follow his "trial marriage" partner.
The pair's Instagram accounts, in fact, are where most of the clues that the pair are no longer in each other's lives come from...
They Do Not Appear on Each Other's Social Media at All
Though we cannot look at their pre-Netflix Instagram timelines, it is true that Jake does not appear on April's timeline, and vice versa.
To be fair to them, no one except April appears on April's timeline, so this might not be the biggest clue. Then again, Jake also does not appear on April's TikTok either, which features people from her life like her family and flatmates. Jake's Instagram, meanwhile, is pretty bare, though does feature some images of friends but no April.
Jake Appears To Be Living With Another Woman
Yahoo! was able to track down Jake's Venmo page—and it seems to show the reality star living with another woman. On June 13, 2021, it shows a woman sending him money with the caption "rent." Not much is known about this woman, including whether she is romantically involved with Jake or is just a roommate. Either way, though, this is much more "move on" behavior than it is "marry."
April Has Talked About How Hurt She Was Over Jake and Rae
In a Woman's Health interview, April discussed how Jake felt betrayed she and Colby had kissed once—despite the fact that Jake and "trial marriage" partner Rae had kissed multiple times.
She said: "I think his feelings were hurt about it, but I had already known that he had kissed Rae multiple times before that moment happened."
She also spoke about her feelings once the pair were reunited, saying: "For Jake and Rae, that hurt me, knowing that they were having that bond in that relationship. But I think [Jake] didn't even care because [while I was] living with Colby, he knew that he was having a really good bond with Rae."
Although it is possible that April and Jake have managed to totally get over their problems on the show, these signs put together suggest trouble for the couple. To find out, viewers will have to tune in when the finale airs on Wednesday, April 13.
The Ultimatum: Marry Or Move On Episodes 1 to 8 are streaming now on Netflix.