Ultra-Nationalist Hungarian Party Send MP to Live With Roma After Racist Comments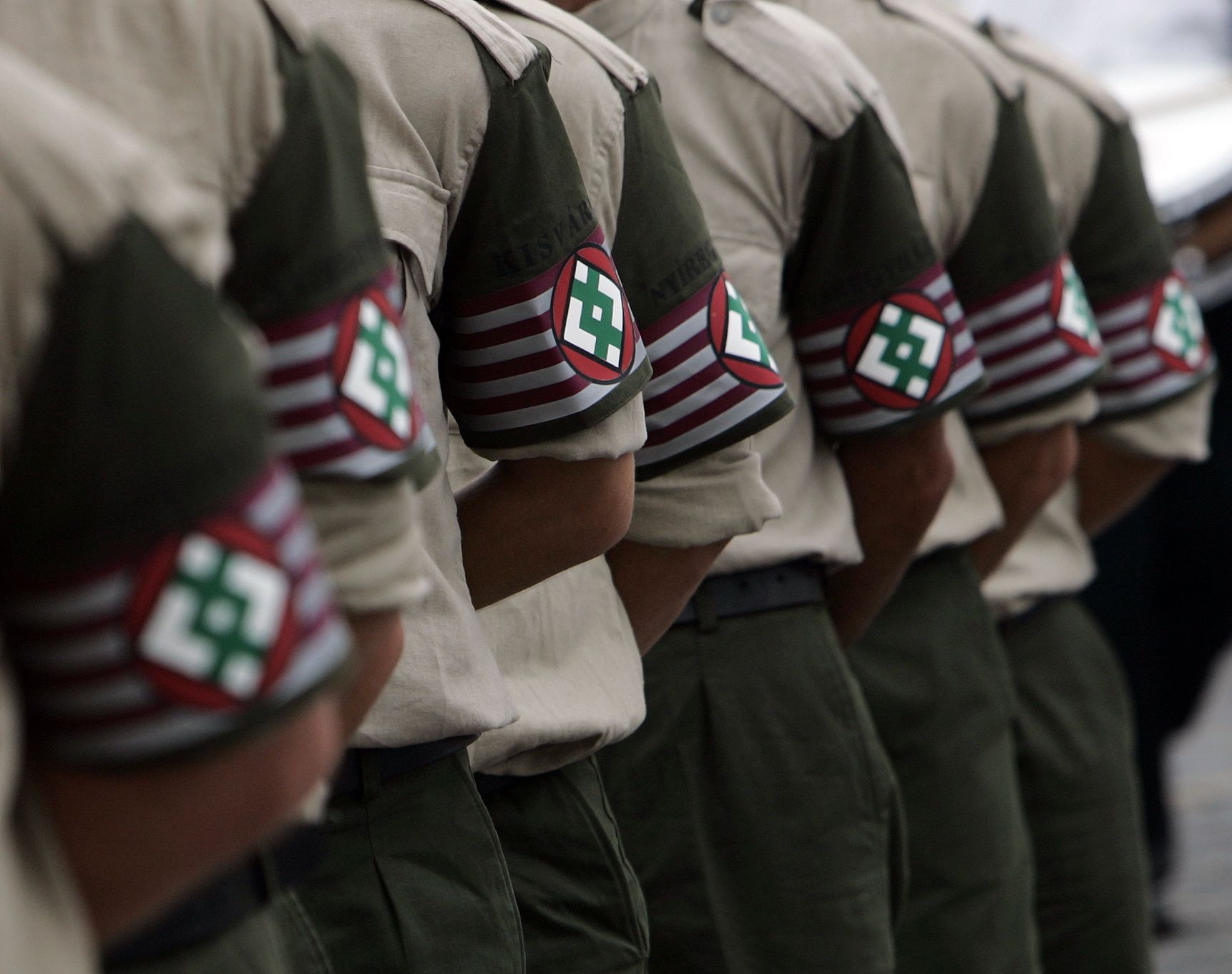 Hungary's radical nationalist party Jobbik has ordered one of their newly elected local councillors to spend three days living with a Roma member of the party.
The ruling came after it emerged that Jobbik member Janos Kotel had made racist comments between 2011 and 2013, and had also said he wished to buy weapons to kill members of the Roma community, Associated Press reported.
The party's president Gabor Vona yesterday told press he rejected Kotel's comments, calling them "unacceptable", and had ordered Kotel to spend three days living with a Roma member of Jobbik to atone for his comments.
Kotel was a member of an unarmed citizen's militia at the time, when Hungary's new constitution was the subject of public debate and there were heightened tensions concerning the future of civil liberties in the country, the rights of ethnic minority groups and the ruling Fidesz party's increasingly conservative ideology.
During this period Kotel allegedly posted comments on social media about procuring weapons to "kill gypsies". Hungary's large Roma population was estimated to be over 300,000 by the national census agency in 2011.
According to Hungarian publication 444, Vona says that Kotel's comments may have been made at a time when "tensions and emotions were high", but concedes "this is no excuse".
The publication links this move to Kotel's victory at the municipal by-election in Mezotur last Sunday where he triumphed "smoothly" over the candidate of the ruling Fidesz party - Pete Lajos. However turnout for it was relatively low with only around 25% of the city voting.
Jobbik have become one of Hungary's biggest parties, winning 20% of the vote in the 2014 parliamentary election, despite its members often making derogatory comments about the Roma and other Hungarian ethnic minorities, most notably the Jews, whom party members have referred to as "a national security risk".