Ultra-Thin Touchscreen Could Be Printed In Large Sheets, Rolled Into a Tube—and Costs Less Than Existing Tech
Australian scientists have announced the development of a new touchscreen made from extremely thin material that is flexible enough to be rolled up like a tube.
Researchers say the "touchscreens of the future" could be made from the new "nano thin" material, which is 1,000 times thinner than current touchscreen technology. A paper detailing the research from scientists at the Royal Melbourne Institute of Technology (RMIT) was published in the journal Nature Technology Friday. The new material was produced by converting indium-tin oxide film, commonly used in current touchscreens, from 3D to 2D using liquid metal chemistry.
"We've taken an old material and transformed it from the inside to create a new version that's supremely thin and flexible," said Dr. Torben Daeneke, the project's lead researcher at RMIT in a press release. "You can bend it, you can twist it, and you could make it far more cheaply and efficiently than the slow and expensive way that we currently manufacture touchscreens."
The material was produced by heating indium-tin alloy to 200 degrees Celsius and liquidizing it, then rolling it out and printing it onto ultra-thin sheets. The roll-to-roll process used in printing newspapers could potentially be used to make sheets of the material in the future.
Researchers also say the thin material is transparent, which may mean reduced energy consumption compared to current devices.
"Turning it two-dimensional also makes it more transparent, so it lets through more light," said Daeneke. "This means a cell phone with a touchscreen made of our material would use less power, extending the battery life by roughly 10 percent."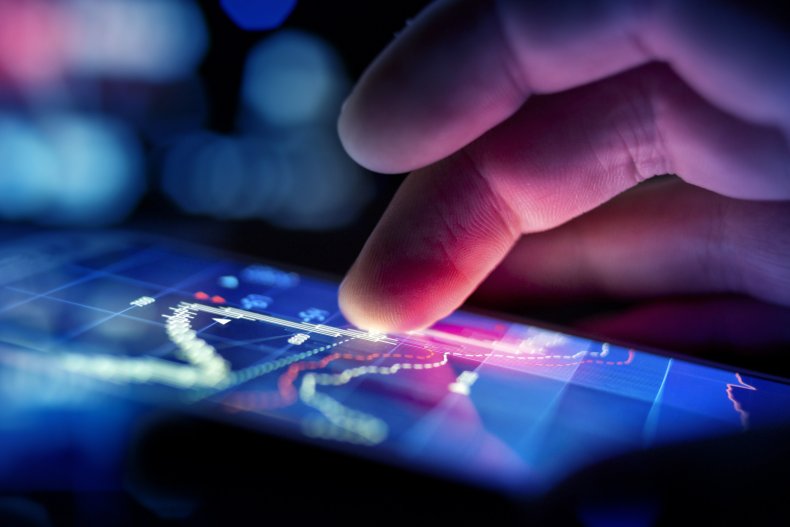 Although the new material is still in the development stage, the RMIT team believe it could be easily produced at a relatively low cost. Current touchscreens are manufactured using an expensive and slow vacuum chamber process. The new process is said to be achievable using even "do-it-yourself" materials.
"The beauty is that our approach doesn't require expensive or specialized equipment—it could even be done in a home kitchen," Daeneke said. "We've shown its possible to create printable, cheaper electronics using ingredients you could buy from a hardware store, printing onto plastics to make touchscreens of the future."
Researchers have created a working prototype of a touchscreen using the new material and are currently seeking a patent for the technology. Although it is unknown when the material will be available commercially, it could be applied to other technologies in addition to touchscreens, such as solar cells.
"We're excited to be at the stage now where we can explore commercial collaboration opportunities and work with the relevant industries to bring this technology to market," said Daeneke.