Ultrafast Plane May Make the Trip From Beijing to New York City in Two Hours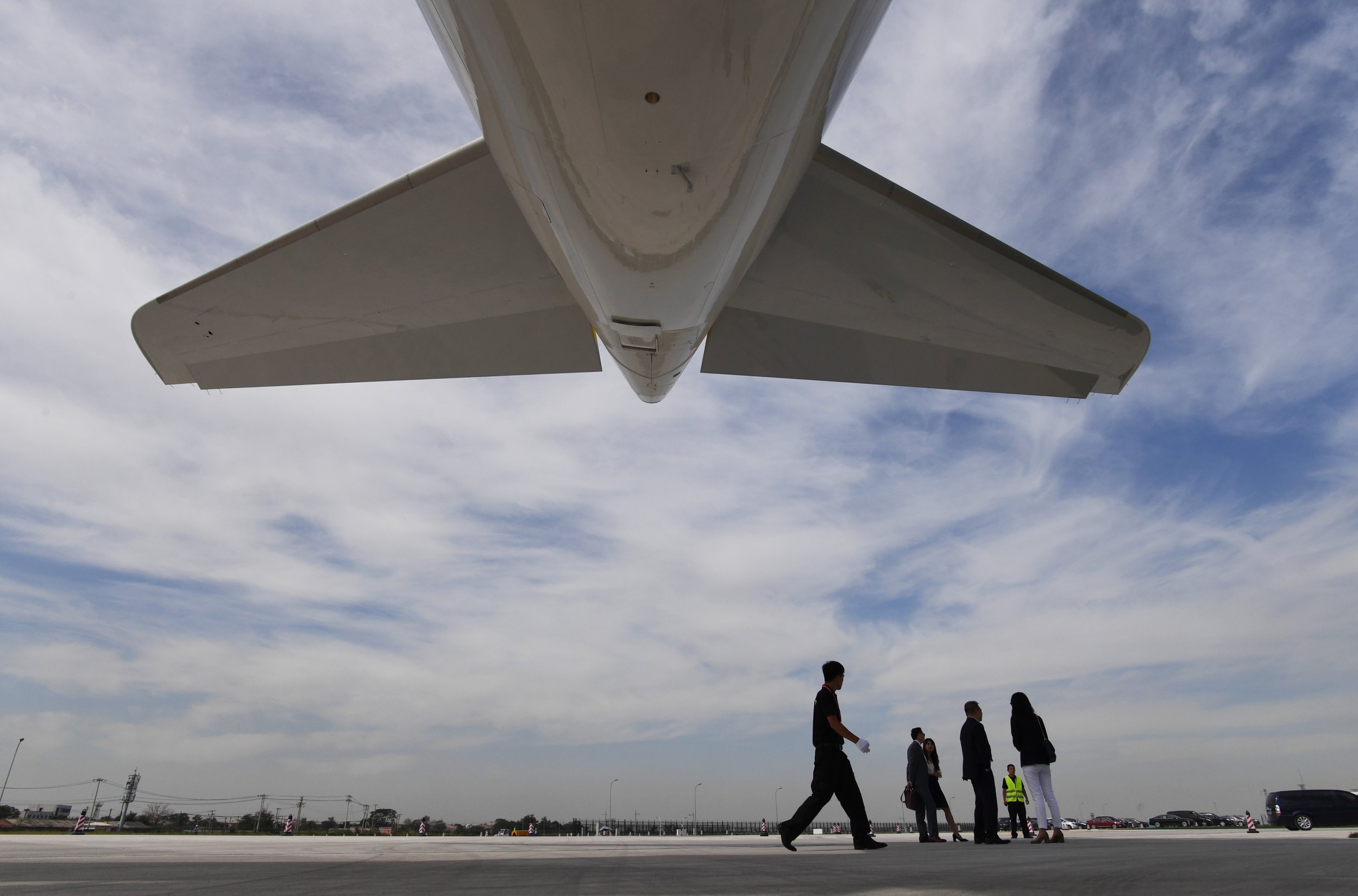 Chinese scientists are hoping to build a hypersonic plane that would take only two hours to travel from Beijing to New York City—a trip that would usually take more than 13 hours.
In order to pull off the fast trip, the plane would have to travel at more than 5 times the speed of sound. The researchers from the Chinese Academy of Sciences who are behind the aircraft—dubbed 'I-plane'—from the Chinese Academy of Sciences, revealed the details of the aircraft in a paper published in the journal Physics, Mechanics, & Astronomy.
Although it's far too soon to begin field tests, the authors note that they've already begun testing a smaller version of the hypersonic jet in a wind tunnel. Apparently it was able to hit remarkably high speeds without experiencing any oppositional force.
"It's a crazy design, but somehow they've managed to make it work," a Chinese aircraft designer, who works on military research projects, but isn't involved in I-plane project, told the South China Morning Post.
He said that the new design reflects the country's desire to develop new strategic weapons before the United States does.
"This will require original rather than knock-off designs," he told the newspaper. "It could lead to a huge step forward in hypersonic technology."
Meanwhile, in the United States, a couple companies are working on similar aircrafts which are designed to drastically reduce flight time. In early January, Boeing unveiled its hypersonic vehicle design that could "pave the way for a future high-speed strike," according to Aviation Week.
And Lockheed Martin has envisioned an equally fast aircraft called the "SR-72."
"Speed is the next aviation advancement to counter emerging threats in the next several decades. The technology would be a game-changer in theater, similar to how stealth is changing the battlespace today," Brad Leland, Lockheed Martin program manager, Hypersonics, said in a statement.