Uma Thurman Praised for Powerful Op-Ed About Her Abortion
Uma Thurman is being widely praised for a powerful essay condemning the new Texas abortion law and revealing her "darkest secret"—the termination she had as a teenager.
In the deeply personal op-ed, published in The Washington Post, the Kill Bill actress wrote that she made the decision because she was not ready to raise a child and her youth would prevent her from providing a stable home.
"It has been my darkest secret until now," she wrote. "I am 51 years old, and I am sharing it with you from the home where I have raised my three children, who are my pride and joy."
Thurman said she hoped that by sharing her story, "some light will shine through, reaching women and girls who might feel a shame that they can't protect themselves from and have no agency over."
The Texas legislation states that an abortion cannot be performed if there is a "detectable fetal heartbeat," which can occur as early as six weeks when many women do not yet know they are pregnant.
In the Post article, Thurman described the law as "a human rights crisis for American women" and "yet another discriminatory tool against those who are economically disadvantaged, and often, indeed, against their partners."
She added: "Women and children of wealthy families retain all the choices in the world, and face little risk. I am grief-stricken, as well, that the law pits citizen against citizen, creating new vigilantes who will prey on these disadvantaged women, denying them the choice not to have children they are not equipped to care for, or extinguishing their hopes for the future family they might choose."
Thurman also wrote that her abortion "saddens me even now, but it was the path to the life full of joy and love that I have experienced. Choosing not to keep that early pregnancy allowed me to grow up and become the mother I wanted and needed to be."
Her essay has resonated with many campaigners who oppose the Texas legislation.
"Thank you for speaking out, Uma Thurman," tweeted activist Renee Bracey Sherman.
Journalist Kathleen Purvis described the piece as "true, and powerful."
Writer Danielle Campoamor added: "Abortion isnt the antithesis of motherhood. Its often the catalyst; the thing that allows us to be moms when we're ready. Thank you Uma Thurman."
"Please Read This Very Brave OpEd by Uma Thurman. Am I the only one who cries?" wrote actress Morgan Fairchild.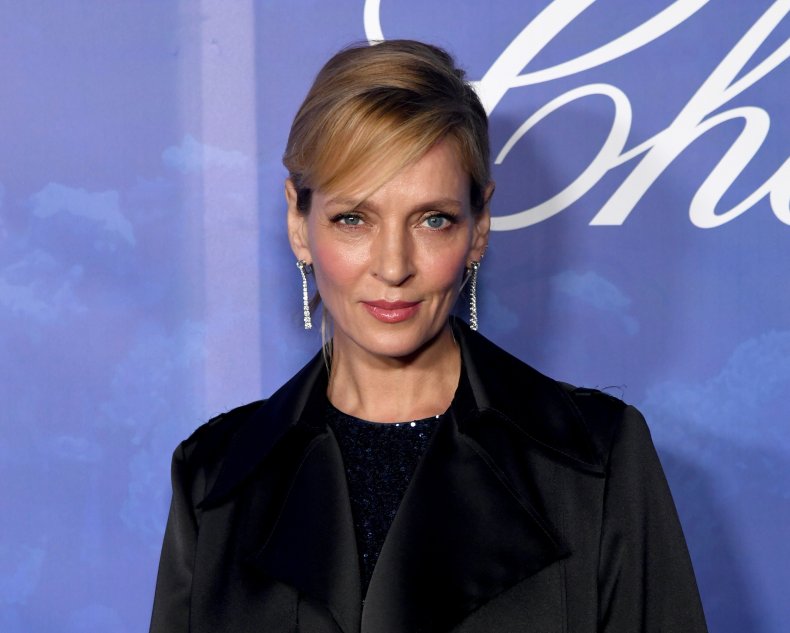 Thurman concluded her op-ed with a dedication to the women and girls of Texas.
She wrote: "To all of you—to women and girls of Texas, afraid of being traumatized and hounded by predatory bounty hunters; to all women outraged by having our bodies' rights taken by the state; and to all of you who are made vulnerable and subjected to shame because you have a uterus—I say: I see you. Have courage. You are beautiful. You remind me of my daughters."